Newsletter
Newsletter Archives
September 2020 - Paris Panorama
Welcome to the September 2020 edition of our newsletter Paris Panorama!
Each month we feature an inspiring haiku poem by Anna Eklund-Cheong. You will also find a photograph of Paris by Tom Reeves, our restaurant of the month with a link to the review, and an angel of the month by Rosemary Flannery.
Bonne lecture!
Haiku of the Month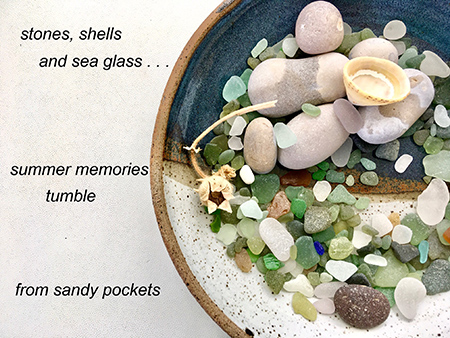 September Haiku
Photograph by Eric Hian-Cheong
Haiku by Anna Eklund-Cheong
Photo of the Month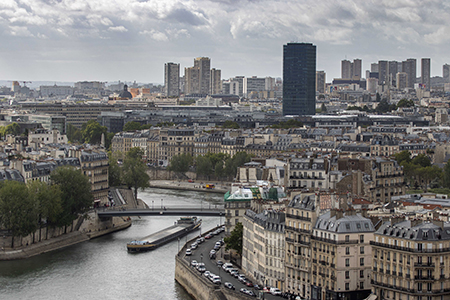 The Zamansky Tower at the Jussieu Campus
Photograph by Tom Reeves
Tom Reeves publishes photographs of Paris on his Paris Insights Facebook page.
Our Restaurant of the Month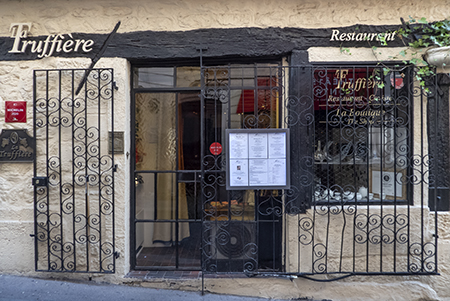 La Truffière
Photograph by Entrée to Black Paris
La Truffière offers refined dining just off Place de la Contrescarpe.
Click here and sign in to read our review: https://www.parisinsights.com/restaurants.php.
Angel of the Month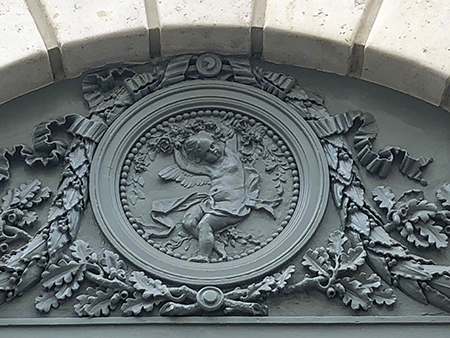 The General's Angel
Photograph by Rosemary Flannery
Author of Angels of Paris - An Architectural Tour through the History of Paris
For this month's angel, Rosemary writes:
A sculpted little girl angel frolics with a garland of roses above the carriage door of a former private mansion on a quiet street in Paris. It's a curious ornament for the home of a French general, but is typical of its times. The carefree, feminine spirit of the early 1800's echoes Marie-Antoinette's style, still in vogue at the very beginning of Napoleon Bonaparte's Empire. General Armand Joseph Henri Digeon's illustrious career included campaigns in Egypt, Austerlitz, Eylau, and Montereau, as he rose through the ranks from colonel to brigadier general, culminating in becoming Grand Officer of the Legion of Honor in 1820. Unfurled ribbons, double oak branches and laurel wreaths resonate this tribute : the oak symbolizes acts of bravery and the laurel, victory.
17, rue Joubert, 9th arroundissement (Metro: Chaussée d'Antin)
To learn about other angels, follow this link: Angels of Paris – An Architectural Tour Through the History of Paris.
Paris Panorama Newsletters for 2020