Newsletter
Newsletter Archives
February 2020 - Paris Panorama
Welcome to the February 2020 edition of our newsletter Paris Panorama!
Each month we feature an inspiring haiku poem by Anna Eklund-Cheong. You will also find a photograph of Paris by Sophia Pagan, our restaurant of the month with a link to the review, and an angel of the month by Rosemary Flannery.
Bonne lecture!
Haiku of the Month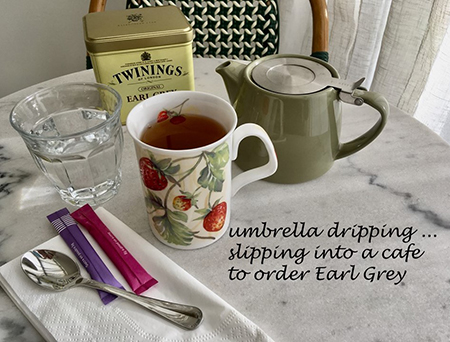 February Haiku
Photograph by Eric Hian-Cheong
Haiku by Anna Eklund-Cheong
Photo of the Month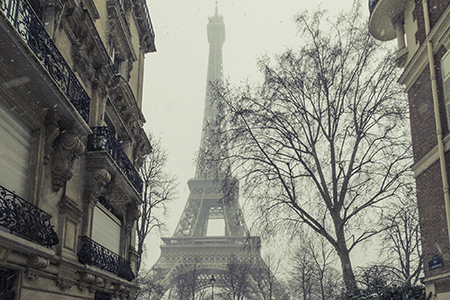 Paris in the Snow
Photograph by Sophia Pagan
Fine art photographer Sophia Pagan has developed a Paris portrait session in collaboration with Entrée to Black Paris To learn more, follow this link: Black Paris Portraits.
Our Restaurant of the Month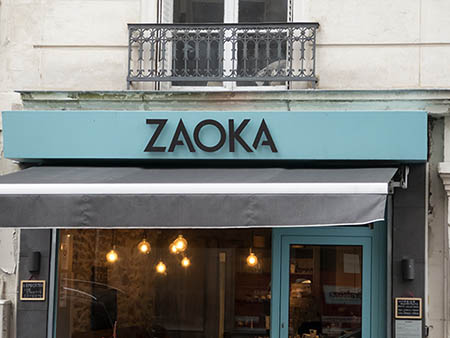 Zaoka
Photograph by Entrée to Black Paris
Zaoka serves Taiwanese fusion cuisine just steps away from the popular Mouffetard market street.
Follow this link and sign in to read our review: http://www.parisinsights.com/restaurants.php.
Angel of the Month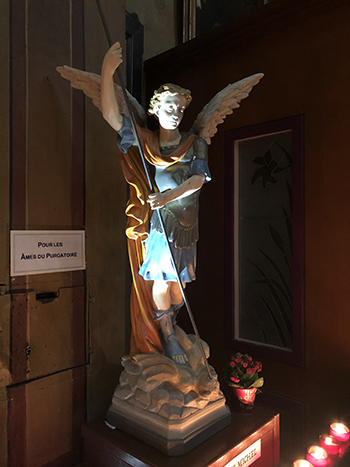 Saint Michael the Archangel in a Paris Church
Photograph by Rosemary Flannery
Author of Angels of Paris - An Architectural Tour through the History of Paris
The Saint Louis d'Antin Church, a former convent chapel built under the reign of Louis XVI, became a parish church in 1802. It occupies a unique place in the Parisian landscape: situated on a busy commercial street near the Gare Saint Lazare in the heart of the department store district, Mass is celebrated seven times a day. The local priest compares it to an "airport church;" people of all ages, backgrounds and nationalities pop in whenever they are in the area. Many like to touch this colorful 19th century painted statue of Saint Michael the archangel, or to light a candle at his feet. Michael, portrayed as a young Roman solider dressed in blue with metal armor, an orange cape twirling from his chest to his feet, pierces a howling Satan with his enormous spear.
Saint Louis d'Antin Church
63 rue Caumartin, 9th arrondissement (Metro : Havre-Caumartin)
To learn about other angels, follow this link: Angels of Paris – An Architectural Tour Through the History of Paris.
Paris Panorama Newsletters for 2020