Newsletter
Newsletter Archives
October 2020 - Paris Panorama
Welcome to the October 2020 edition of our newsletter Paris Panorama!
Each month we feature an inspiring haiku poem by Anna Eklund-Cheong. You will also find a photograph of Paris by Tom Reeves, our restaurant of the month with a link to the review, and an angel of the month by Rosemary Flannery.
Bonne lecture!
Haiku of the Month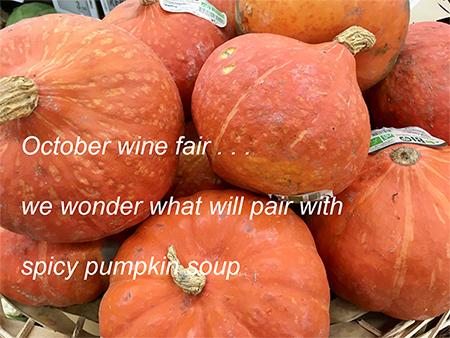 October Haiku
Photograph by Eric Hian-Cheong
Haiku by Anna Eklund-Cheong
Photo of the Month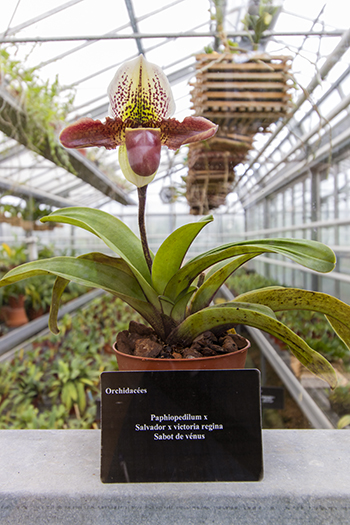 Sabot de Vénus (Lady's Slipper Orchid)
Photograph by Tom Reeves
This photograph was taken in the orchid hothouse of the Luxembourg Garden during Heritage Days 2020.
Tom Reeves publishes photographs of Paris on his Paris Insights Facebook page.
Our Restaurant of the Month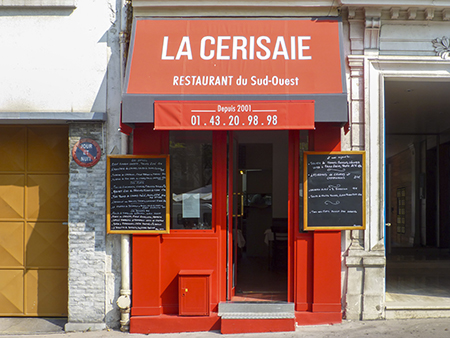 La Cerisaie
Photograph by Entrée to Black Paris
La Cerisaie serves appetizing Southwestern cuisine directly across the boulevard from Place Josephine Baker
Click here and sign in to read our review: https://www.parisinsights.com/restaurants.php.
Angel of the Month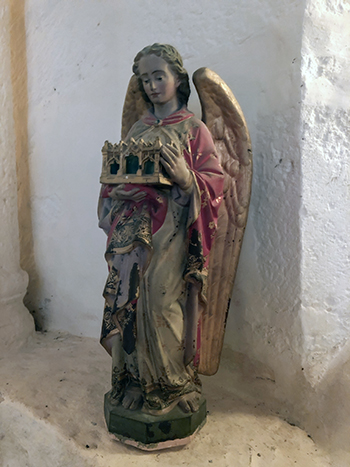 Angel of the Eglise Saint-Robert
Photograph by Rosemary Flannery
Author of Angels of Paris - An Architectural Tour through the History of Paris
For this month's angel, Rosemary writes:
I had the pleasure of recently traveling through the French countryside, where we came upon a lovely old church called the Eglise Saint-Robert. An ancient priory church dating back to the 11th century, and restored over the ages, it is today a classified monument. Tucked in a niche and bathed in light, this beautiful polychrome statue of an angel delicately holds in her hands a reliquary—a gilded casket used to hold saints' relics. Her solemn expression is enlivened by a red and gold embroidered cape and gilded wings. It appears to have been created during the 19th century in a neo-Renaissance style.
Ville of Saint-Robert
Region: Nouvelle-Aquitaine, in the Corrèze
Accessible by car, approximately 5 hours from Paris
To learn about other angels, follow this link: Angels of Paris – An Architectural Tour Through the History of Paris.
Paris Panorama Newsletters for 2020