Newsletter
Newsletter Archives
December 2020 - Paris Panorama
Welcome to the December 2020 edition of our newsletter Paris Panorama!
Each month we feature an inspiring haiku poem by Anna Eklund-Cheong. You will also find a photograph of Paris by Tom Reeves, our restaurant of the month with a link to the review, and an angel of the month by Rosemary Flannery.
Bonne lecture!
Haiku of the Month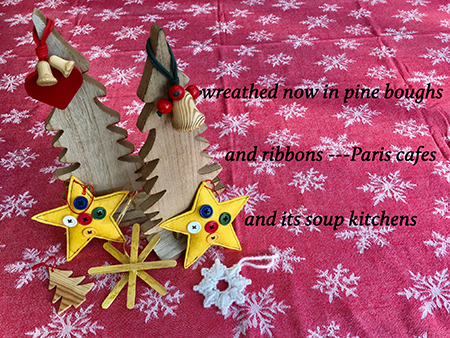 December Haiku
Photograph by Eric Hian-Cheong
Haiku by Anna Eklund-Cheong
Photo of the Month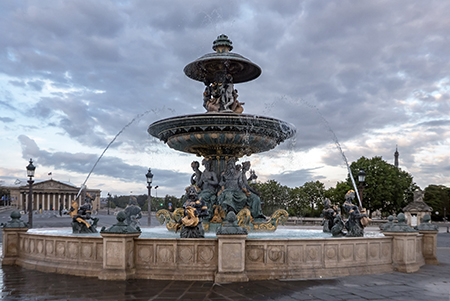 Fontaine des Fleuves - Place de la Concorde
Photograph by Tom Reeves
Tom Reeves publishes photographs of Paris on his Paris Insights Facebook page.
Our Restaurant of the Month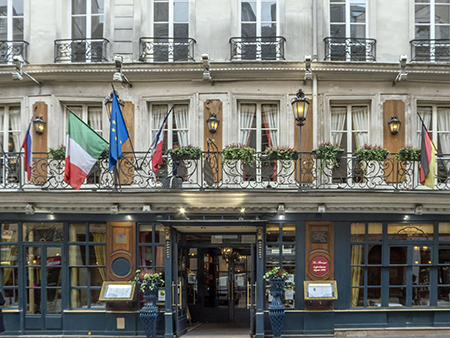 Le Procope
Photograph by Entrée to Black Paris
Le Procope opened as a coffeehouse by a Sicilian chef in 1686. This vast and lavishly-decorated restaurant now serves savory French fare.
Click here and sign in to read our review: https://www.parisinsights.com/restaurants.php.
Angel of the Month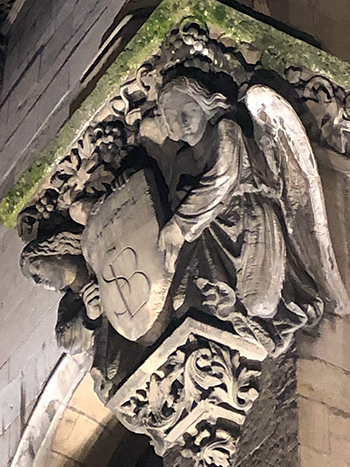 Saint Matthew and the Angel
Photograph by Rosemary Flannery
Author of Angels of Paris - An Architectural Tour through the History of Paris
For this month's angel, Rosemary writes:
On the façade of an historical church in the Marais, carved stone figures of the evangelist Saint Matthew writing on a tablet held by an angel, are silhouetted against the sky. Constructed between 1494 and 1657 on a slight hill to be safe from the floods of the nearby Seine River, the church was begun in the Gothic style, with the façade completed in the new Baroque style in the 17th century. It has survived the French Revolution and two world wars. In 1948, Pierre-Marie Poisson was commissioned to create the duo of the angel and the evangelist. Matthew, author of the first gospel, which recounts the genealogy of Jesus from father to son, is the only evangelist whose symbol is an angel, rather than an animal.
Eglise Saint-Gervais-Saint-Protais
Place Saint-Gervais, 4th arrondissement (Metro: Pont Marie or Hôtel de Ville)
To learn about other angels, follow this link: Angels of Paris – An Architectural Tour Through the History of Paris.
Rosemary Flannery is an experienced artist currently creating portrait drawings from photos. Click here to learn more: www.portraitsbyrosemary.com
Paris Panorama Newsletters for 2020