Entrée to Black Paris
Black Paris - Myth of Colorblind France (A PowerPoint Presentation)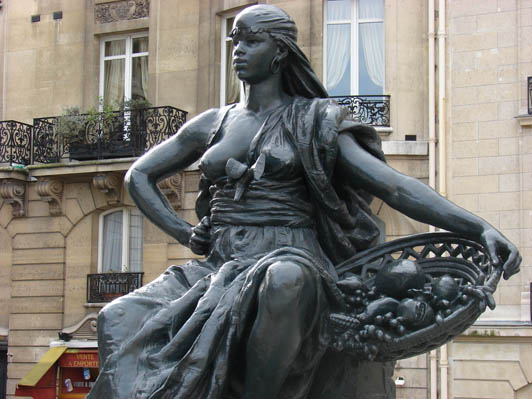 Monique Y. Wells, co-founder of Entrée to Black Paris™ and co-author of Paris Reflections: Walks through African-American Paris (with Christiann Anderson) gives a PowerPoint presentation of African-American history with an emphasis on the 20th and 21st centuries. Learn about statesmen and soldiers as well as artists and entertainers, and discover the story behind the myth of a colorblind France. The talk is followed by a question and answer period.
Wells has given this presentation for excursions in Paris sponsored by the National Association of Black Social Workers and by African-American travel organizations, for the American Library in Paris, and for numerous institutions in the U.S. These include Barnard College, Howard University, Rice University, and the Alliance Française San Francisco. Duration: ~1½ hours.
Contact us by e-mail at least 6 weeks prior your departure at:
We look forward to helping make your trip to Paris memorable!