Newsletter
Newsletter Archives
September 2019 - Paris Panorama
Welcome to the September 2019 edition of our newsletter Paris Panorama!
Each month we feature an inspiring haiku poem by Anna Eklund-Cheong. You will also find a photograph of Paris by Sophia Pagan, our restaurant of the month with a link to the review, and an angel of the month by Rosemary Flannery.
Bonne lecture!
Haiku of the Month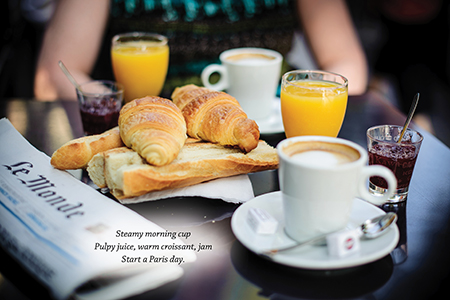 Photograph by Eric Hian-Cheong
Haiku by Anna Eklund-Cheong
Photo of the Month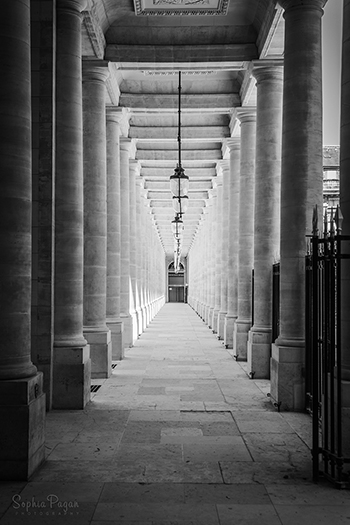 Palais Royal
Photograph by Sophia Pagan
Fine art photographer Sophia Pagan has developed a Paris portrait session in collaboration with Entrée to Black Paris To learn more, follow this link: Black Paris Portraits.
Our Restaurant of the Month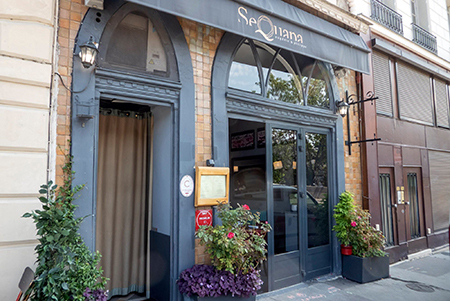 Sequana
Photograph by Entrée to Black Paris
Tempero serves exquisite French fare on Ile de la Cité in the 1st arrondissement.
Follow this link and sign in to read our review: http://www.parisinsights.com/restaurants.php.
Angel of the Month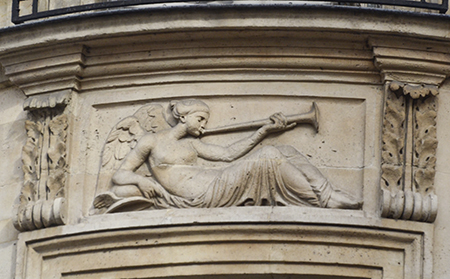 The Almost Angel
Photograph by Rosemary Flannery
Author of Angels of Paris - An Architectural Tour through the History of Paris
Lounging on a stone panel decorating a second-floor balcony, a bare-breasted feminine figure blows a trumpet languidly with one hand while resting the other on a winged helmet. The iconography of angels – depicted as winged figures in long robes - dates back to the time of Constantinople. Upon his conversion to Christianity in 325 AD, mythical winged figures were transformed into sacred spirits. Those portrayed with trumpets – formerly a heroic metaphor for Fame or Triumph – transfigured into New Testament scenes such as the Last Judgement or the Resurrection. Here, the winged helmet references Hermes, messenger of the gods and god of trade and travellers.
Corner building of rue de Buci and rue de Mazarine, 6th arrondissement (Metro: Odeon or St Michel)
To learn about other angels, follow this link: Angels of Paris – An Architectural Tour Through the History of Paris.
Paris Panorama Newsletters for 2019