Newsletter
Newsletter Archives
August 2019 - Paris Panorama
Welcome to the August 2019 edition of our newsletter Paris Panorama!
Each month we feature an inspiring haiku poem by Anna Eklund-Cheong. You will also find a photograph of Paris by Sophia Pagan, our restaurant of the month with a link to the review, and an angel of the month by Rosemary Flannery.
Bonne lecture!
Haiku of the Month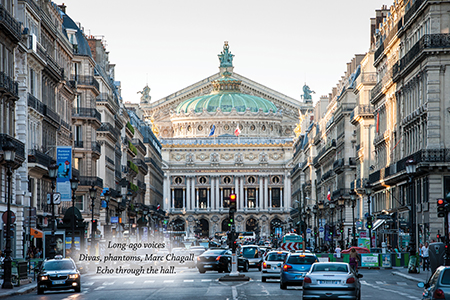 Photograph by Eric Hian-Cheong
Haiku by Anna Eklund-Cheong
Photo of the Month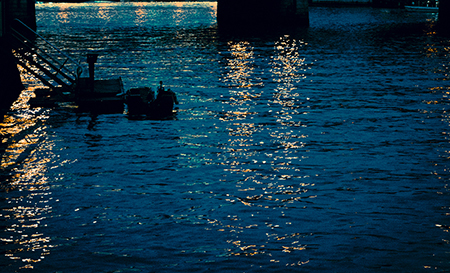 Bassin de l'Arsenal
Photograph by Sophia Pagan
Fine art photographer Sophia Pagan has developed a Paris portrait session in collaboration with Entrée to Black Paris To learn more, follow this link: Black Paris Portraits.
Our Restaurant of the Month
Tempero
Photograph by Entrée to Black Paris
Tempero serves gourmet fare near the new Paris Rive Gauche quarter in the 13th arrondissement.
Follow this link and sign in to read our review: http://www.parisinsights.com/restaurants.php.
Angel of the Month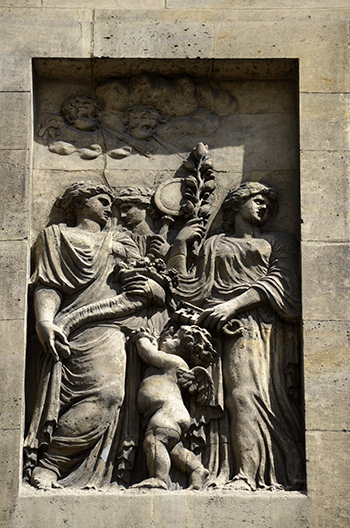 The Angel of Love
Photograph by Rosemary Flannery
Author of Angels of Paris - An Architectural Tour through the History of Paris
High up on the wall of a former mansion, now museum, Gerard Van Obstal's enigmatic low-relief stone sculpture features allegorical messages true for all time. A little naked curly-haired angel symbolizes Love. Tender, innocent, devoid of all attributes, he reaches towards Abundance – a generously-draped figure carrying a horn of plenty bursting with fruits and flowers – as if seeking more. The angel of Love turns away from Prudence, a metaphor for the anticipation of the future.
Musée Carnavalet, Rue des Francs-Bourgeois at the corner of rue Sevigné, 3rd arrondissement (Metro: Chemin Vert or St Paul)
To learn about other angels, follow this link: Angels of Paris – An Architectural Tour Through the History of Paris.
Paris Panorama Newsletters for 2019