Newsletter
Newsletter Archives
February 2019 - Paris Panorama
Welcome to the February 2019 edition of our newsletter Paris Panorama!
Each month we feature an inspiring haiku poem by Anna Eklund-Cheong. You will also find a photograph of Paris by Sophia Pagan, our restaurant of the month with a link to the review, and an angel of the month by Rosemary Flannery.
Bonne lecture!
Haiku of the Month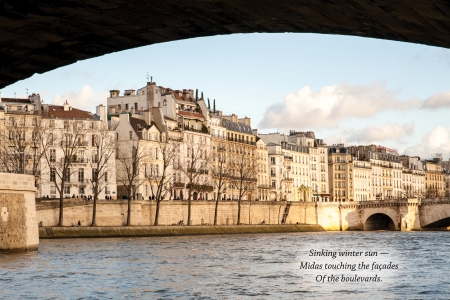 Photograph by Eric Hian-Cheong
Haiku by Anna Eklund-Cheong
Photo of the Month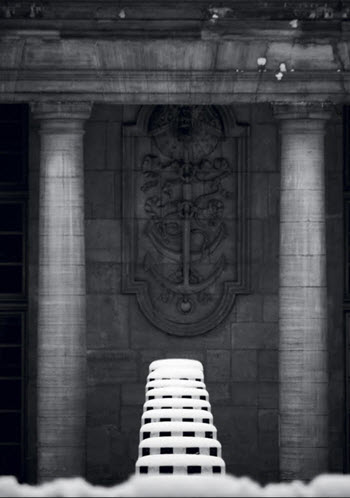 Colonnes de Buren - Royal Palace
Photograph by Sophia Pagan
Fine art photographer Sophia Pagan has developed a Paris portrait session in collaboration with Entrée to Black Paris To learn more, follow this link: Black Paris Portraits.
Our Restaurant of the Month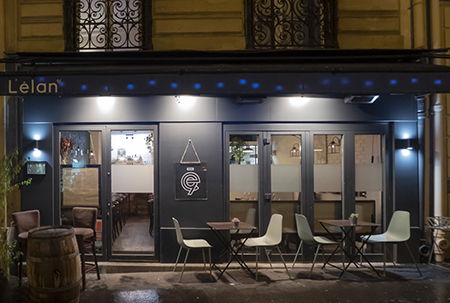 L'Elan 9
Photograph by Entrée to Black Paris
Surprising and innovative French fare in the Rochechouart quarter of the City of Light
Follow this link and sign in to read our review: http://www.parisinsights.com/restaurants.php.
Angel of the Month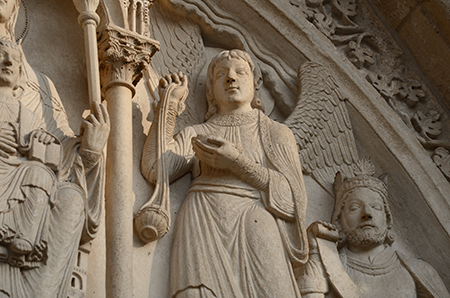 Tympanum Angel
Photograph by Rosemary Flannery
Author of Angels of Paris - An Architectural Tour through the History of Paris
Above the entrance to Notre Dame, a beautiful half-moon shaped stone tympanum narrates the story of the building of Saint Etienne Cathedral, formerly at this site and razed to make way for the new cathedral. The tall, smiling angel swings a three-chained incense burner, appearing to stride between a kneeling King Childebert and the Virgin, seated in majesty with the Infant. Wearing a finely-embroidered gown topped with a mantle, his broad wings brush against a background of wavy clouds. Created by an unknown sculptor circa 1148, the panel was saved to be inserted in the new cathedral's doorway sixty years later. Its style reflects the influence of Byzantine art and the intricate detail of illuminated manuscripts.
Notre Dame Cathedral, Parvis Notre-Dame, 4th arrondissement, (Metro: Saint Michel or Cité)
To learn about other angels of Paris, follow this link: Angels of Paris – An Architectural Tour Through the History of Paris.
Paris Panorama Newsletters for 2019