Newsletter
Newsletter Archives
April 2019 - Paris Panorama
Welcome to the April 2019 edition of our newsletter Paris Panorama!
Each month we feature an inspiring haiku poem by Anna Eklund-Cheong. You will also find a photograph of Paris by Sophia Pagan, our restaurant of the month with a link to the review, and an angel of the month by Rosemary Flannery.
Bonne lecture!
Haiku of the Month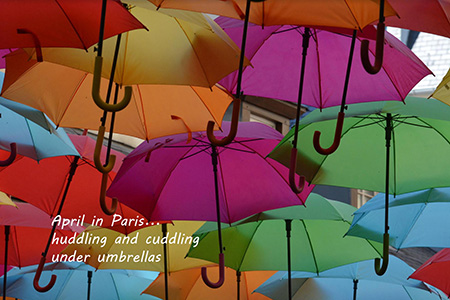 Photograph by Eric Hian-Cheong
Haiku by Anna Eklund-Cheong
Photo of the Month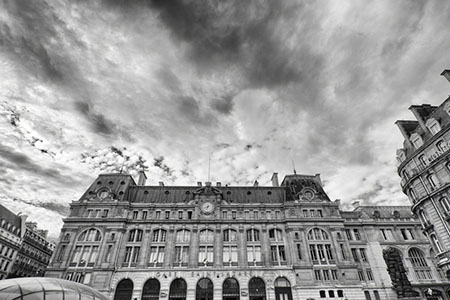 Gare Saint-Lazare
Photograph by Sophia Pagan
Fine art photographer Sophia Pagan has developed a Paris portrait session in collaboration with Entrée to Black Paris To learn more, follow this link: Black Paris Portraits.
Our Restaurant of the Month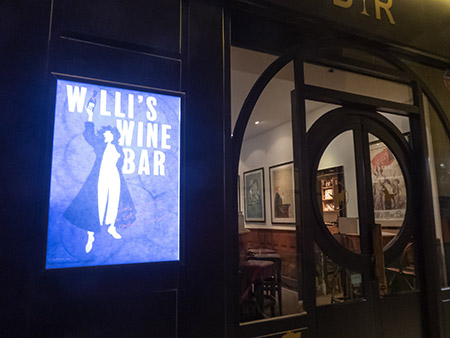 Willi's Wine Bar
Photograph by Entrée to Black Paris
Enjoy convivial dining in a handsome wine-bar-cum-restaurant in central Paris.
Follow this link and sign in to read our review: http://www.parisinsights.com/restaurants.php.
Angel of the Month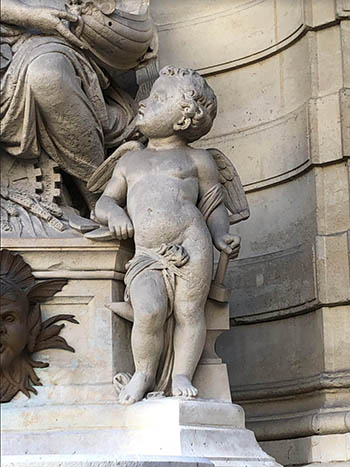 The Angel of the Hotel Cail
Photograph by Rosemary Flannery
Author of Angels of Paris - An Architectural Tour through the History of Paris
The angels of Paris turn up in the most unexpected places. . .In the courtyard of the 8th district's mayor's office, formerly the home of Jean-Francois Cail, presides a large fountain featuring a trio of a female figure, a cherub and a winged baby angel. Cail rose from modest origins to become one of the most powerful industrialists of his century, involved in the construction of steam engines, locomotives and machines for sugar refinery. Symbols of Cail's success are incorporated in the courtyard sculpture – images of gears, and a mallet held in the little angel's hand. (circa 1865-1867)
Hotel Cail, courtyard of the Mairie du 8ème arrondissement, 3, rue de Lisbonne (Metro: Saint Augustin)
To learn about other angels of Paris, follow this link: Angels of Paris – An Architectural Tour Through the History of Paris.
Paris Panorama Newsletters for 2019