Newsletter
Newsletter Archives
November 2019 - Paris Panorama
Welcome to the November 2019 edition of our newsletter Paris Panorama!
Each month we feature an inspiring haiku poem by Anna Eklund-Cheong. You will also find a photograph of Paris by Sophia Pagan, our restaurant of the month with a link to the review, and an angel of the month by Rosemary Flannery.
Bonne lecture!
Haiku of the Month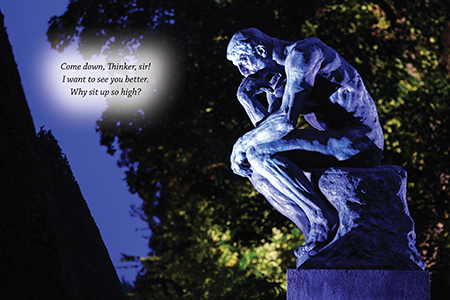 Rodin's Thinker
Photograph by Eric Hian-Cheong
Haiku by Anna Eklund-Cheong
Photo of the Month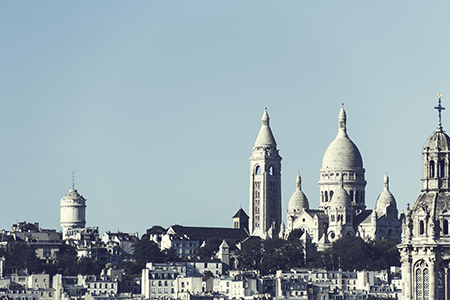 Sacré Cœur
Photograph by Sophia Pagan
Fine art photographer Sophia Pagan has developed a Paris portrait session in collaboration with Entrée to Black Paris To learn more, follow this link: Black Paris Portraits.
Our Restaurant of the Month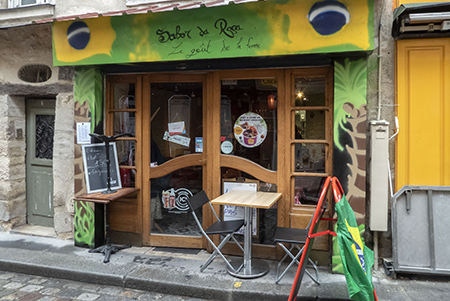 Sabor da Roça
Photograph by Entrée to Black Paris
Delicious Brazilian fare served at Sabor da Roça near the popular Mouffetard market street in the 5th arrondissement.
Follow this link and sign in to read our review: http://www.parisinsights.com/restaurants.php.
Angel of the Month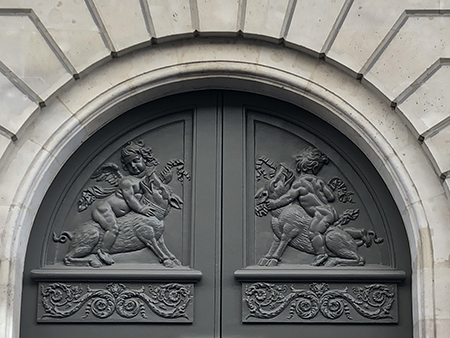 Angels and Piglets
Photograph by Rosemary Flannery
Author of Angels of Paris - An Architectural Tour through the History of Paris
Two boyish cherubs, one winged as an angel, the other not, astride playful wild hogs decorate the door pediment of a former mansion on an elegant Parisian street. Originally built in the 17th century by Pierre Le Muet and later re-worked by Liberal Bruant, both royal architects, the house was continually renovated up until the 20th century, when it became the headquarters for designer Kenzo. The door with its curious décor appears to be a 19th century addition; no trace remains to explain the low-relief panel of angelic kids on piglets. Inscribed in 2002 as a classified French landmark, the façade is here to stay.
18 rue Vivienne, 2nd arrondissement (Metro: Bourse)
To learn about other angels, follow this link: Angels of Paris – An Architectural Tour Through the History of Paris.
Paris Panorama Newsletters for 2019