Newsletter
Newsletter Archives
December 2019 - Paris Panorama
Welcome to the December 2019 edition of our newsletter Paris Panorama!
Each month we feature an inspiring haiku poem by Anna Eklund-Cheong. You will also find a photograph of Paris by Sophia Pagan, our restaurant of the month with a link to the review, and an angel of the month by Rosemary Flannery.
Bonne lecture!
Haiku of the Month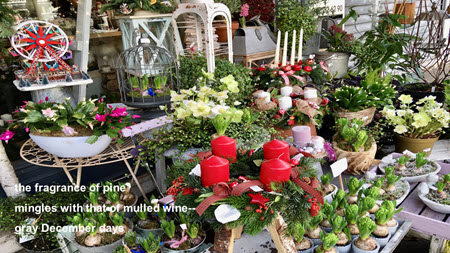 Flowers in December
Photograph by Eric Hian-Cheong
Haiku by Anna Eklund-Cheong
Photo of the Month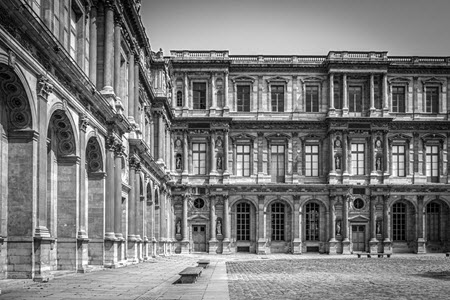 Cour Carrée du Louvre
Photograph by Sophia Pagan
Fine art photographer Sophia Pagan has developed a Paris portrait session in collaboration with Entrée to Black Paris To learn more, follow this link: Black Paris Portraits.
Our Restaurant of the Month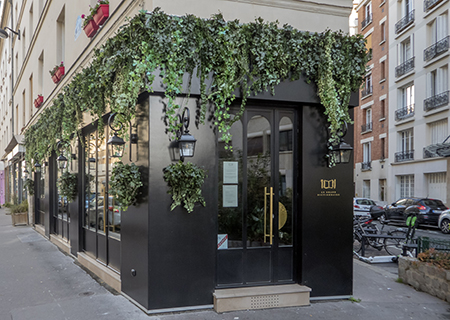 Le Grand Dictionnaire
Photograph by Entrée to Black Paris
Le Grand Dictionnaire serves creative cookery in an off-the-beaten-path location near Les Gobelins.
Follow this link and sign in to read our review: http://www.parisinsights.com/restaurants.php.
Angel of the Month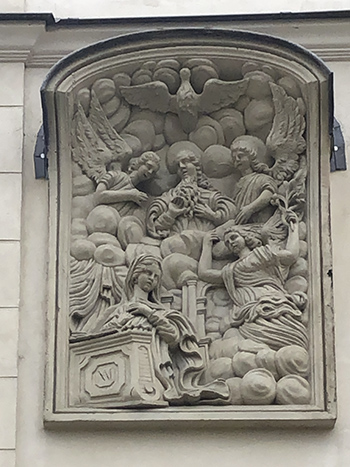 Angel of the Annunciation
Photograph by Rosemary Flannery
Author of Angels of Paris - An Architectural Tour through the History of Paris
While strolling along the picturesque rue du Faubourg Montmartre in the 9th district, look up when you arrive at number 21. At the first-floor level, a surprisingly intricate low-relief sculpted panel illustrates the scene of the Annunication to Mary with the angel Gabriel, along with two other angels, looking on from above. Created in 1719 to adorn the Convent of the Visitation, it was saved when the old building was demolished, and re-set on the façade of this modest 19th century building.
21 rue du Faubourg Montmartre, 9th arrondissement (Metro: Richelieu-Drouot or Grands Boulevards)
To learn about other angels, follow this link: Angels of Paris – An Architectural Tour Through the History of Paris.
Paris Panorama Newsletters for 2019