Newsletter
Newsletter Archives
July 2019 - Paris Panorama
Welcome to the July 2019 edition of our newsletter Paris Panorama!
Each month we feature an inspiring haiku poem by Anna Eklund-Cheong. You will also find a photograph of Paris by Sophia Pagan, our restaurant of the month with a link to the review, and an angel of the month by Rosemary Flannery.
Bonne lecture!
Haiku of the Month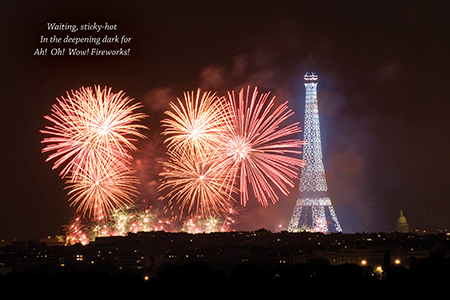 Photograph by Eric Hian-Cheong
Haiku by Anna Eklund-Cheong
Photo of the Month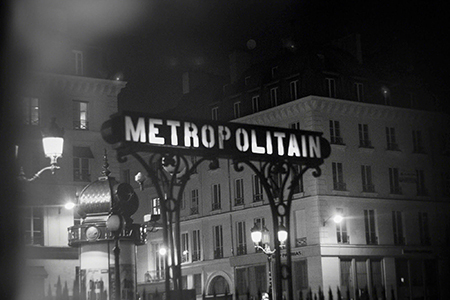 Bourse
Photograph by Sophia Pagan
Fine art photographer Sophia Pagan has developed a Paris portrait session in collaboration with Entrée to Black Paris To learn more, follow this link: Black Paris Portraits.
Our Restaurant of the Month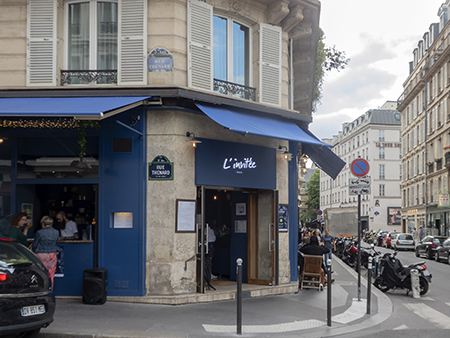 L'invitée
Photograph by Entrée to Black Paris
Superb French fare served in the heart of the Latin Quarter.
Follow this link and sign in to read our review: http://www.parisinsights.com/restaurants.php.
Angel of the Month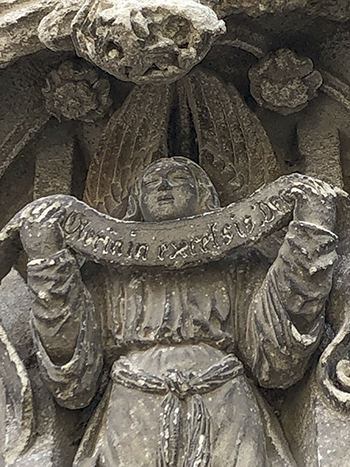 Amboise Chapel Angel
Photograph by Rosemary Flannery
Author of Angels of Paris - An Architectural Tour through the History of Paris
This year in France we celebrate the 500th year anniversary of the death of Leonardo da Vinci. Invited by François I in 1516 to live and work in the Loire Valley, this great artist, inventor, anatomist, engineer, botanist, and geologist spent the last four years of his life pursuing his scientific studies. Today, Leonardo's tomb lies inside the Saint Hubert Chapel of the Château d'Amboise. Above the outside door, a stone-cut angel, weather-beaten and eroded by age, holds a banner reading "Gloria In excelsis des" - Glory to God in the highest.
Château Royal d'Amboise, Saint Hubert Chapel, Montée de l'Emir Abd el Kader, Amboise

To learn about other angels, follow this link: Angels of Paris – An Architectural Tour Through the History of Paris.
Paris Panorama Newsletters for 2019