Newsletter
Newsletter Archives
September 2017 - Paris Panorama
Welcome to the September 2017 edition of our newsletter Paris Panorama!
Each month we feature an inspiring haiku poem by Anna Eklund-Cheong. You will also find a photograph of Paris by Sophia Pagan, our restaurant of the month with a link to the review, and an angel of the month by Rosemary Flannery.
Bonne lecture!
Haiku of the Month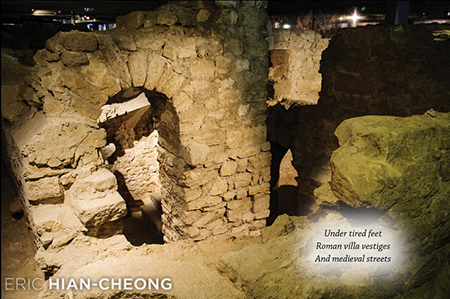 Photograph by Eric Hian-Cheong
Haiku by Anna Eklund-Cheong
Photo of the Month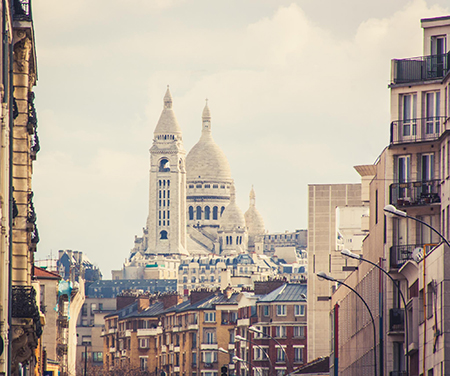 Rooftops and the Sacré Cœur
Photograph by Sophia Pagan
When I first moved to Paris I lived near the flea market Marché aux Puces located on the outskirts of the city. When I would go to the metro I would see this view of the the beautiful Basilica Sacré Cœur on the hilltop of Montmartre...a view that never got old.
Fine art photographer Sophia Pagan has developed a Paris portrait session in collaboration with Entrée to Black Paris To learn more, follow this link: Black Paris Portraits.
Our Restaurant of the Month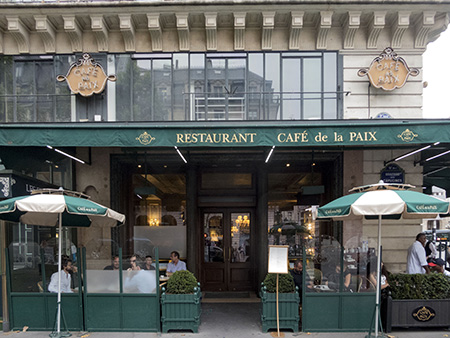 Café de la Paix
Photograph by Entrée to Black Paris
"Glamorous" and "opulent" are words that will come to mind when you enter Café de la Paix, a famous restaurant located across the street from the equally famous Garnier Opera House.
Follow this link and sign in to read our review: http://www.parisinsights.com/restaurants.php.
Angel of the Month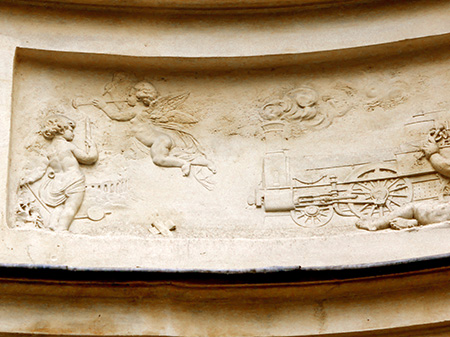 Railroad Angels
Photograph by Rosemary Flannery
Author of Angels of Paris - An Architectural Tour through the History of Paris
Even railroads have their angels. . . This adorable duo, chiseled with care and invention around 1870, adorns the former headquarters for the PLM Railroad Company serving Paris-Lyon-Mediterranean in the 19th century. The cherub on the left holds a points lever, used to align the points of a railway switch manually, and a torch for emergency signals. An angel in flight toots his trumpet and carries a fiery torch, symbol of daybreak, nearby a finely-drawn steam engine, billowing steam into the air like puffy clouds.
Former headquarters of the PLM Railroad Company, 88, rue Saint Lazare, 9th arrondissement (Metro: Saint Lazare)
To learn about other angels of Paris, follow this link: Angels of Paris – An Architectural Tour Through the History of Paris.
Paris Panorama Newsletters for 2017