Newsletter
Newsletter Archives
November 2017 - Paris Panorama
Welcome to the November 2017 edition of our newsletter Paris Panorama!
Each month we feature an inspiring haiku poem by Anna Eklund-Cheong. You will also find a photograph of Paris by Sophia Pagan, our restaurant of the month with a link to the review, and an angel of the month by Rosemary Flannery.
Bonne lecture!
Haiku of the Month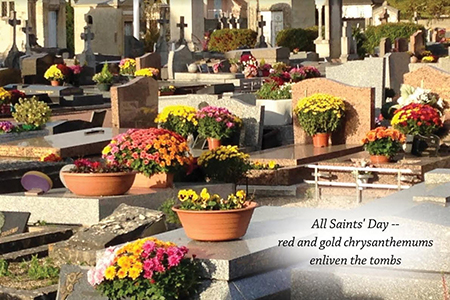 Photograph by Eric Hian-Cheong
Haiku by Anna Eklund-Cheong
Photo of the Month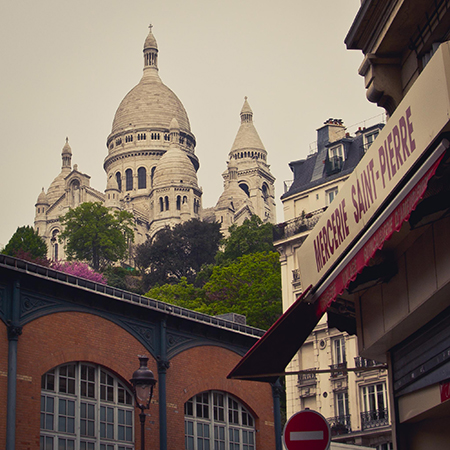 Mercerie Saint-Pierre
Photograph by Sophia Pagan
The Mercerie Saint-Pierre is a place still held secret to the people that live in Paris — it is a beautiful, giant fabric store tucked away at the bottom of the Basilica Sacré Cœur in Montmartre. Here you'll find a melting pot of creativity. From soon-to-be brides looking for the finest lace, rising fashionistas ready to bring their next creation to life, as well as a great view of the Sacré Cœur.
Fine art photographer Sophia Pagan has developed a Paris portrait session in collaboration with Entrée to Black Paris To learn more, follow this link: Black Paris Portraits.
Our Restaurant of the Month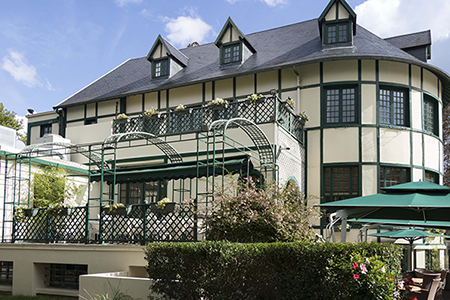 Pavillon des Ibis
Photograph by Entrée to Black Paris
The Pavillon des Ibis offers gourmet dining on a peaceful island in the idyllic town of Le Vésinet
Follow this link and sign in to read our review: http://www.parisinsights.com/restaurants.php.
Angel of the Month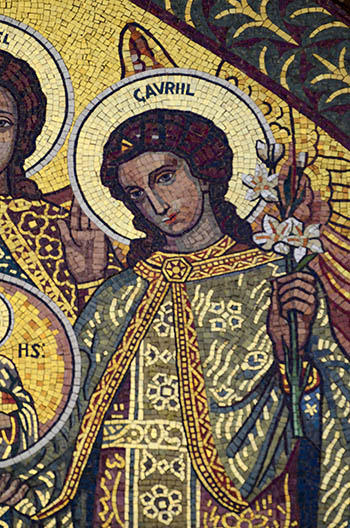 Archangel Gabriel
Photograph by Rosemary Flannery
Author of Angels of Paris - An Architectural Tour through the History of Paris
Gabriel the archangel shines forth in a dazzling mosaic on the Church of the Holy Archangels facade. Once a medieval college chapel, it was converted to a Romanian Orthodox church in 1882. The Gilbert-Martin Atelier, artisans of the mosaics adorning the Grand Palais and Sacré Cœur, was commissioned to depict the archangels in 1923. Here the angel of the Annunciation wears a brocaded gown and holds a lily branch; its name is written in Romanian on a golden halo in the style of Byzantine icons. Gabriel's staring almond-shaped eyes seem to establish contact with the viewer. It was believed that in rendering visible the invisible, images would serve as witness to the existence of the divine cosmos.
Church of the Holy Archangels, 9, rue Jean de Beauvais, Paris, 5th arrondissement (Metro: Maubert-Mutualité)
To learn about other angels of Paris, follow this link: Angels of Paris – An Architectural Tour Through the History of Paris.
Paris Panorama Newsletters for 2017