Newsletter
Newsletter Archives
December 2017 - Paris Panorama
Welcome to the December 2017 edition of our newsletter Paris Panorama!
Each month we feature an inspiring haiku poem by Anna Eklund-Cheong. You will also find a photograph of Paris by Sophia Pagan, our restaurant of the month with a link to the review, and an angel of the month by Rosemary Flannery.
Bonne lecture!
Haiku of the Month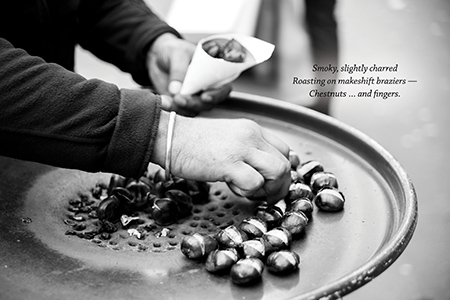 Photograph by Eric Hian-Cheong
Haiku by Anna Eklund-Cheong
Photo of the Month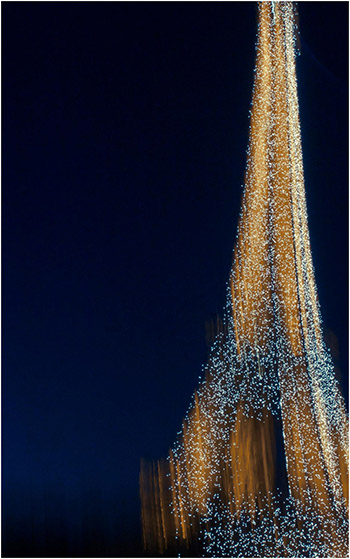 Eiffel Tower Abstract
Photograph by Sophia Pagan
After my second solo show in Paris, I was contacted by a woman who had seen it. She invited me to the balcony of her hotel room, which offered an amazing view of the Eiffel Tower. This is a long-exposure shot from that balcony of the tower during its sparkle.
Fine art photographer Sophia Pagan has developed a Paris portrait session in collaboration with Entrée to Black Paris To learn more, follow this link: Black Paris Portraits.
Our Restaurant of the Month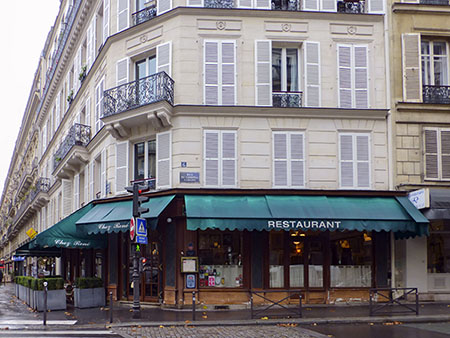 Chez René
Photograph by Entrée to Black Paris
Chez René serves traditional French cuisine in a remarkable ambiance evocative of Parisian restaurants of the late 19th and early 20th centuries.
Follow this link and sign in to read our review: http://www.parisinsights.com/restaurants.php.
Angel of the Month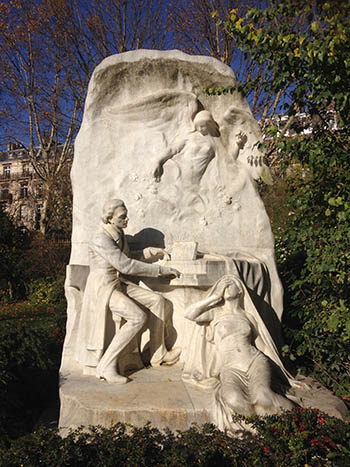 Chopin in Parc Monceau
Photograph by Rosemary Flannery
Author of Angels of Paris - An Architectural Tour through the History of Paris
Along a verdant path in the beautiful Parc Monceau stands a lovely 1906 white marble monument to the great composer, Frederic Chopin. Sculpted by Jacques Froment-Meurice in the languid Belle Epoque style, a shrouded angel hovers over the dapper composer while a tragic figure reclines at the base. Chopin is portrayed at work on his Piano Sonata No. 2 in B minor, Opus 35. Composed in 1839, it came to be known as the Funeral March and was used at the state funerals of Kennedy, Churchill and Brezhnev.
Parc Monceau, northwest corner, boulevard de Courcelles, Paris 8th arrondissement (Metro: Monceau)
To learn about other angels of Paris, follow this link: Angels of Paris – An Architectural Tour Through the History of Paris.
Paris Panorama Newsletters for 2017