Newsletter
Newsletter Archives
April 2017 - Paris Panorama
Welcome to the April 2017 edition of our newsletter Paris Panorama!
Each month we feature an inspiring haiku poem by Anna Eklund-Cheong. You will also find a photograph of Paris by Raye, our restaurant of the month with a link to the review, and an angel of the month by Rosemary Flannery.
Bonne lecture!
Haiku of the Month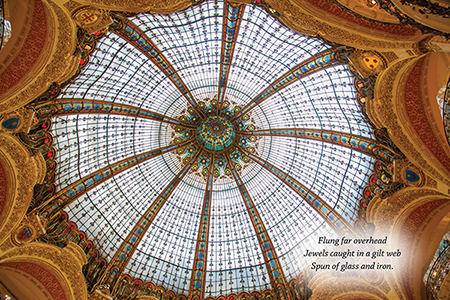 Photograph by Eric Hian-Cheong
Haiku by Anna Eklund-Cheong
Paris by Raye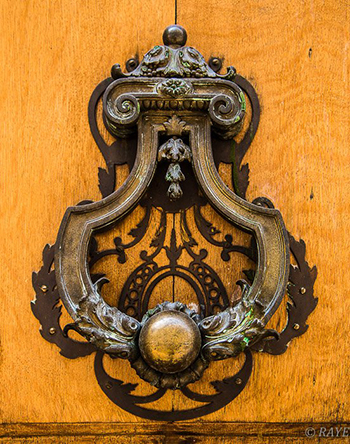 Heurtoir XVIII C from Paris Knocker's Series by Raye
View more great photos by Raye here: https://www.instagram.com/rayeimages/
Our Restaurant of the Month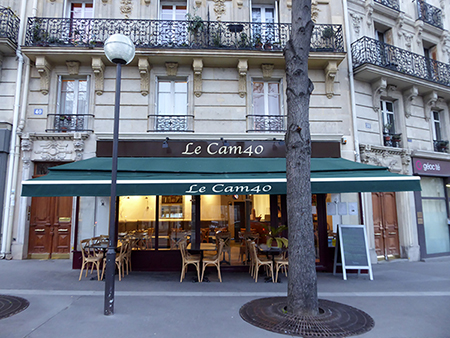 Le Cam40
Photograph by Entrée to Black Paris
Le Cam40 offers an authentic French dining experience and fresh, delicious, innovative cuisine at mid-range prices.
Follow this link and sign in to read our review: http://www.parisinsights.com/restaurants.php.
Angel of the Month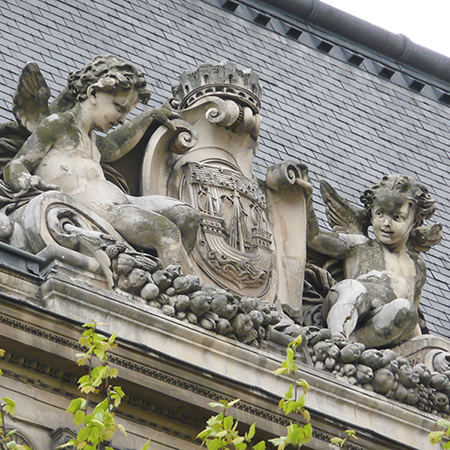 Photograph by Rosemary Flannery
Author of Angels of Paris - An Architectural Tour through the History of Paris
A duo of mischievous angels with dirty faces and fetching smiles pose above an administrative annex of the Hotel de Ville, Paris's town hall. Together. they display the seal of Paris, featuring a three-masted vessel sailing on the Seine River. A narrow band of fleur-de-lis recalls the French monarchy, while a crown of crenellated towers above evokes the ring of medieval fortresses that once encircled the city. This heraldry was used by the powerful guild of water merchants, who for centuries controlled the lucrative river trade, and stamped their public and private documents with a cachet representing a boat. The emblem was adopted by the city of Paris in the 14th century; modern versions of it are now found on facades of train stations, schools and mayors' offices.
9, place de l'Hotel de Ville, 4th arrondissement (Metro: Hotel de Ville)

To learn about other angels of Paris, follow this link: Angels of Paris – An Architectural Tour Through the History of Paris.
Paris Panorama Newsletters for 2017