Newsletter
Newsletter Archives
June 2017 - Paris Panorama
Welcome to the June 2017 edition of our newsletter Paris Panorama!
Each month we feature an inspiring haiku poem by Anna Eklund-Cheong. You will also find a photograph of Paris by Raye, our restaurant of the month with a link to the review, and an angel of the month by Rosemary Flannery.
Bonne lecture!
Haiku of the Month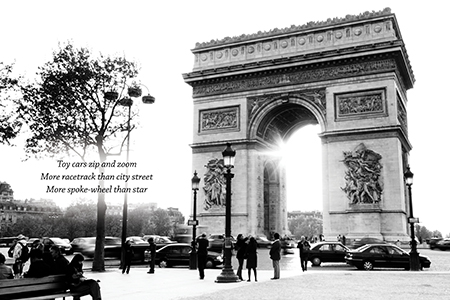 Photograph by Eric Hian-Cheong
Haiku by Anna Eklund-Cheong
Paris by Raye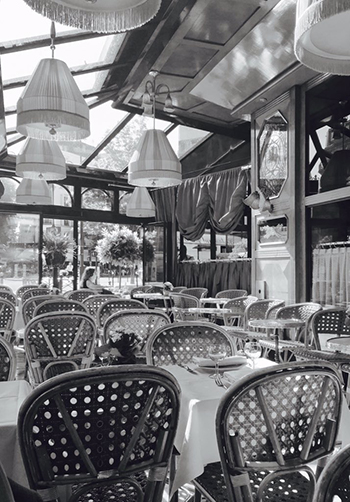 Lumière du matin: petits déjeuners L'Americain by Raye
View more great photos by Raye here: https://www.instagram.com/rayeimages/
Our Restaurant of the Month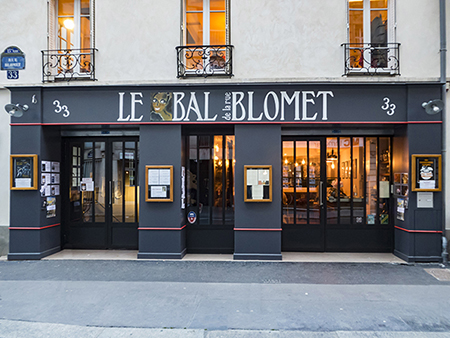 La Table du Bal
Photograph by Entrée to Black Paris
La Table du Bal is the name of a restaurant located above a cabaret called Bal de la rue Blomet.
Follow this link and sign in to read our review: http://www.parisinsights.com/restaurants.php.
Angel of the Month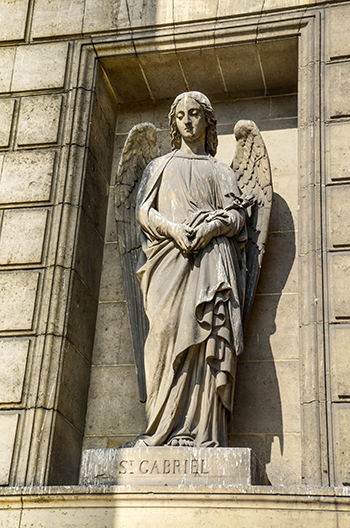 Photograph by Rosemary Flannery
Author of Angels of Paris - An Architectural Tour through the History of Paris
The archangel Gabriel - patron saint of communication - appears in the Hebrew Bible twice to Daniel, and in the Book of Luke, to Zacharias, with the startling news that his aged wife will soon give birth to John the Baptist. Here in a niche on the southeast facade of the Madeleine Church, Francisque-Joseph Duret interprets Gabriel in his role as the angel of the Annunciation, wearing a long gown and holding a lily, symbol of Mary's purity. Sculpted in 1843, the statue has suffered the travails of time and of pollution, but is soon to be restored by the City of Paris.
Church of the Madeleine, Place de la Madeleine, 8th arrondissement (Metro: Madeleine)

To learn about other angels of Paris, follow this link: Angels of Paris – An Architectural Tour Through the History of Paris.
Paris Panorama Newsletters for 2017