Newsletter
Newsletter Archives
February 2014 - Paris Panorama
Welcome to our new newsletter!
After thirteen years of writing about history, culture, and contemporary life in the City of Light, we ceased publication of the Paris Insights newsletter at the end of 2013.
We call our new newsletter Paris Panorama. Each month it will feature a photograph by Eric Hian-Cheong and an inspiring haiku poem by Anna Eklund-Cheong.
You will also find information about what's up in Paris, a photograph with a link to a review of our restaurant of the month (sign in to read the review), and a fun fact about the City of Light.
And so, we begin. Bonne lecture!
Haiku of the Month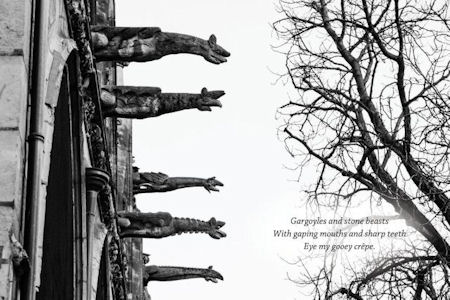 Photograph by Eric Hian-Cheong
Haiku by Anna Eklund-Cheong
Our Restaurant of the Month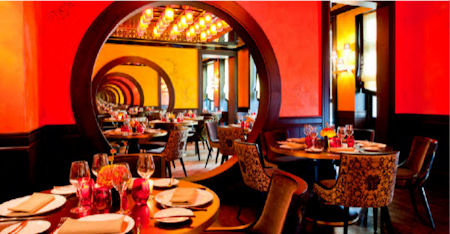 Chic and exotic, Le Vraymonde is located in the Buddha Bar Hotel, a luxury hotel in the Madeleine quarter of the city. Follow this link and sign in to the landing page to read the review: http://www.parisinsights.com/restaurants.php
Paris Fun Fact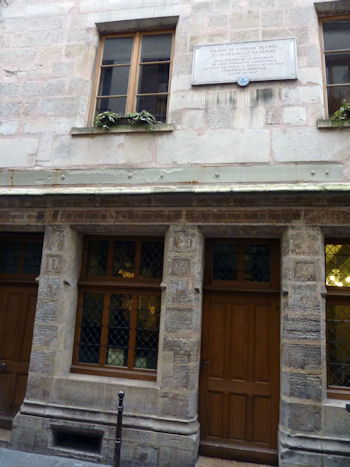 Legend has it that Nicolas Flamel (1330 – 1418) was an alchemist who sought to turn lead into gold. His house—the oldest in Paris—stands at 51, rue de Montmorency in the 3rd arrondissement (Metro: Rambuteau).
Paris Panorama Newsletters for 2014