Newsletter
Newsletter Archives
June 2014 - Paris Panorama
Welcome to our newsletter Paris Panorama!
Each month we feature a photograph by Eric Hian-Cheong and an inspiring haiku poem by Anna Eklund-Cheong. You will also find information about what's up in Paris, a photograph with a link to a review of our restaurant of the month (sign in to read the review), and a fun fact about the City of Light.
Bonne lecture!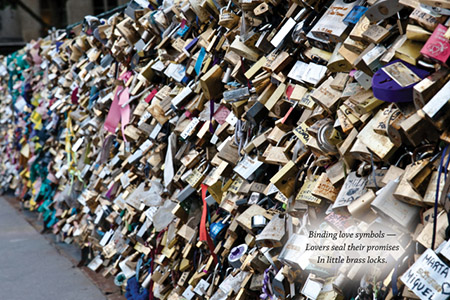 Photograph by Eric Hian-Cheong
Haiku by Anna Eklund-Cheong
Our Restaurant of the Month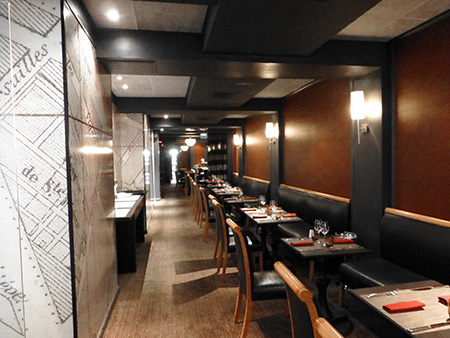 Last month we dined at the R-Café, a restaurant located on Place de la Madeleine, a square that hosts numerous fine-food shops, including the famous Hediard and Fauchon. Follow this link and sign in at the landing page to read our review: http://www.parisinsights.com/restaurants.php.
Paris Fun Fact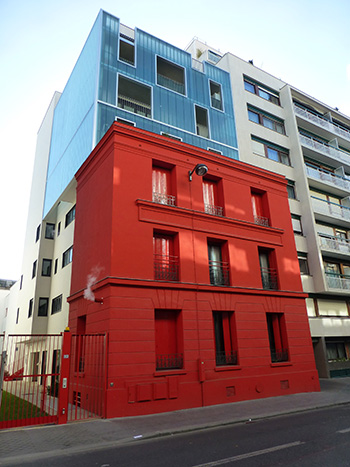 This striking social housing complex was created by architect Catherine Dormoy in 2012. It stands at 31-33, rue de la Glacière in the 13th arrondissement.
Paris Panorama Newsletters for 2014