Newsletter
Newsletter Archives
August 2014 - Paris Panorama
Welcome to our newsletter Paris Panorama!
Each month we feature a photograph by Eric Hian-Cheong and an inspiring haiku poem by Anna Eklund-Cheong. You will also find information about what's up in Paris, a photograph with a link to a review of our restaurant of the month (sign in to read the review), and an angel of the month by Rosemary Flannery.
Bonne lecture!
Haiku of the Month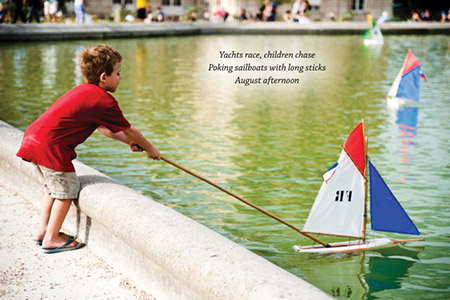 Photograph by Eric Hian-Cheong
Haiku by Anna Eklund-Cheong
What's On in Paris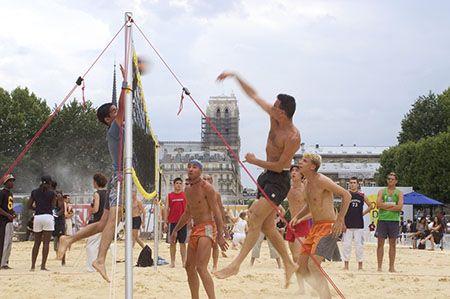 Photograph courtesy of Paris Tourist Office
Photographer: Amélie Dupont
This summer there's a zillion things to do at Paris Plage: basketball, tennis, wrestling, fencing, ping pong, bowls, tai chi, ballroom dancing, a gym area, a micro-droplet shower spray to cool you down; an "adventure beach" for young children including water games; and concerts, workshops and shows to entertain all the family. With palm trees, fine sand, and plenty of deckchairs, Paris Plage offers summer fun along the Seine through Sunday, August 17.
Our Restaurant of the Month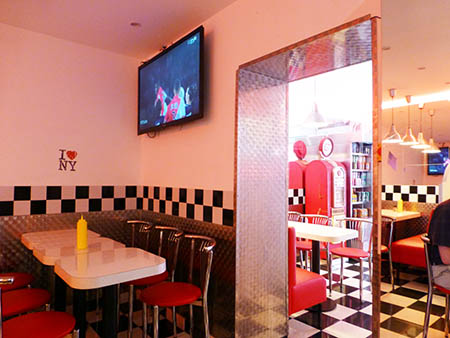 Have you just arrived in Paris and found yourself homesick for American food already? Not to worry! Happy End Diner serves up delicious hamburgers and fries at resonable prices. This is a fun place to dine! Follow this link and sign in at the landing page to read our review of the restaurant: http://www.parisinsights.com/restaurants.php.
Angel of the Month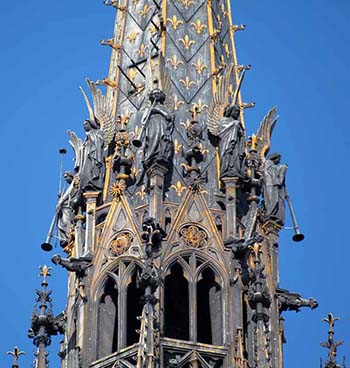 Photograph by Rosemary Flannery
Author of Angels of Paris - An Architectural Tour through the History of Paris
On Ile de la Cité, look up to see four angels perched on the Sainte-Chapelle steeple. Holding instruments of the Passion, they are interspersed with angel musicians blowing long trumpets. To learn more about these and other angels of Paris, follow this link: Angels of Paris – An Architectural Tour Through the History of Paris.
Paris Panorama Newsletters for 2014