Newsletter
Newsletter Archives
December 2012 - The Man Who Put Paris in a Bottle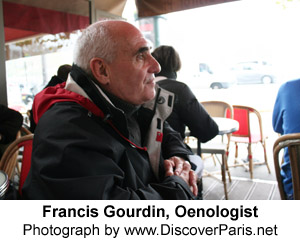 When oenologist Francis Gourdin began working for the city of Paris, his mission was to improve the quality of the wine produced in a vineyard that lies on the slope of Montmartre. It was once a plonk that "made the Japanese tourists wince," but today, he can proudly affirm that it is a "true red wine." Mission accomplished! Read his story in this month's Paris Insights newsletter.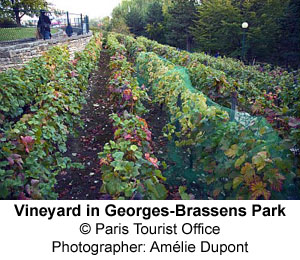 In addition to the Clos Montmartre, Paris has a number of other vineyards. We present some of them in this month's Paris, Past and Present.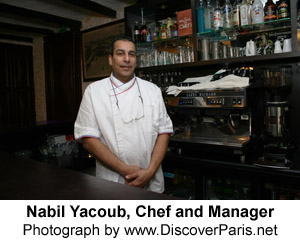 A sign on the window of Le Triomphe indicates that the food served at this restaurant is traditional home-cooked French cuisine. We dined here and were delighted to rediscover delicious fare prepared and served in the time-honored way. Read our account and meet chef and owner Nabil Yacoub in Le Bon Goût.
Bonne lecture!
Paris Panorama Newsletters for 2012