Newsletter
Newsletter Archives
October 2012 - A New Bed and Breakfast Opens near Paris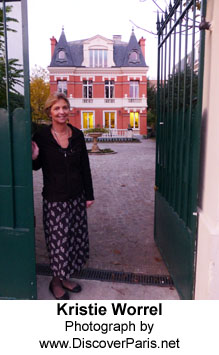 To prepare this month's Paris Insights we went to the charming town of Le Vésinet where we met an American couple, Jim and Kristie Worrel. They recently opened a bed and breakfast in a beautiful villa that they spent five years renovating.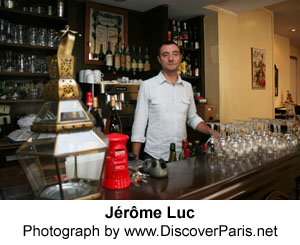 While in Le Vésinet, we had lunch at a restaurant called Auberge des 3 Marches and later met the owner, Jérôme Luc. Read our review in this month's Le Bon Goût.
American music-hall and film star Josephine Baker lived in Le Vésinet during the 1930s, where she presided over the opening ceremony of the Tour de France. Read our report in Le Vésinet, Past and Present.
Bonne lecture!
Image credits:
Kristie Worrel by www.DiscoverParis.net
Jérôme Luc by www.DiscoverParis.net
Paris Panorama Newsletters for 2012