Newsletter
Newsletter Archives
March 2013 - The Man Who Paints Paris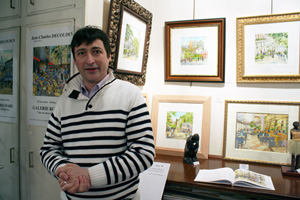 When Jean-Charles Decoudun was a young man, he didn't dream about becoming a painter. Today, his paintings are exhibited in an art gallery in Paris and some of his best clients are tourists. Read about how his passion for painting evolved in this month's Paris Insights.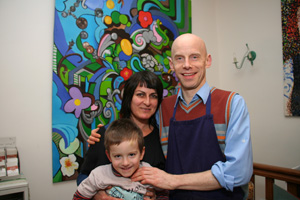 Edward Carey and his family operate Café Ginger, a vegetarian restaurant near Place de la Bastille. Read about the fine fare that we enjoyed there in this month's Le Bon Goût.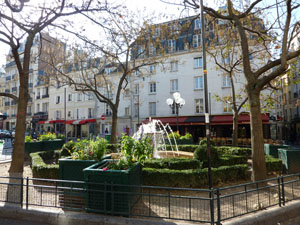 Place de la Contrescarpe exudes the old-time charm that travelers seek when they come to the City of Light. Read about what Ernest Hemingway found there when he lived in the neighborhood in this month's Paris, Past and Present.
Bonne lecture!
Paris Panorama Newsletters for 2013