Newsletter
Newsletter Archives
November 2013 - A Conversation with Ferdinand Ezembé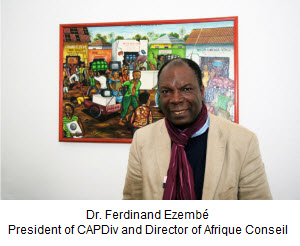 Dr. Ferdinand Ezembé, psychologist and president of CAPDiv, a cultural organization that promotes diversity in France, granted Entrée to Black Paris an exclusive interview on what every day life is like for blacks in Paris. Read his frank reply to our questions in this month's Paris Insights.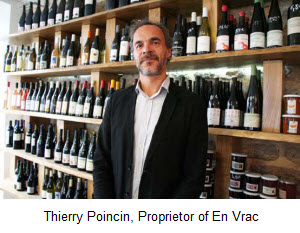 Thierry Poincin operates En Vrac, a cave à vin in the 18th arrondissement of Paris. In this month's Le Bon Goût, learn why travelers who seek an authentic French dining experience will find it here, far off the bustling tourist circuit of central Paris.
Journalist Harry Roselmack was the first French person of African descent to report the news on prime-time broadcast television. Learn more about his career in this month's Paris, Past and Present.
* * * * * *
One of Entrée to Black Paris' most popular walking tours is called Black History in and around the Luxembourg Garden.
Explore the Luxembourg Garden and the surrounding area to learn about the histories of such luminaries as Richard Wright, Chester Himes, Alexandre Dumas, and Victor Séjour. View the landscape captured by painter Loïs Mailou Jones and see the contemporary sculpture that commemorates the abolition of slavery in the French colonies.
The tour, led by a knowledgeable and experienced local guide, involves about 90 minutes of walking. Black History in and around the Luxembourg Garden is a regularly-scheduled walking tour.
Click here to view the schedule: https://www.entreetoblackparis.com/scheduled-walking-tours.
We look forward to helping make your trip to Paris memorable!
Paris Panorama Newsletters for 2013