Newsletter
Newsletter Archives
August 2013 - Pierre Charial - Noteur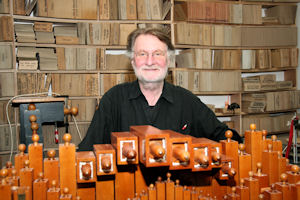 In this month's Paris Insights newsletter we meet Pierre Charial, whose job - noteur - is probably the rarest in the world. In fact, there are only four professional noteurs in all of France!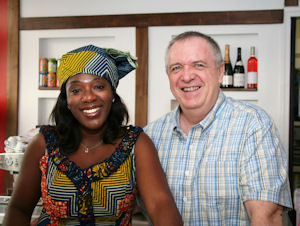 Edith Gnapié and Jean-Benoit Chauveau are co-proprietors of Ohinéné, a recently-opened Ivoiran restaurant located in the 20th arrondissement of Paris. Read about our splendid dining experience there in this month's Le Bon Goût.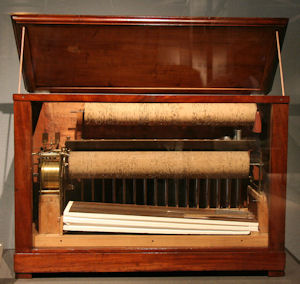 The instrument in this photograph is a mechanical organ, manufactured in Paris in the 18th century. Learn more about it in this month's Paris, Past and Present.
* * * * * *
One of Entrée to Black Paris' most popular walking tours is called Black History in and around the Luxembourg Garden.
Explore the Luxembourg Garden and the surrounding area to learn about the histories of such luminaries as Richard Wright, Chester Himes, Alexandre Dumas, and Victor Séjour. View the landscape captured by painter Loïs Mailou Jones and see the contemporary sculpture that commemorates the abolition of slavery in the French colonies.
The tour, led by a knowledgeable and experienced local guide, involves about 90 minutes of walking. Black History in and around the Luxembourg Garden is a regularly-scheduled walking tour.
Click here to view the schedule: https://www.entreetoblackparis.com/scheduled-walking-tours.
We look forward to helping make your trip to Paris memorable!
Paris Panorama Newsletters for 2013