Newsletter
Newsletter Archives
February 2013 - Tasting Malagasy Chocolate from Five French Producers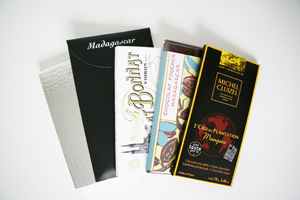 For our annual chocolate tasting, we assembled four tasters—three of whom are professionals in cooking or in chocolate—to taste and rate Malagasy chocolate made by five different French chocolate makers. Read our report to find out which of the five chocolates the panel preferred!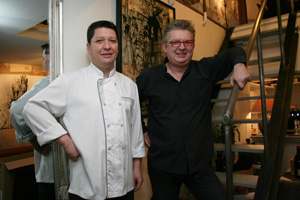 Following a delicious dinner at the recently-opened Le Bistrot du Temple, we returned to meet the owner, Pascal Potin and the chef, Cyril Laï. Learn why we rave about this restaurant in this month's Le Bon Goût.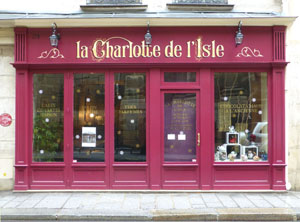 We returned recently to La Charlotte de L'Isle and learned that the salon de thé is under new ownership. The Chocolat à l'ancienne, however, tastes just as good as it did when we sampled it five years ago. Read our report in this month's Paris, Past and Present.
Bonne lecture!
Paris Panorama Newsletters for 2013