Newsletter
Newsletter Archives
September 2022 - Paris Panorama
Welcome to the September 2022 edition of our newsletter Paris Panorama!
Each month we feature an inspiring haiku poem by Anna Eklund-Cheong. You will also find a photograph of Paris by Tom Reeves, our restaurant of the month with a link to the review, and an angel of the month by Rosemary Flannery.
Bonne lecture!
Haiku of the Month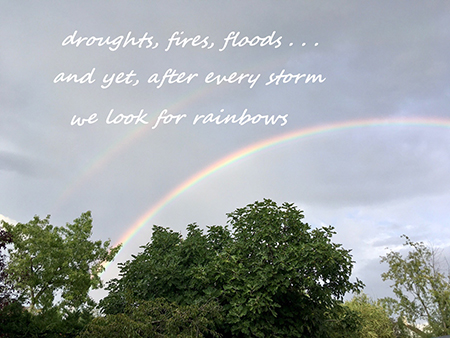 September Haiku
Photograph by Eric Hian-Cheong
Haiku by Anna Eklund-Cheong
Photo of the Month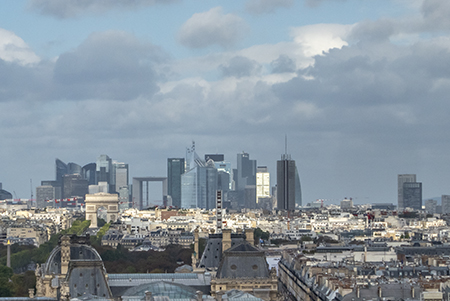 La Défense Viewed from the Saint-Jacques Tower
Photograph by Tom Reeves
Tom Reeves contributes photographs of Paris to the Paris Insights Facebook page.


Our Restaurant of the Month
Our restaurant of the month is selected from the restaurants at which we dined during the prior month. We invite our readers to read our reviews at the following link: https://www.parisinsights.com/restaurants.php (sign in to gain access to the reviews).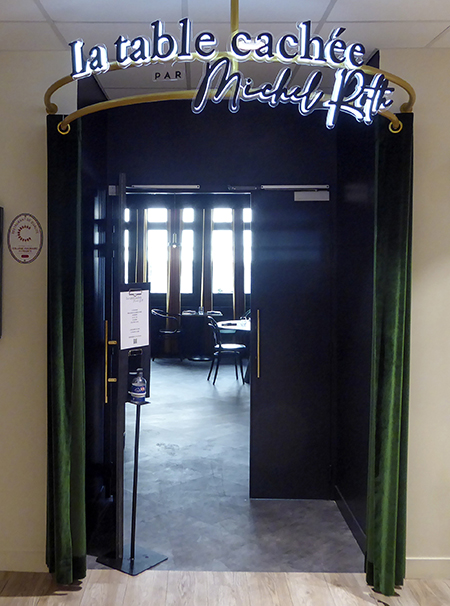 La Table Cachée par Michel Roth
Photograph by Entrée to Black Paris
Chef Michel Roth serves exquisite, innovative cuisine on the 5th floor of the Bazar de l'Hôtel de Ville
Angel of the Month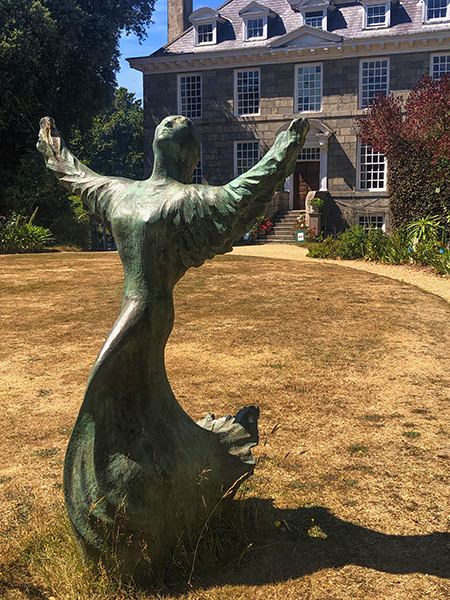 Ariel, the Art Parks Angel in Guernsey
Photograph by Rosemary Flannery
Author of Angels of Paris - An Architectural Tour through the History of Paris


For this month's angel, Rosemary writes:
I discovered this life-size, semi-abstract minimalist bronze sculpture during a trip to Guernsey, in the Channel Islands. The Sausmarez Manor, a stately home, is hosting the 20th Annual Sculpture Festival with about 200 sculptures from a dozen countries from around the world. This work was created by Ginger Gilmour, an American artist and sculptor formerly married to Pink Floyd guitarist, who now lives and works in a 15th century farmhouse in West Essex. A recurring theme in her work is angels. Ariel, whose name means 'lion of God', appears poised for flight, her head upturned, and feathery arm/wings raised to the heavens.

Sausmarez Manor
La Route de Sausmarez
St Martins
Guernsey GY4 6SG
To learn about other angels, follow this link: Angels of Paris – An Architectural Tour Through the History of Paris.
Rosemary Flannery is an experienced artist currently creating portrait drawings from photos. Click here to learn more: www.portraitsbyrosemary.com
Paris Panorama Newsletters for 2022