Newsletter
Newsletter Archives
October 2022 - Paris Panorama
Welcome to the October 2022 edition of our newsletter Paris Panorama!
Each month we feature an inspiring haiku poem by Anna Eklund-Cheong. You will also find a photograph of Paris by Tom Reeves, our restaurant of the month with a link to the review, and an angel of the month by Rosemary Flannery.
Bonne lecture!
Haiku of the Month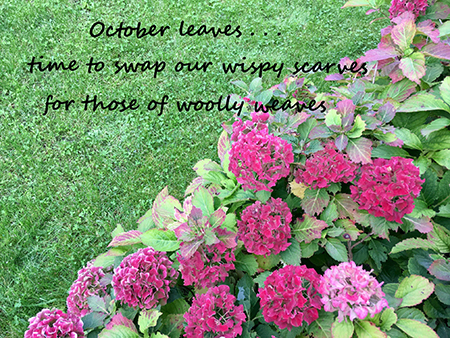 October Haiku
Photograph by Eric Hian-Cheong
Haiku by Anna Eklund-Cheong
Photo of the Month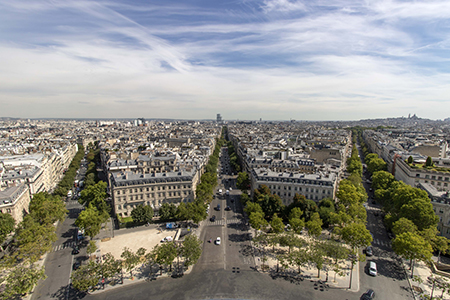 View of Avenue de Wagram from the Arc de Triomphe
Photograph by Tom Reeves
Tom Reeves contributes photographs of Paris to the Paris Insights Facebook page.


Our Restaurant of the Month
Our restaurant of the month is selected from the restaurants at which we dined during the prior month. We invite our readers to read our reviews at the following link: https://www.parisinsights.com/restaurants.php (sign in to gain access to the reviews).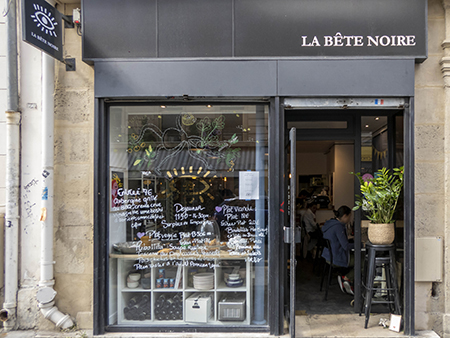 La Bête Noire
Photograph by Entrée to Black Paris
La Bête Noire serves delectable fare near the Port Royal RER station.
Angel of the Month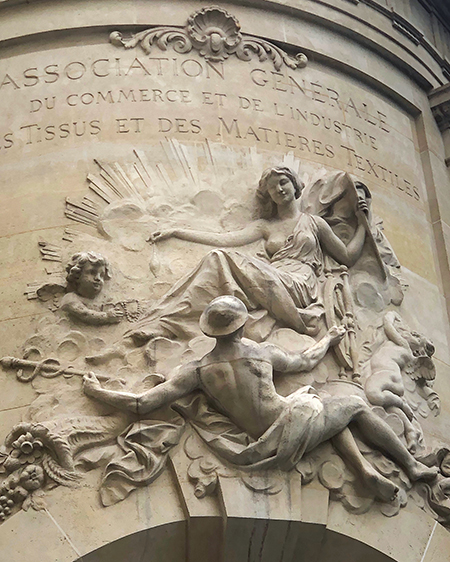 Angels of the Muse of Commerce and Industry
Photograph by Rosemary Flannery
Author of Angels of Paris - An Architectural Tour through the History of Paris


For this month's angel, Rosemary writes:
Angels appear in the most astonishing places in Paris. Here, on the stone facade of a beautiful Belle Epoque building dedicated to the "General Association of Trade and Industry of Fabrics and Textile Materials," a fanciful scene featuring Mercury, god of commerce, holding his caduceus and a spinning wheel, and a lightly dressed, smiling muse with charming angels floating by on either side offering gifts.
Several establishments and organizations related to the textile and clothing industry occupy this building, designed by architect Gaston Ernest in 1908. The cherubs add a tender and unexpected touch to this commercial narrative, enhanced by a cornucopia, symbol of abundance, overflowing with fruit and flowers.

Business center
8, rue Montesquieu (corner of 18, rue des Bons-Enfants)
75001 Paris

Metro : Palais Royal
To learn about other angels, follow this link: Angels of Paris – An Architectural Tour Through the History of Paris.
Rosemary Flannery is an experienced artist currently creating portrait drawings from photos. Click here to learn more: www.portraitsbyrosemary.com
Paris Panorama Newsletters for 2022