Newsletter
Newsletter Archives
July 2022 - Paris Panorama
Welcome to the July 2022 edition of our newsletter Paris Panorama!
Each month we feature an inspiring haiku poem by Anna Eklund-Cheong. You will also find a photograph of Paris by Tom Reeves, our restaurant of the month with a link to the review, and an angel of the month by Rosemary Flannery.
Bonne lecture!
Haiku of the Month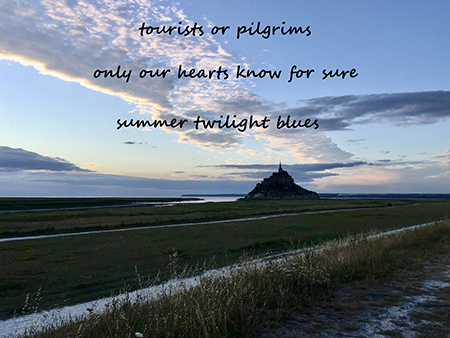 July Haiku
Photograph by Eric Hian-Cheong
Haiku by Anna Eklund-Cheong
Photo of the Month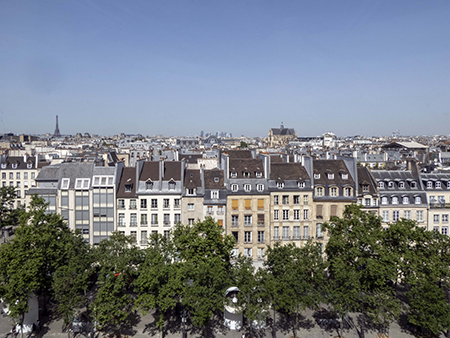 View of Rue Saint-Martin from the Georges Pompidou Center
Photograph by Tom Reeves
Tom Reeves contributes photographs of Paris to the Paris Insights Facebook page.


Our Restaurant of the Month
Our restaurant of the month is selected from the restaurants at which we dined during the prior month. We invite our readers to read our reviews at the following link: https://www.parisinsights.com/restaurants.php (sign in to gain access to the reviews).
Auberge Nicolas Flamel
Photograph by Entrée to Black Paris
A Michelin-rated one-star restaurant in an ancient house of charity
Angel of the Month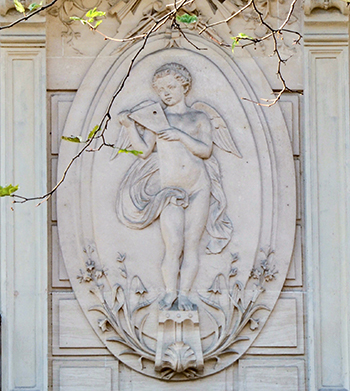 Architectural Angel of the Boulevard Voltaire
Photograph by Rosemary Flannery
Author of Angels of Paris - An Architectural Tour through the History of Paris


For this month's angel, Rosemary writes:
The French call angels depicted in civic architecture putti if they are chubby babies, génies if grown adults, and les amours (the loves) for almost anything in between. This charming girl amour is one of a pair decorating the first story of a handsome residential building, circa 1865. Set on a broad, tree-lined boulevard named after the great 18th century historian, philosopher, writer, and wit Francois-Marie Arouet, better known by his nom de plume, Voltaire, she delicately embellishes the landscape.
Posed in a graceful oval cameo embellished with sprays of flowers , this feminine angel holds a T-square, an essential tool of architects, high on her shoulder as she poses demurely entwined by a ribbon of drapery.
Residential building
202 boulevard Voltaire
75011 Paris

Metro: Rue des Boulets
To learn about other angels, follow this link: Angels of Paris – An Architectural Tour Through the History of Paris.
Rosemary Flannery is an experienced artist currently creating portrait drawings from photos. Click here to learn more: www.portraitsbyrosemary.com
Paris Panorama Newsletters for 2022