Newsletter
Newsletter Archives
August 2022 - Paris Panorama
Welcome to the August 2022 edition of our newsletter Paris Panorama!
Each month we feature an inspiring haiku poem by Anna Eklund-Cheong. You will also find a photograph of Paris by Tom Reeves, our restaurant of the month with a link to the review, and an angel of the month by Rosemary Flannery.
Bonne lecture!
Haiku of the Month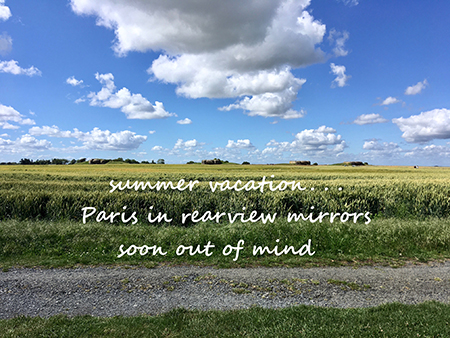 August Haiku
Photograph by Eric Hian-Cheong
Haiku by Anna Eklund-Cheong
Photo of the Month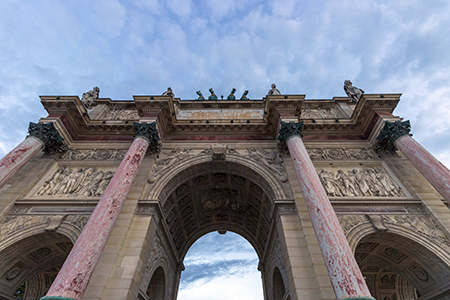 Arc de Triomphe du Carrousel at Dawn
Photograph by Tom Reeves
Tom Reeves contributes photographs of Paris to the Paris Insights Facebook page.


Our Restaurant of the Month
Our restaurant of the month is selected from the restaurants at which we dined during the prior month. We invite our readers to read our reviews at the following link: https://www.parisinsights.com/restaurants.php (sign in to gain access to the reviews).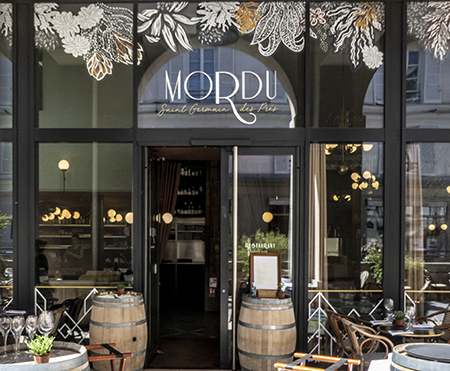 Mordu
Photograph by Entrée to Black Paris
Mordu serves savory French fare on a handsome terrace in the Saint-Germain Market
Angel of the Month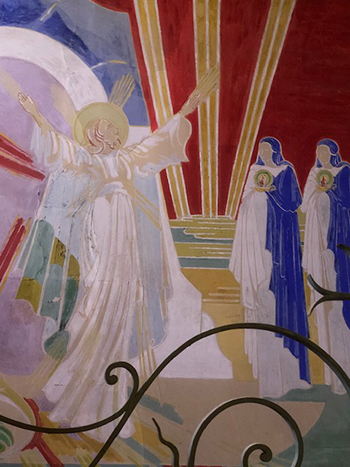 The Joyful Angel of Notre-Dame-des-Victoires Church
Photograph by Rosemary Flannery
Author of Angels of Paris - An Architectural Tour through the History of Paris


For this month's angel, Rosemary writes:
In the pretty Normandy seaport town of Trouville, the Notre-Dame-des-Victoires Church is found high on a hill not far from the railway station. Constructed between 1834 to 1848 in neo-classical style by the architect Desplen, it is particularly famous for the remarkable sound of its two organs created by the great Cavaillé-Coll.
Less well-known is the extraordinary painting created by an unknown artist, located in the first chapel to the right of the entrance. Hues of red, gold, lavender, and blue are the foil for a splendid angel, adorned in a graceful robe tied with a flowing sash, raising her arms in a triumphal pose. Mysterious figures garbed in blue offer medallions which appear to hold images of the Virgin. Unsigned and undated, the angel may have been painted during the partial restoration in 2016.
Whatever its history, it is a surprising and wonderful addition to the church.
Eglise Notre-Dame-des-Victoires
9, place Notre Dame
Trouville-sur-Mer 14360
To learn about other angels, follow this link: Angels of Paris – An Architectural Tour Through the History of Paris.
Rosemary Flannery is an experienced artist currently creating portrait drawings from photos. Click here to learn more: www.portraitsbyrosemary.com
Paris Panorama Newsletters for 2022