Newsletter
Newsletter Archives
November 2022 - Paris Panorama
Welcome to the November 2022 edition of our newsletter Paris Panorama!
Each month we feature an inspiring haiku poem by Anna Eklund-Cheong. You will also find a photograph of Paris by Tom Reeves, our restaurant of the month with a link to the review, and an angel of the month by Rosemary Flannery.
Bonne lecture!
Haiku of the Month
November Haiku
Photograph by Eric Hian-Cheong
Haiku by Anna Eklund-Cheong
Photo of the Month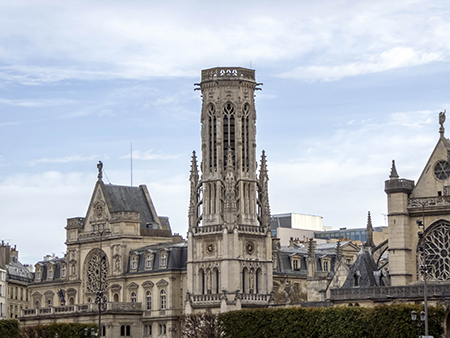 Town Hall of 1st Arroundissement - Its Bell Tower - Eglise of Saint-Germain-L'Auxerrois
Photograph by Tom Reeves
Tom Reeves contributes photographs of Paris to the Paris Insights Facebook page.


Our Restaurant of the Month
Our restaurant of the month is selected from the restaurants at which we dined during the prior month. We invite our readers to read our reviews at the following link: https://www.parisinsights.com/restaurants.php (sign in to gain access to the reviews).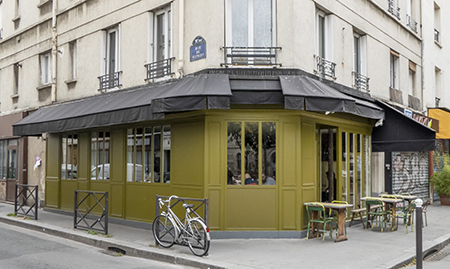 Come a Casa
Photograph by Entrée to Black Paris
Come a Casa serves appetizing Italian fare near Père Lachaise Cemetery.
Angel of the Month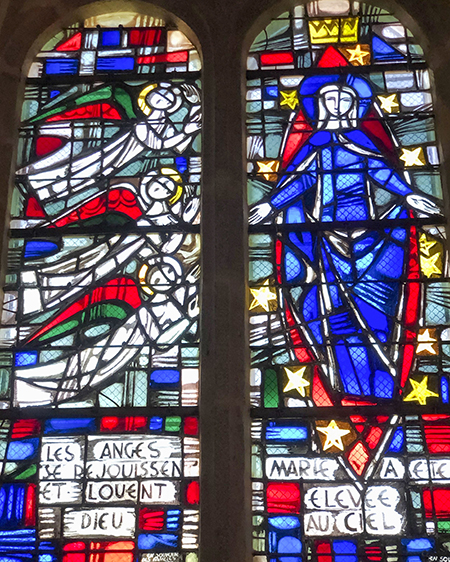 Angels of the Assumption
Photograph by Rosemary Flannery
Author of Angels of Paris - An Architectural Tour through the History of Paris


For this month's angel, Rosemary writes:
On a recent visit to Granville, a lovely seaport town overlooking the English Channel, I discovered this trio of colorful angels illustrated on the stained-glass windows of the medieval Notre Dame du Cap Lihou Church. A master vitraillist, Jacques Le Chevallier, created them in the 1950's to replace the ancient glass destroyed In September 1944, when two shells fell on the church square and blew up the old stained-glass windows. Inspired by the Cubist and Fauvist style, the angels form part of a series of windows found in the ambulatory of the choir and are dedicated to the life of Mary. This window depicts the Assumption.
An inscription notes that the angels rejoice and praise God, as Mary is lifted into heaven.
Notre Dame du Cap Lihou Church
Place du Parvis Notre Dame
50400 Granville
To learn about other angels, follow this link: Angels of Paris – An Architectural Tour Through the History of Paris.
Rosemary Flannery is an experienced artist currently creating portrait drawings from photos. Click here to learn more: www.portraitsbyrosemary.com
Paris Panorama Newsletters for 2022