Newsletter
Newsletter Archives
January 2022 - Paris Panorama
Welcome to the January 2022 edition of our newsletter Paris Panorama!
Each month we feature an inspiring haiku poem by Anna Eklund-Cheong. You will also find a photograph of Paris by Tom Reeves, our restaurant of the month with a link to the review, and an angel of the month by Rosemary Flannery.
Bonne lecture!
Haiku of the Month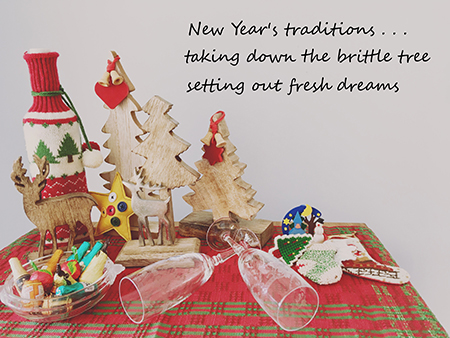 January Haiku
Photograph by Eric Hian-Cheong
Haiku by Anna Eklund-Cheong
Photo of the Month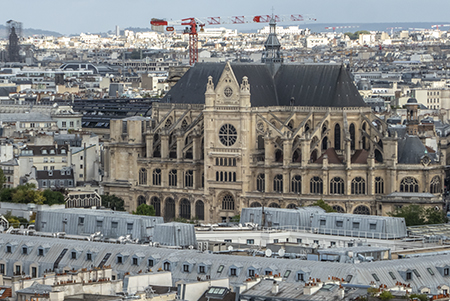 Eglise Saint-Eustache
Photograph by Tom Reeves
Tom Reeves contributes photographs of Paris to the Paris Insights Facebook page.
Our Restaurant of the Month
Our restaurant of the month is selected from the restaurants at which we dined during the prior month. We invite our readers to read our reviews at the following link: https://www.parisinsights.com/restaurants.php (sign in to gain access to the reviews).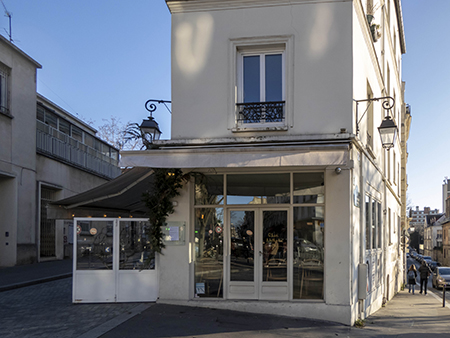 Chez Nathalie
Photograph by Entrée to Black Paris

Chez Nathalie serves delicious house-made fare near Place d'Italie.
Angel of the Month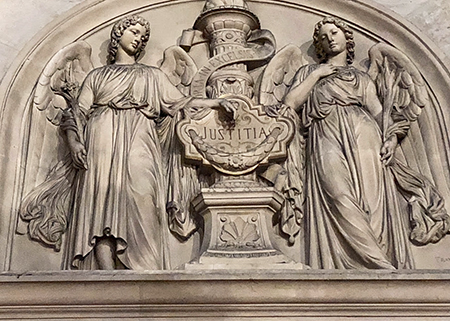 Angels of Justice
Photograph by Rosemary Flannery
Author of Angels of Paris - An Architectural Tour through the History of Paris
For this month's angel, Rosemary writes:
An unusual low-relief stone sculpture of angels adorns a ceiling niche in the Saint-Augustin Church. Draped in flowing gowns, the angels hold branches of lilies and palms as they pose languidly around an elaborate column bearing a medallion engraved with the word "Justitia," a reference to the angel of Justice, Raguel. A banner inscribed "gloria in excelsis deo" unfurls above the medallion.

Dating to the 1860's, the church was designed by architect Victor Baltard, but the identity of the ornamental sculptor is unknown.

Among the various missions of the church, a six-day pilgrimage to Poland is planned for April 2022, to visit the cathedral of Cracow, various churches and sanctuaries, Auschwitz, and the birthplace of John Paul II.

Saint-Augustin Church
46, boulevard Malesherbes
75008 Paris
Metro: Saint-Augustin
To learn about other angels, follow this link: Angels of Paris – An Architectural Tour Through the History of Paris.
Rosemary Flannery is an experienced artist currently creating portrait drawings from photos. Click here to learn more: www.portraitsbyrosemary.com
Paris Panorama Newsletters for 2022