Newsletter
Newsletter Archives
June 2022 - Paris Panorama
Welcome to the June 2022 edition of our newsletter Paris Panorama!
Each month we feature an inspiring haiku poem by Anna Eklund-Cheong. You will also find a photograph of Paris by Tom Reeves, our restaurant of the month with a link to the review, and an angel of the month by Rosemary Flannery.
Bonne lecture!
Haiku of the Month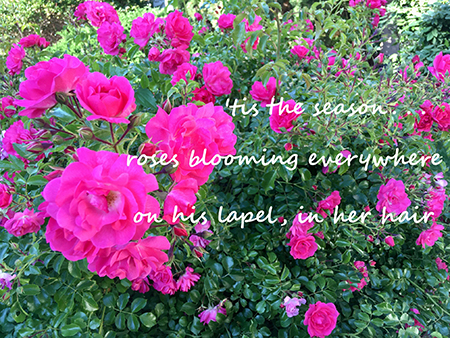 June Haiku
Photograph by Eric Hian-Cheong
Haiku by Anna Eklund-Cheong
Photo of the Month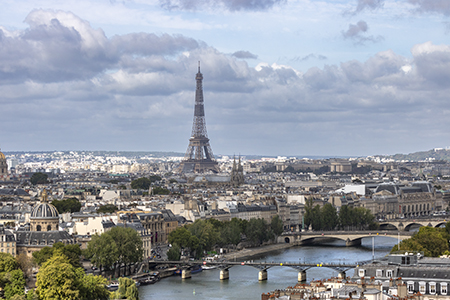 Eiffel Tower
Photograph by Tom Reeves
Tom Reeves contributes photographs of Paris to the Paris Insights Facebook page.
Our Restaurant of the Month
Our restaurant of the month is selected from the restaurants at which we dined during the prior month. We invite our readers to read our reviews at the following link: https://www.parisinsights.com/restaurants.php (sign in to gain access to the reviews).
Le Bon Saint Pourçain
Photograph by Entrée to Black Paris

Exquisite dining in a small restaurant near the Luxembourg Garden
Angel of the Month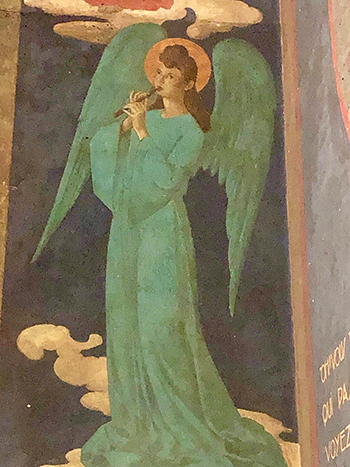 The Angel Flutist

Photograph by Rosemary Flannery
Author of Angels of Paris - An Architectural Tour through the History of Paris
For this month's angel, Rosemary writes:
The construction of the Saint-Ferdinand-des-Ternes Church began in 1934, according to plans drawn up by a team of architects in a Romano-Byzantine style. Work was halted during the war, and finally finished in 1957.
A splendid and vast church, it is rich richly adorned with mural paintings. This green-winged angel decorates the cupola of the Chapel of the Virgin, painted by Helene and Roger Bezombe, which is found on the left side of the transept. Its central scene illustrates the Coronation of the Virgin, and the side panels, such as this one, are decorated with a bevy of angel musicians in attendance. Painted in a charming naive style, this female angel garbed in green and with matching wings, plays her flute as swirling clouds float above and below her.
Saint-Ferdinand-des-Ternes Church
27 rue d'Armaille
75017 Paris
Metro: Ternes or Argentine
To learn about other angels, follow this link: Angels of Paris – An Architectural Tour Through the History of Paris.
Rosemary Flannery is an experienced artist currently creating portrait drawings from photos. Click here to learn more: www.portraitsbyrosemary.com
Paris Panorama Newsletters for 2022