Newsletter
Newsletter Archives
September 2016 - Paris Panorama
Welcome to the September 2016 edition of our newsletter Paris Panorama!
Each month we feature an inspiring haiku poem by Anna Eklund-Cheong. You will also find a photograph of Paris by Raye, our restaurant of the month with a link to the review, and an angel of the month by Rosemary Flannery.
Bonne lecture!
Haiku of the Month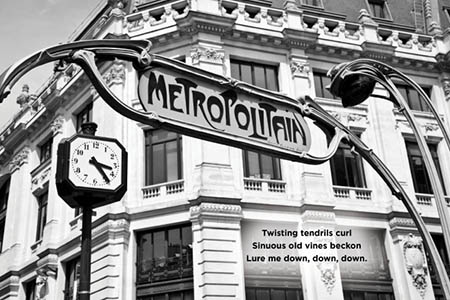 Photograph by Eric Hian-Cheong
Haiku by Anna Eklund-Cheong
Paris by Raye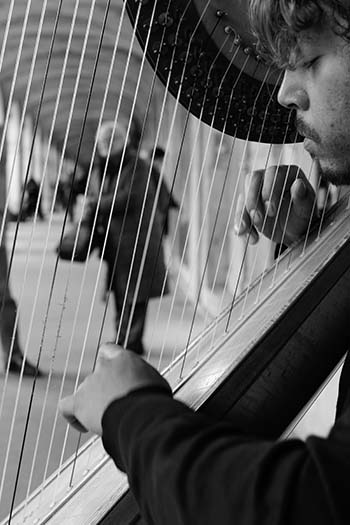 Harpist - Place des Vosges by Raye
View more great photos by Raye here: https://www.instagram.com/rayeimages/
Our Restaurant of the Month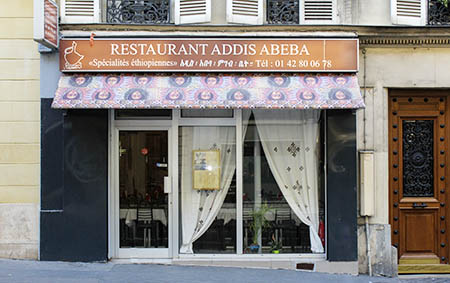 Addis Abeba
Photograph by Entrée to Black Paris
Standing on a quiet street in the bustling St. George quarter of the 9th arrondissement, Addis Abeba offers Paris travelers a scrumptious and spice-infused East African dining experience.
Follow this link and sign in to read our review: http://www.parisinsights.com/restaurants.php.
Angel of the Month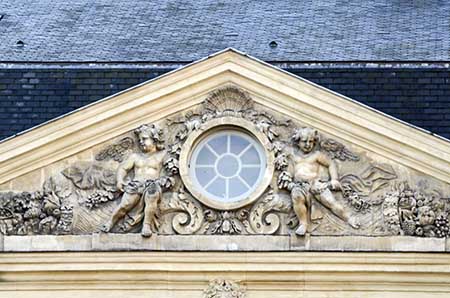 Photograph by Rosemary Flannery
Author of Angels of Paris - An Architectural Tour through the History of Paris
Skipping along the pediment of a fine 17th century mansion in the Marais, a duo of cheerful cherubs drape garlands around an oculus (window). Intricately and lavishly carved in stone, the buoyant angels in asymmetrical poses, and the fancy shell with flying ribbon, signal a whiff of the unruly Baroque style drifting into classical French architecture. The building, today owned by a corporation, was designed by one of Louis XIV's top architects, Liberal Bruand, to be his private home.
Hôtel Libéral Bruand, 1 rue de la Perle, 3rd arrondissement (Metro: St. Paul or Chemin Vert)
To learn about other angels of Paris, follow this link: Angels of Paris – An Architectural Tour Through the History of Paris.
Paris Panorama Newsletters for 2016