Newsletter
Newsletter Archives
November 2016 - Paris Panorama
Welcome to the November 2016 edition of our newsletter Paris Panorama!
Each month we feature an inspiring haiku poem by Anna Eklund-Cheong. You will also find a photograph of Paris by Raye, our restaurant of the month with a link to the review, and an angel of the month by Rosemary Flannery.
Bonne lecture!
Haiku of the Month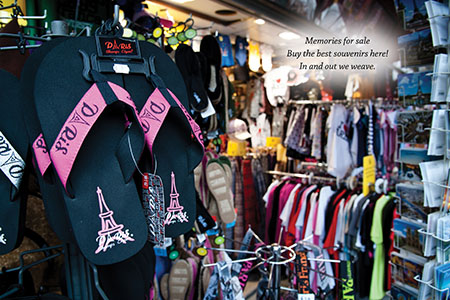 Photograph by Eric Hian-Cheong
Haiku by Anna Eklund-Cheong
Paris by Raye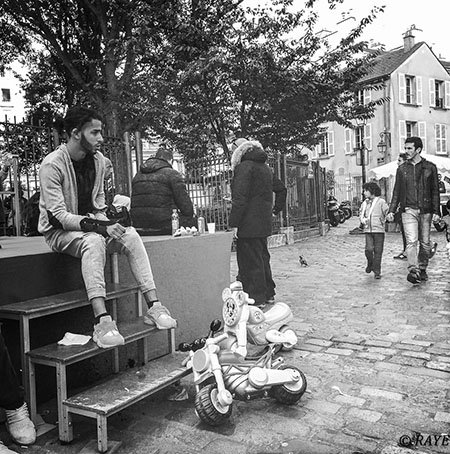 Montmartre - Sunday with the Children by Raye
View more great photos by Raye here: https://www.instagram.com/rayeimages/
Our Restaurant of the Month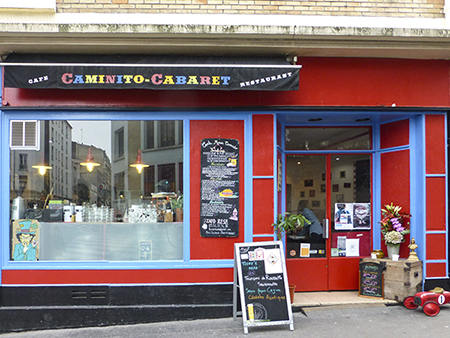 Caminito Cabaret
Photograph by Entrée to Black Paris
When we first read about Caminito Cabaret, we thought that this would be a perfect restaurant for a dining adventure: inexpensive house-made meals served in a funky café on the far side of town.
Follow this link and sign in to read our review: http://www.parisinsights.com/restaurants.php.
Angel of the Month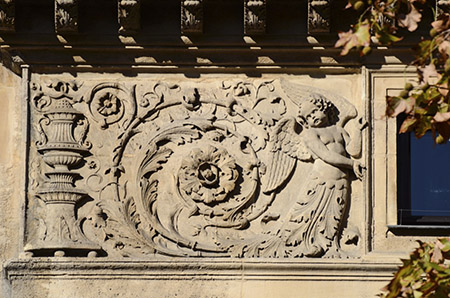 Photograph by Rosemary Flannery
Author of Angels of Paris - An Architectural Tour through the History of Paris
November trees are mostly bereft of foliage, yet a few retain their beautiful rusty-colored leaves. High up on a frieze decorating the former Parisian townhouse of Count James-Alexandre de Pourtalès are unusual foliated angels designed by architect Felix Duban. Duban had studied Etruscan tombs, vases, urns, and columns in Tuscany, and applied this inspiration to his "fantasies architecturales." The arabesque, a decorative pattern of entwining plants and curvilinear shapes, derives from the work of Muslim artisans in the first millennium, and was revived during the Italian Renaissance.
Hôtel de Pourtalès , 7 rue Tronchet, 8th arrondissement (Métro: Madeleine)
To learn about other angels of Paris, follow this link: Angels of Paris – An Architectural Tour Through the History of Paris.
Paris Panorama Newsletters for 2016