Newsletter
Newsletter Archives
December 2016 - Paris Panorama
Welcome to the December 2016 edition of our newsletter Paris Panorama!
Each month we feature an inspiring haiku poem by Anna Eklund-Cheong. You will also find a photograph of Paris by Raye, our restaurant of the month with a link to the review, and an angel of the month by Rosemary Flannery.
Bonne lecture!
Haiku of the Month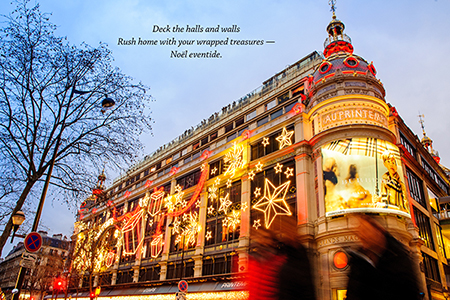 Photograph by Eric Hian-Cheong
Haiku by Anna Eklund-Cheong
Paris by Raye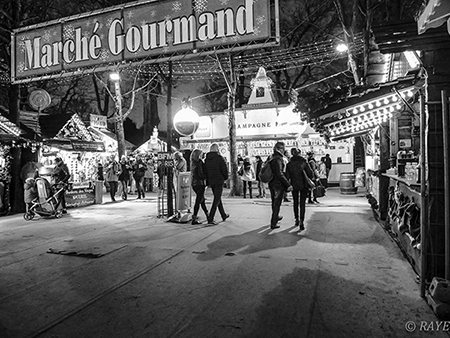 Village de Noël by Raye
View more great photos by Raye here: https://www.instagram.com/rayeimages/
Our Restaurant of the Month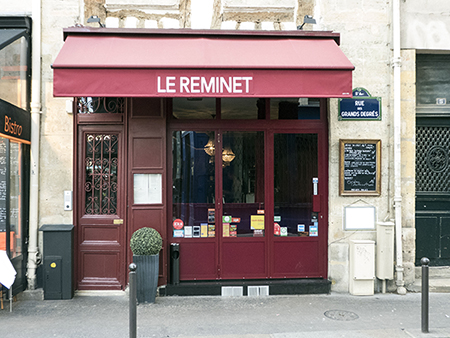 Le Reminet
Photograph by Entrée to Black Paris
A smart burgundy façade sets the tone for the fine dining experience that travelers will enjoy when they enter this small restaurant.
Follow this link and sign in to read our review: http://www.parisinsights.com/restaurants.php.
Angel of the Month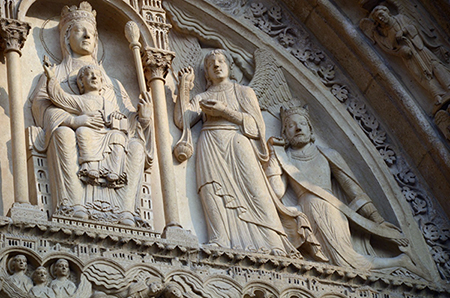 Photograph by Rosemary Flannery
Author of Angels of Paris - An Architectural Tour through the History of Paris
December's angel smiles on an historiated panel saved from the Saint Etienne Cathedral, formerly at the site of Notre Dame. It's the year 1146, the time of the Second Crusades; King Childebert kneels on the right, unfurling a banner. A crowned Mary, holding a scepter, is seated on a model of the holy city of Jerusalem. On her lap, the child Jesus opens a little book symbolizing the Scriptures. Striding forward, an angel with large feathery wings, elegantly attired in a tiered gown and embroidered mantle, swings an incense burner, waving the prayers of the faithful up to heaven.
Notre Dame Cathedral: Main facade, right portal; Parvis Notre-Dame, 4th arrondissement; (Métro: Saint Michel, Cité)
To learn about other angels of Paris, follow this link: Angels of Paris – An Architectural Tour Through the History of Paris.
Paris Panorama Newsletters for 2016