Newsletter
Newsletter Archives
January 2016 - Paris Panorama
Welcome to the January 2016 edition of our newsletter Paris Panorama!
Each month we feature an inspiring haiku poem by Anna Eklund-Cheong. You will also find information about what's up in Paris, a photograph with a link to a review of our restaurant of the month (sign in to read the review), and an angel of the month by Rosemary Flannery.
Bonne lecture!
Haiku of the Month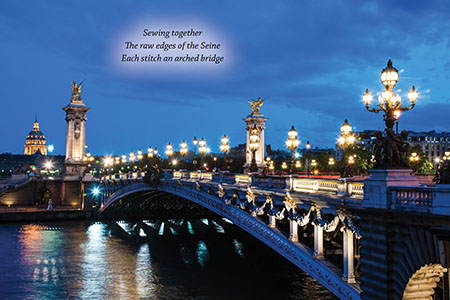 Photograph by Eric Hian-Cheong
Haiku by Anna Eklund-Cheong
What's On in Paris

Beauford Delaney
Photograph courtesy of the Darthea Speyer Gallery
Coming next month! Beauford Delaney: Resonance of Form and Vibration of Color is an exhibition of over 40 paintings and works on paper by the Paris expatriate artist Beauford Delaney (1901-1979). It will be held at Columbia Global Centers | Paris from February 4 - 29, 2016. The opening will be held on February 3. For more informaition, click here.
Our Restaurant of the Month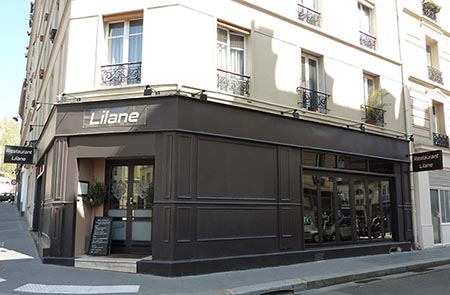 Photograph by Entrée to Black Paris
Located on the corner of rue Gracieuse and rue Pestalozzi, the sober, dark-gray façade of Lilane gives a subtle hint of the sublime dining experience that one will enjoy here.
Follow this link and sign in to read our review: http://www.parisinsights.com/restaurants.php.
Angel of the Month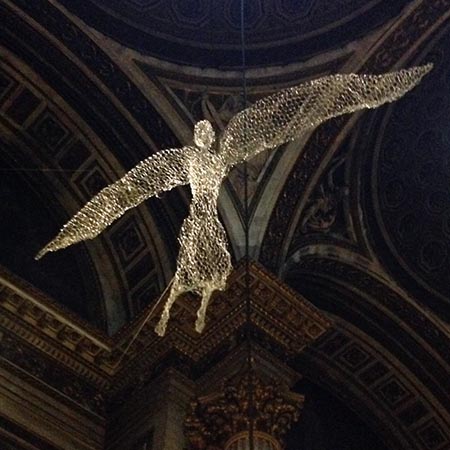 Photograph by Rosemary Flannery
Author of Angels of Paris - An Architectural Tour through the History of Paris
An ethereal, luminous angel, ingeniously created by sculptor Pauline Ohrel from white chickenwire, floats from the vaulted ceiling of the Madeleine Church in Paris. This angel is part of a Nativity scene commissioned by the church, and is on view until February 2nd, 9:30 a.m. - 6:00 p.m.
Eglise de la Madeleine, Place de la Madeleine, Paris, 8th arrondissement (Metro: Madeleine)
To learn about other angels of Paris, follow this link: Angels of Paris – An Architectural Tour Through the History of Paris.
Paris Panorama Newsletters for 2016