Newsletter
Newsletter Archives
November 2018 - Paris Panorama
Welcome to the November 2018 edition of our newsletter Paris Panorama!
Each month we feature an inspiring haiku poem by Anna Eklund-Cheong. You will also find a photograph of Paris by Sophia Pagan, our restaurant of the month with a link to the review, and an angel of the month by Rosemary Flannery.
Bonne lecture!
Haiku of the Month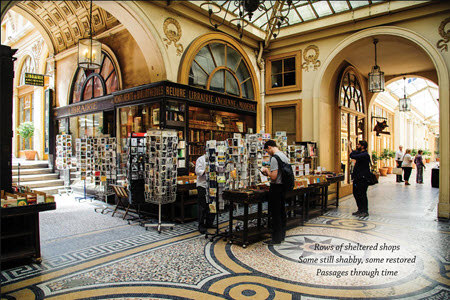 Photograph by Eric Hian-Cheong
Haiku by Anna Eklund-Cheong
Photo of the Month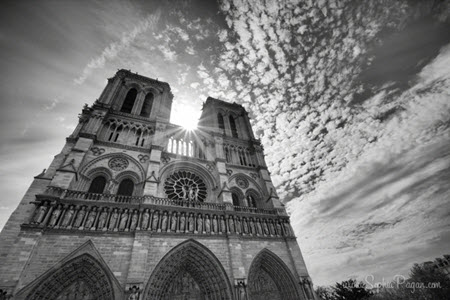 Sun Flare Beaming between the Towers of the Notre-Dame Cathedral
Photograph by Sophia Pagan
Fine art photographer Sophia Pagan has developed a Paris portrait session in collaboration with Entrée to Black Paris To learn more, follow this link: Black Paris Portraits.
Our Restaurant of the Month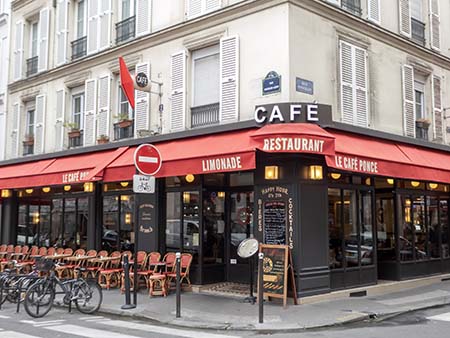 Le Café Ponce
Photograph by Entrée to Black Paris
The handsome bistrot Café Ponce serves scrumptious fare not far from the Arc de Triomphe.
Follow this link and sign in to read our review: http://www.parisinsights.com/restaurants.php.
Angel of the Month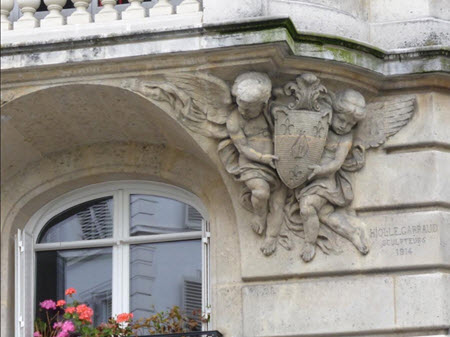 Saintonge Angels
Photograph by Rosemary Flannery
Author of Angels of Paris - An Architectural Tour through the History of Paris
Tucked into the balcony alcove of a handsome 1914 building, a sculpted angel duo carries the heraldry of Saintonge, a former French province. Henri IV conceived a project in 1610 to create a large square with seven radiating streets, each named for one of the principal French provinces, with intersecting streets named for the smaller provinces, such as Saintonge. Streets were named for Picardy, Beauce, Poitou and France Comté, but only the corner of Bretagne and Saintonge would come to be graced with angels carrying shields half their size.Today the Saintonge province forms part of the Charente-Maritime region.

Northwest corner of rue de Bretagne and rue de Saintonge, 3rd arrondissement (Metro: Filles de Calvaire)
To learn about other angels of Paris, follow this link: Angels of Paris – An Architectural Tour Through the History of Paris.
Paris Panorama Newsletters for 2018