Newsletter
Newsletter Archives
January 2018 - Paris Panorama
Welcome to the January 2018 edition of our newsletter Paris Panorama!
Each month we feature an inspiring haiku poem by Anna Eklund-Cheong. You will also find a photograph of Paris by Sophia Pagan, our restaurant of the month with a link to the review, and an angel of the month by Rosemary Flannery.
Bonne lecture!
Haiku of the Month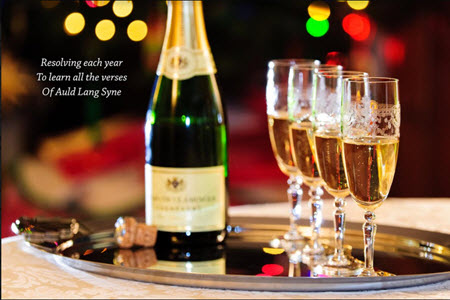 Photograph by Eric Hian-Cheong
Haiku by Anna Eklund-Cheong
Photo of the Month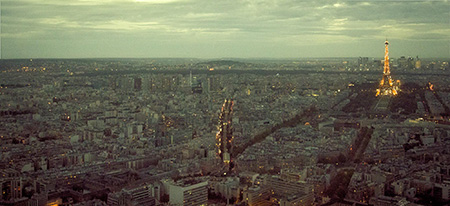 Eiffel Tower Panoramic
Photograph by Sophia Pagan
In the years that I've lived in Paris, I've spent many hours getting lost in her curvaceous streets. I decided I needed to take a new perspective and headed out to find some of the most beautiful rooftops views I could get access to. I was able to capture a sunset view of Paris — the in-between hour when the sun goes down and the city lights turn on, ready to illuminate another unexpected Parisian night
Fine art photographer Sophia Pagan has developed a Paris portrait session in collaboration with Entrée to Black Paris To learn more, follow this link: Black Paris Portraits.
Our Restaurant of the Month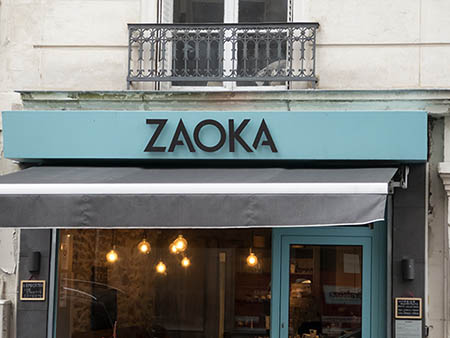 Zaoka
Photograph by Entrée to Black Paris
Zaoka serves Taiwanese fusion cuisine just steps away from the popular Mouffetard market street.
Follow this link and sign in to read our review: http://www.parisinsights.com/restaurants.php.
Angel of the Month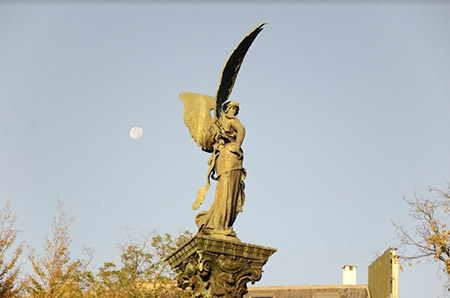 The Angel of Parc Montsouris
Photograph by Rosemary Flannery
Author of Angels of Paris - An Architectural Tour through the History of Paris
The angel of Parc Montsouris stands guard at the entrance of this immense park, inaugurated under Napoleon III as a recreational oasis for the masses. Jule-Felix Coutan's full-length bronze statue has a sassy attitude; wearing a helmet and carrying an unsheathed, but downward-pointing sword, she appears ready for action. This is the Armed Peace Angel, a mixed-message allegory of military readiness fused with a desire for harmony.
Parc Montsouris, entrance at rue Nansouty and avenue Reille, Paris 14th arrondissement (Metro: Alesis - RER: Cite Universitaire)
To learn about other angels of Paris, follow this link: Angels of Paris – An Architectural Tour Through the History of Paris.
Paris Panorama Newsletters for 2018