Newsletter
Newsletter Archives
February 2021 - Paris Panorama
Welcome to the February 2021 edition of our newsletter Paris Panorama!
Each month we feature an inspiring haiku poem by Anna Eklund-Cheong. You will also find a photograph of Paris by Tom Reeves, our restaurant of the month with a link to the review, and an angel of the month by Rosemary Flannery.
Bonne lecture!
Haiku of the Month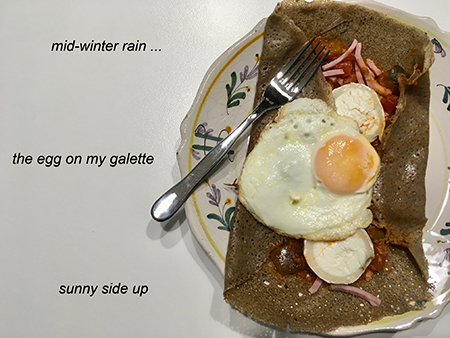 February Haiku
Photograph by Eric Hian-Cheong
Haiku by Anna Eklund-Cheong
Photo of the Month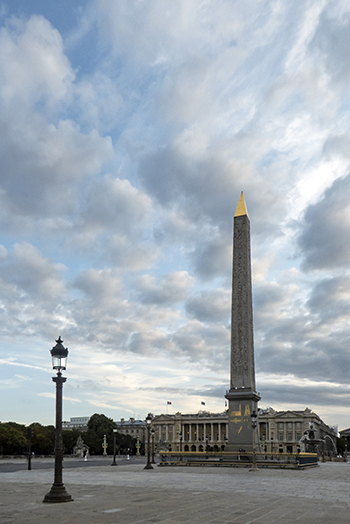 Obelisk at Dawn - Place de la Concorde
Photograph by Tom Reeves
Tom Reeves publishes photographs of Paris on his Paris Insights Facebook page.
Our Restaurant of the Month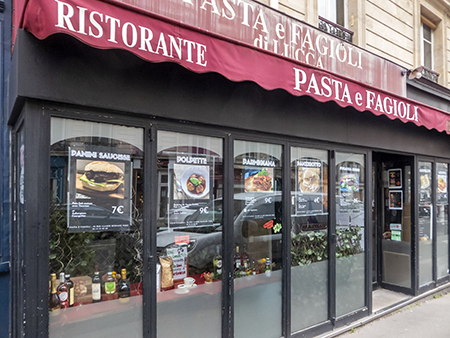 Pasta e Falioli
Photograph by Entrée to Black Paris
Pasta e Falioli serves thin-crust pizza and other Italian dishes in the Val-de-Grâce quarter of the 5th arrondissement.

Click here and sign in to read our review: https://www.parisinsights.com/restaurants.php.
Angel of the Month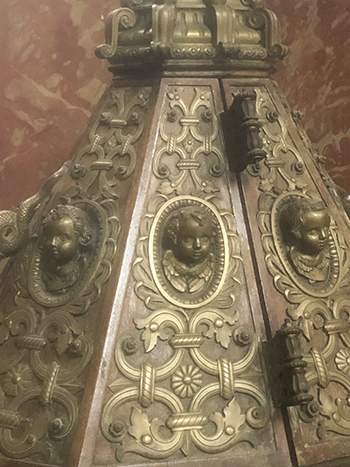 Baptistery Angels
Photograph by Rosemary Flannery
Author of Angels of Paris - An Architectural Tour through the History of Paris
For this month's angel, Rosemary writes:
Eight sculpted angelots — little winged angels' heads — set in oval medallions adorn the bronze baptismal font of the Saint Roch Church. The 1845 font is unusual: Its octagonal shape symbolizes the eighth day, the day of the Resurrection which completes the Creation of the world, described as seven days in Genesis. The baptistery is located at the entrance of the church, to evoke that new Christians are introduced into Christianity by baptism.
Saint Roch, born to a 14th century noble French family, travelled as a mendicant pilgrim to Rome and tended to the sick during an epidemic. Falling ill, he withdrew to a forest where a dog supplied him with food and licked his wounds. Saint Roch is the patron saint of dogs and invalids, and is invoked in times of plague.
Église Saint-Roch
296 rue Saint-Honoré, 4th arrondissement (Metro: Pyramides or Tuileries)
To learn about other angels, follow this link: Angels of Paris – An Architectural Tour Through the History of Paris.
Rosemary Flannery is an experienced artist currently creating portrait drawings from photos. Click here to learn more: www.portraitsbyrosemary.com
Paris Panorama Newsletters for 2021