Newsletter
Newsletter Archives
December 2021 - Paris Panorama
Welcome to the December 2021 edition of our newsletter Paris Panorama!
Each month we feature an inspiring haiku poem by Anna Eklund-Cheong. You will also find a photograph of Paris by Tom Reeves, our restaurant of the month with a link to the review, and an angel of the month by Rosemary Flannery.
Bonne lecture!
Haiku of the Month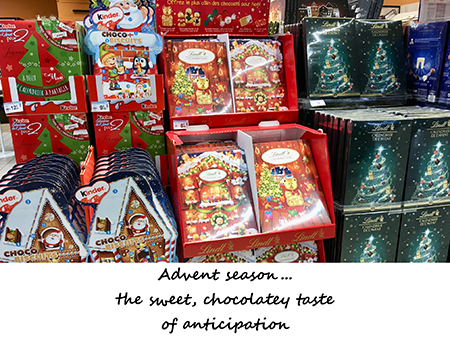 December Haiku
Photograph by Eric Hian-Cheong
Haiku by Anna Eklund-Cheong
Photo of the Month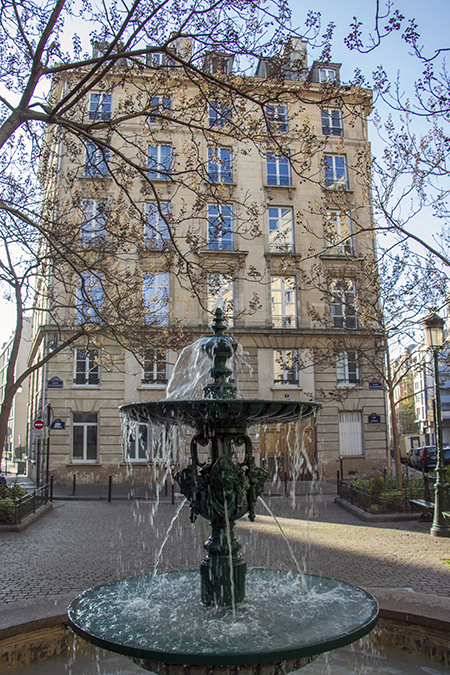 Place de l'Estrapade
Photograph by Tom Reeves
Tom Reeves publishes photographs of Paris on his Paris Insights Facebook page.
Our Restaurant of the Month
Our restaurant of the month is selected from the restaurants at which we dined during the prior month. We invite our readers to read our reviews at the following link: https://www.parisinsights.com/restaurants.php (sign in to gain access to the reviews).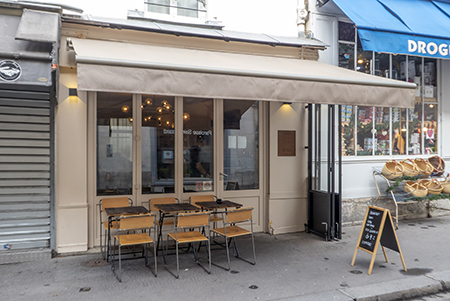 Chinaski
Photograph by Entrée to Black Paris

Innovative French fare suffused with Asian influences served in a small restaurant near rue Mouffetard.

Angel of the Month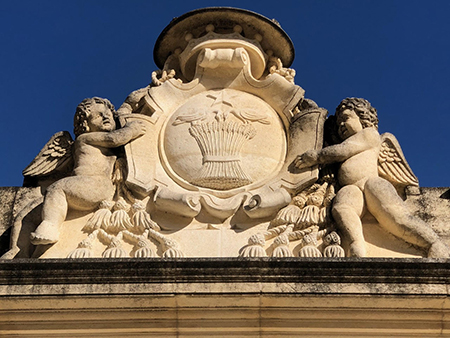 Angels of Uzès
Photograph by Rosemary Flannery
Author of Angels of Paris - An Architectural Tour through the History of Paris
For this month's angel, Rosemary writes:
On a quiet street in Uzès, angels hold an unusual coat-of-arms – two doves facing each other peck at a sheaf of wheat under a large star. This emblem of Michel Poncet de la Rivière, a duke and bishop of Uzès from 1676 – 1728, graces the pediment of his former home in this beautiful small city. Uzès was the first duchy of France, and is located about 25 kilometers from Nîmes.
Beloved for its medieval fountains, picturesque alleys, beautiful homes and hidden gardens, in 1965 Uzès was declared a "secteur sauvegardé" – a safeguarded sector – by Andre Malraux, former minister of culture, and later given the title "city of art and history" in 2008. I had the pleasure of visiting Uzès recently, and found it to be one of the most beautiful places in France.
Rue de la Ferté Milon
Uzès 30334
(Gard; Occitanie region in southern France)
To learn about other angels, follow this link: Angels of Paris – An Architectural Tour Through the History of Paris.
Rosemary Flannery is an experienced artist currently creating portrait drawings from photos. Click here to learn more: www.portraitsbyrosemary.com
Paris Panorama Newsletters for 2021