What's New
December 2021 - Live and Online Events that Celebrated Black Paris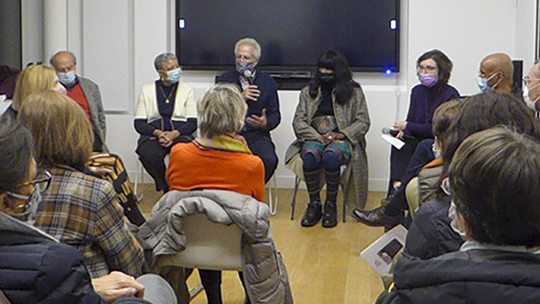 Panel discussion after Myth of a Colorblind France screening
© Entrée to Black Paris


Myth of a Colorblind France - Screening at Institut Giacometti
Monique Y. Wells (2nd from left) participated in a panel discussion at the Institut Giacometti following the screening of Myth of a Colorblind France, a film by Alan Govenar. Other persons who participated in the panel were Alan Govenar (director), Barbara Chase Riboud (artist), and Francis Hofstein (psychiatrist and jazz aficionado). (Chase Riboud, Hofstein, and Wells are featured in the film.)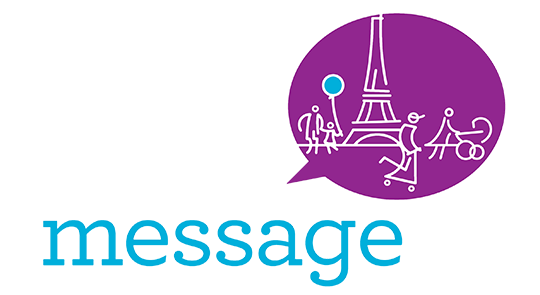 Message Paris' Online Charity Auction
Entrée to Black Paris participated in Message's online charity auction, held from Sunday, December 5 through Sunday, December 12.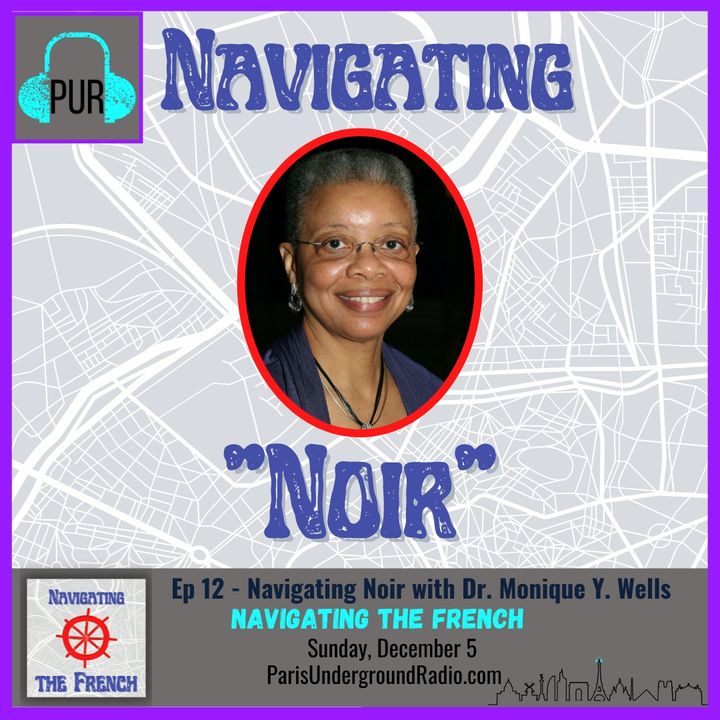 Podcast "Navigating the French" Interviews Monique Y. Wells
Emily Monaco recently interviewed Monique Y. Wells about the French aversion to referring to black people as "noir." She talked about lots of other things as well, from why Josephine Baker is so revered in France to the movement for justice for Adama Traoré.
Click here to listen! https://www.spreaker.com/user/14498309/navigating-noir-with-dr-monique-y-wells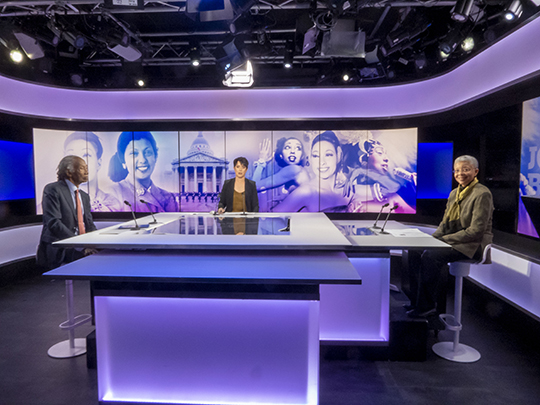 Live commentary during France 24's English coverage of Josephine Baker's Pantheonization ceremony
© Entrée to Black Paris


Monique Y. Wells Provided Live Commentary for France 24's English Coverage of the Josephine Baker Pantheon Ceremony
Monique Y. Wells (r) provided live commentary on the Josephine Baker Pantheon Ceremony on November 30, 2021. Annette Young (c) of France 24 hosted the English-language live news report, during which historian and professor Curtis Young (l) also contributed commentary. View the replay of the broadcast here: https://youtu.be/CdLQsVqHiaE.
Articles for 2021