Newsletter
Newsletter Archives
May 2023 - Paris Panorama
Welcome to the May 2023 edition of our newsletter Paris Panorama!
Each month we feature an inspiring haiku poem by Anna Eklund-Cheong. You will also find a photograph of Paris by Tom Reeves, our restaurant of the month with a link to the review, and an angel of the month by Rosemary Flannery.
Bonne lecture!
Haiku of the Month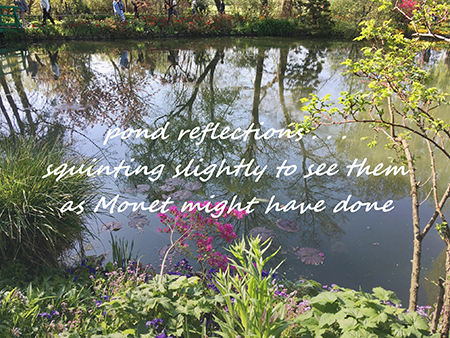 May Haiku
Haiku by Anna Eklund-Cheong
Photo of the Month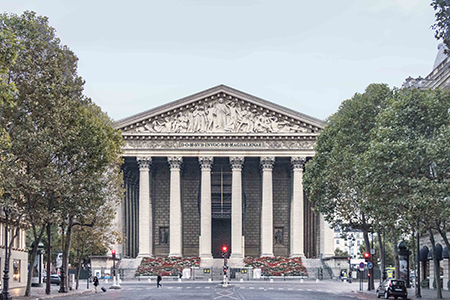 Madeleine Church at Dawn
Photograph by Tom Reeves
Tom Reeves contributes photographs of Paris to the Paris Insights Facebook page.



Our Restaurant of the Month
Our restaurant of the month is selected from the restaurants at which we dined during the prior month. We invite our readers to read our reviews at the following link: https://www.parisinsights.com/restaurants.php (sign in to gain access to the reviews).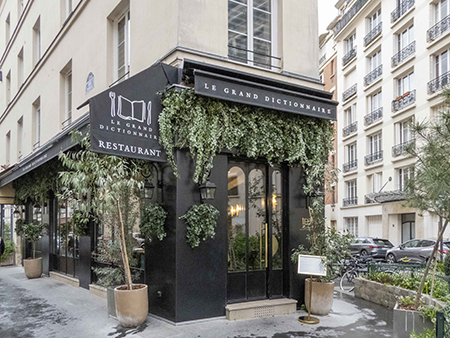 Le Grand Dictionnaire
Photograph by Entrée to Black Paris
Le Grand Dictionnaire serves creative cookery in an off-the-beaten-path location near Les Gobelins.
Angel of the Month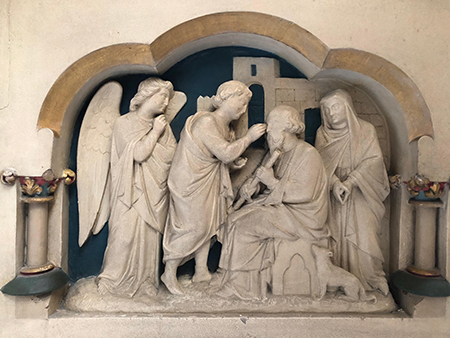 The Angel Raphael and Tobias
Photograph by Rosemary Flannery
Author of Angels of Paris - An Architectural Tour through the History of Paris


For this month's angel, Rosemary writes:
The Book of Tobit tells the story of the aged, blind Tobit and his family, who are living as exiles from Israel in Ninevah after the Assyrian conquest. Tobit sends his son Tobias on a journey to Media, accompanied by the angel Raphael posing as Azarias, a travel companion, to collect a debt left with an old friend.
During their long voyage, Raphael has Tobias catch a large fish, instructing him to save its gall. Upon their return, Raphael tells him: "I give you my word that your father's eyes will open. You must put the fish's gall to his eyes; the medicine will smart and will draw a filmy white skin off his eyes. And your father will no more be blind but will be able to see the light." This unusual scene - of what is essentially a cataract operation - is depicted in a 1930's stone sculpture found in a side chapel of the Troyes Cathedral.
Although in the original story Raphael appears disguised in everyday clothing, artists generally show him as a winged angel, as here, while Tobias's mother and dog wait with anticipation.
Excerpt from the Book of Tobit, X: 7-9, of the Apocryphal canon of the Bible
Cathédrale Saint-Pierre Saint-Paul
Place Saint-Pierre
10000 Troyes
(1.5 hours by train from the Gare de l'Est, Paris)
To learn about other angels, follow this link: Angels of Paris – An Architectural Tour Through the History of Paris.
Rosemary Flannery is an experienced artist currently creating portrait drawings from photos. Click here to learn more: www.portraitsbyrosemary.com
Paris Panorama Newsletters for 2023