Newsletter
Newsletter Archives
June 2023 - Paris Panorama
Welcome to the June 2023 edition of our newsletter Paris Panorama!
Each month we feature an inspiring haiku poem by Anna Eklund-Cheong. You will also find a photograph of Paris by Tom Reeves, our restaurant of the month with a link to the review, and an angel of the month by Rosemary Flannery.
Bonne lecture!
Haiku of the Month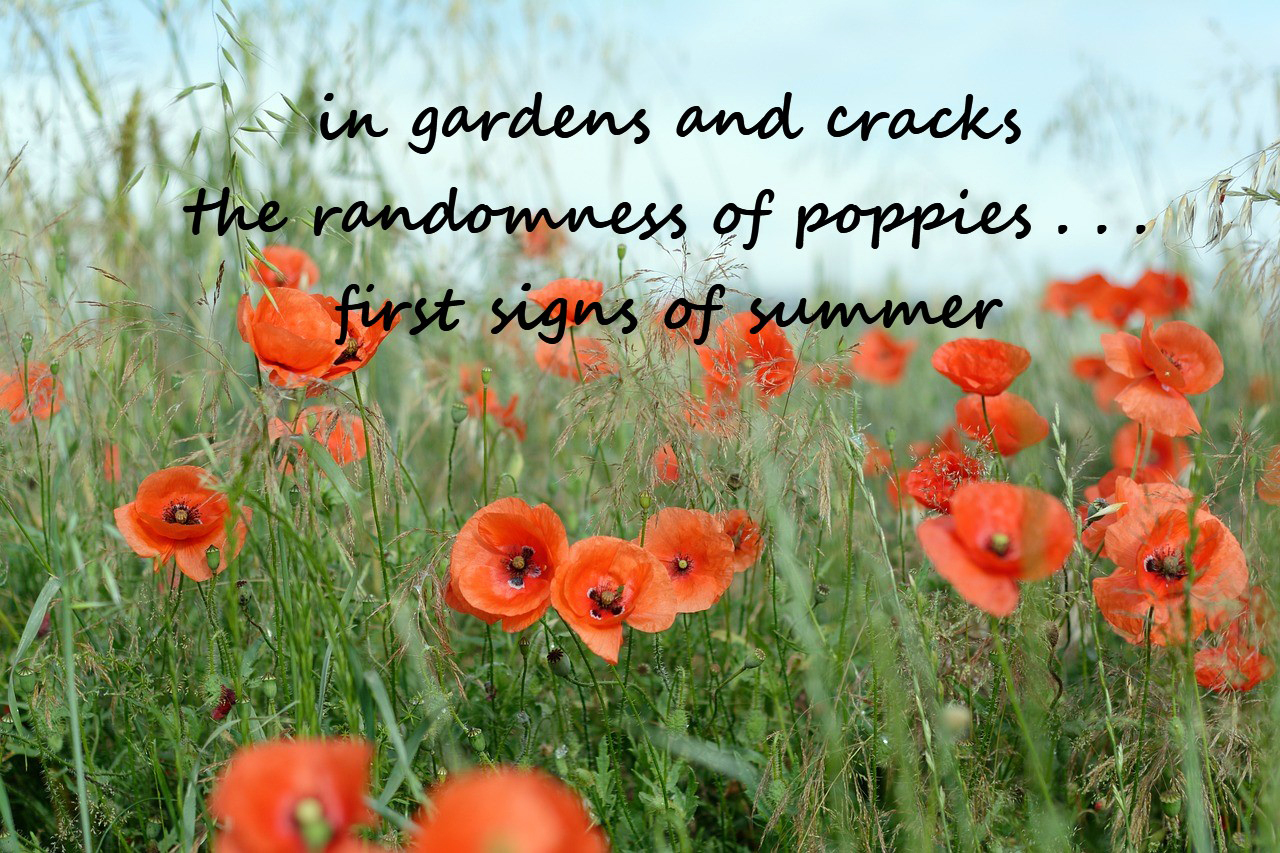 June Haiku
Haiku by Anna Eklund-Cheong
Photo of the Month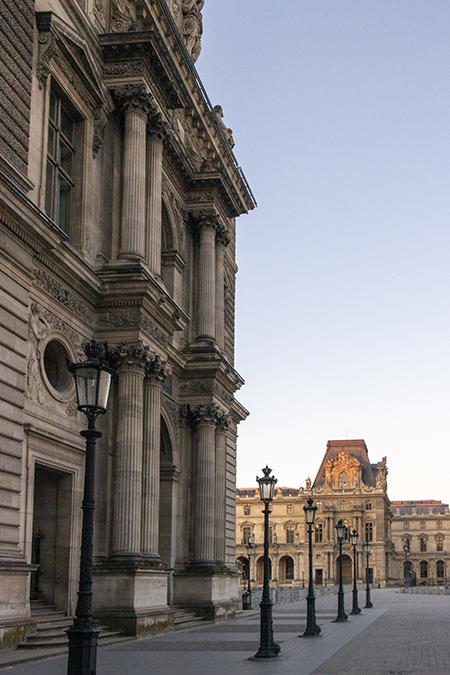 Dawn at the Louvre
Photograph by Tom Reeves
Tom Reeves contributes photographs of Paris to the Paris Insights Facebook page.



Our Restaurant of the Month
Our restaurant of the month is selected from the restaurants at which we dined during the prior month. We invite our readers to read our reviews at the following link: https://www.parisinsights.com/restaurants.php (sign in to gain access to the reviews).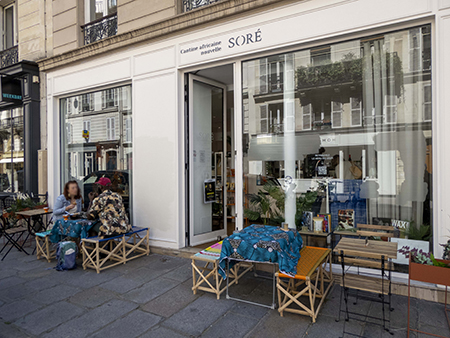 Soré
Photograph by Entrée to Black Paris
Soré - A handsome canteen serving appetizing African fare near the Saint-Martin canal.
Angel of the Month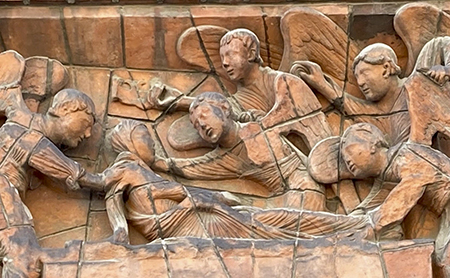 Angels of the Dormition of the Virgin
Photograph by Rosemary Flannery
Author of Angels of Paris - An Architectural Tour through the History of Paris


For this month's angel, Rosemary writes:
A bevy of angels attend to the sleeping Virgin in a decorative frieze adorning the facade of the Sorbonne Faculty for the History of Art and Archeology. Designed in a unique eclectic style by Paul Bigot in 1920, the building was completed by 1932, and has been dubbed "the most curious in Paris." The entire facade is covered with images whose study formed part of the art history curriculum.
This scene reproduces one featured in the Senlis Cathedral, using as medium red terracotta from the Manufacture Nationale de Sevres.
The Dormition of the Mother of God celebrates the "falling asleep" (death) of Mary. It is a feast day celebrated on August 15th by the Eastern Orthodox, Oriental Orthodox and Eastern Catholic Churches. The term "dormition" expresses the belief that the Virgin died in a state of spiritual peace, without suffering. In this touching tableau, five angels gather round to lift her gently up to heaven.
Paris 1 Panthéon-Sorbonne University
Institut d'Art et d'Archéologie
3 rue Michelet
75006 Paris
Métro: Vavin or RER B, Gare de Port Royal
To learn about other angels, follow this link: Angels of Paris – An Architectural Tour Through the History of Paris.
Rosemary Flannery is an experienced artist currently creating portrait drawings from photos. Click here to learn more: www.portraitsbyrosemary.com
Paris Panorama Newsletters for 2023