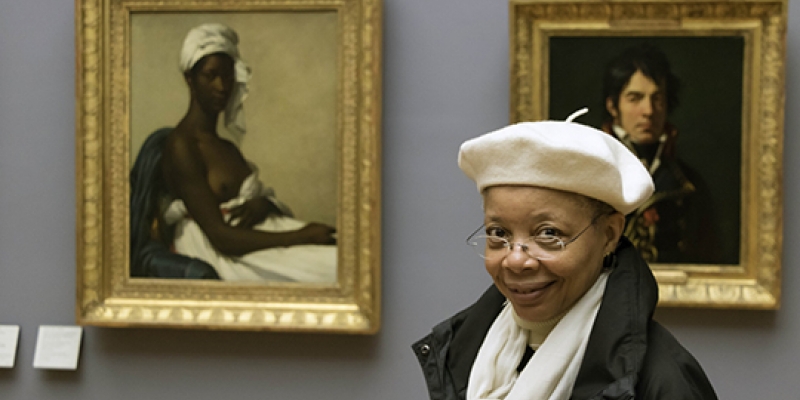 Thursday, January 23rd, 2020
Five Years of Art in January
On a whim, I decided to look into the Entrée to Black Paris blog archives to see what I've published during the month of January for the past five years. I was astonished to see that I've always done at least one article on art at the beginning of every year since 2015!
I've decided to do a mini-retrospective of these posts and present links to one article from each year below.
2019 - Art and Food Pairing™: La Galerie Africaine & Addis Ethiopia - Part 1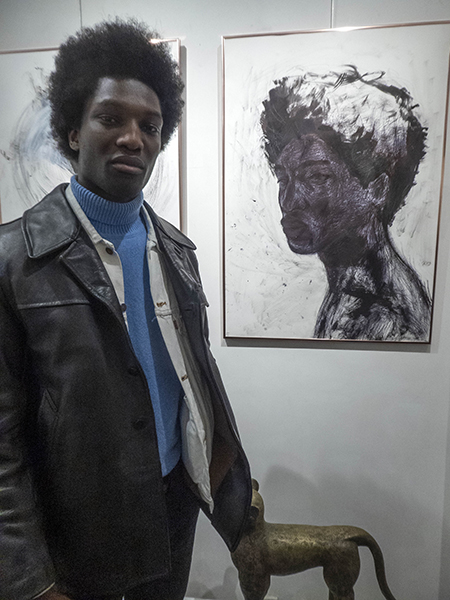 Josué Comoe and 2018 self-portrait (ink on paper)
© Entrée to Black Paris
I'm looking forward to doing more Art and Food Pairings this year!
2018 - Black Images in European Art at the Louvre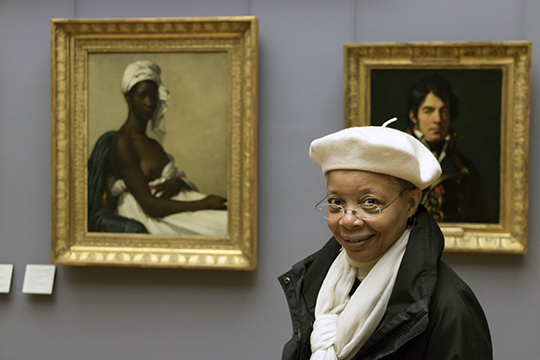 Monique and Portrait of Madeleine
Formerly called Portrait of a Black Woman and Portrait of a Negress
© Entrée to Black Paris
The exquisite portrait by Marie-Guillemine Benoist was renamed Portrait of Madeleine as a result of the pioneering work done by curator Denise Murrell on the exhibition Le Modèle Noir (The Black Model) last year.
2017 - Kehinde Wiley at the Petit Palais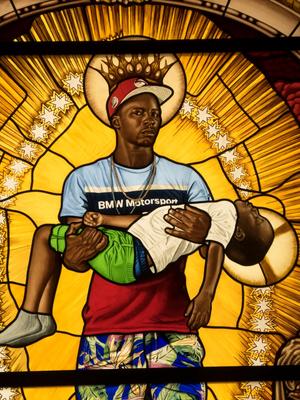 Mary, Comforter of the Afflicted II (detail)
2016 Stained glass and aluminum frame
© Entrée to Black Paris
Visiting the Wiley exhibition was also my first opportunity to thoroughly visit the Petit Palais. It's definitely worth a return visit!
2016 - Art and Food Pairing™: Wifredo Lam and Une Histoire at the Centre Pompidou; Le JIP'S - Afro-Cuban Canteen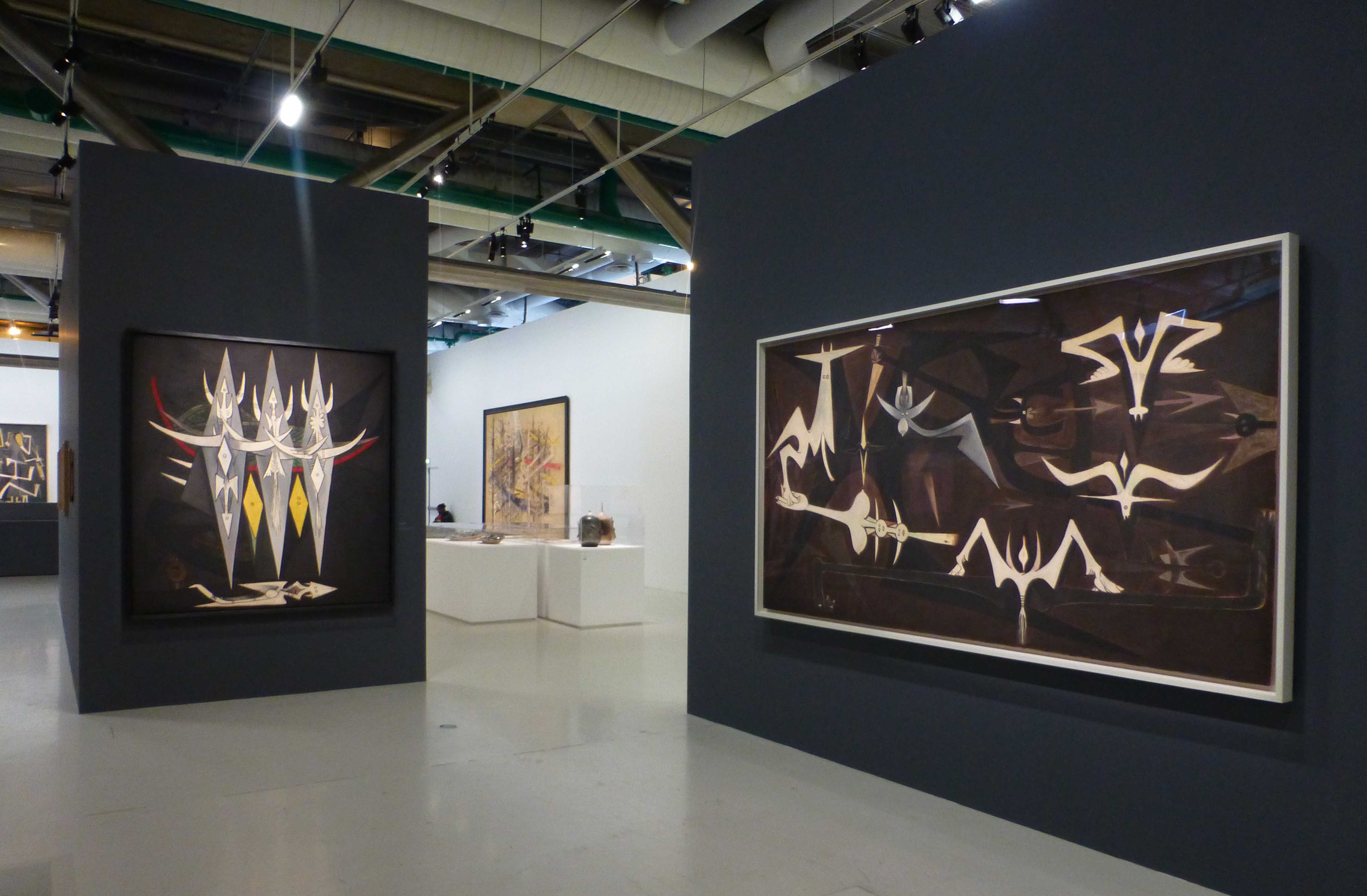 View of exhibition space -
Umbral (left) and La Rumeur de la Terre (right)
© Discover Paris!
This exhibition represented an amazing opportunity to explore the development of Wifredo Lam as an artist.
2015 - Romare Bearden's Paris Odyssey - Prelude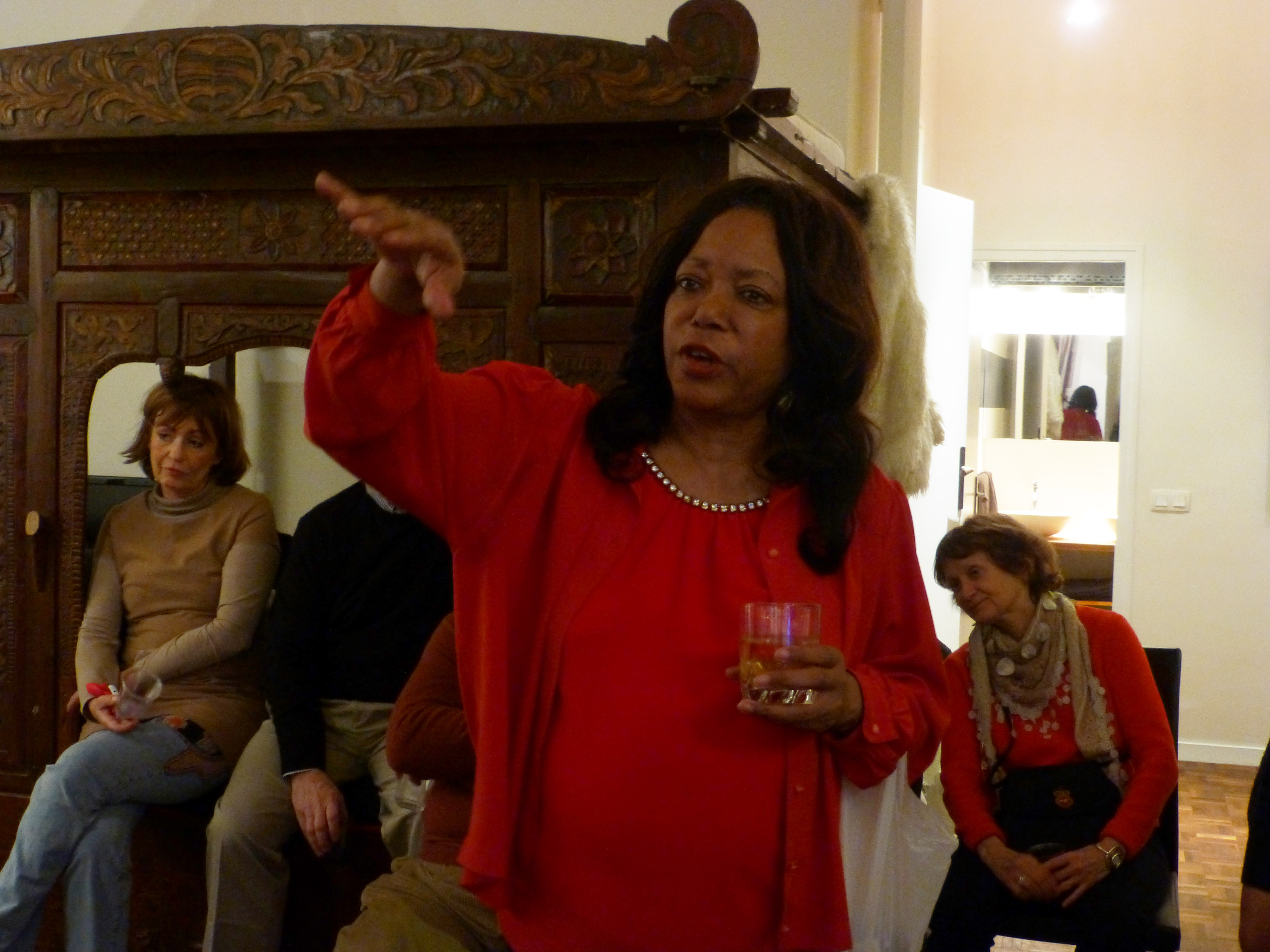 Patricia makes an introduction
© Discover Paris!
I'm sharing this post in fond memory of Patricia Laplante Collins.