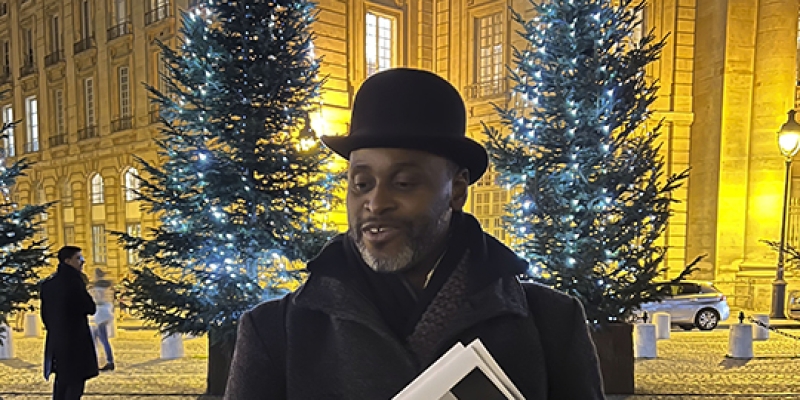 Thursday, December 1st, 2022
Celebrating the 1st Anniversary of Josephine Baker's Induction into the Pantheon
Cover image: Brian Scott Bagley at Place du Panthéon
© Entrée to Black Paris
Brian Scott Bagley didn't want to let November 30 pass without a gesture of remembrance for the 1st anniversary of Josephine Baker's induction into the Pantheon in Paris.
So he organized an impromptu "Community Musical Vigil" and invited people to come to the Pantheon that evening to honor Baker with song.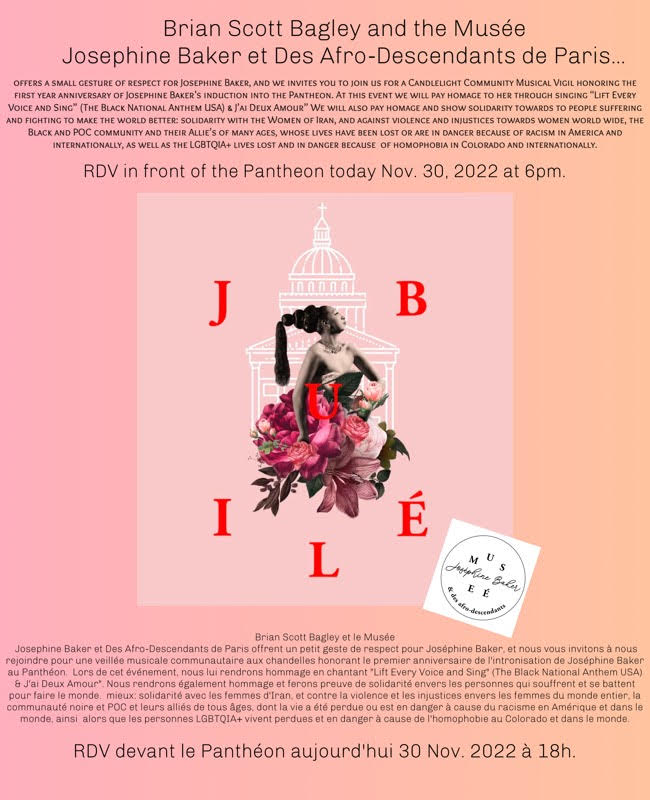 Invitation to Community Musical Vigil
Image courtesy of Brian Scott Bagley
Bagley is the founder of the Musée Joséphine Baker et des Afro-Descendents de Paris. He organized the first Josephine Baker Day celebration in May 2022 and co-organized the Joséphine en Rose event that took place on the evening of Baker's "pantheonization."
So it was only natural that he would want to commemorate this first anniversary date, which is so important to Baker's legacy.
A small group gathered in the square in front of the Pantheon at 6 PM.
Those who didn't know each other introduced themselves and those who did caught up on the latest news.
Bagley handed out mementos for the occasion - cards bearing an image of Baker taken after the Second World War.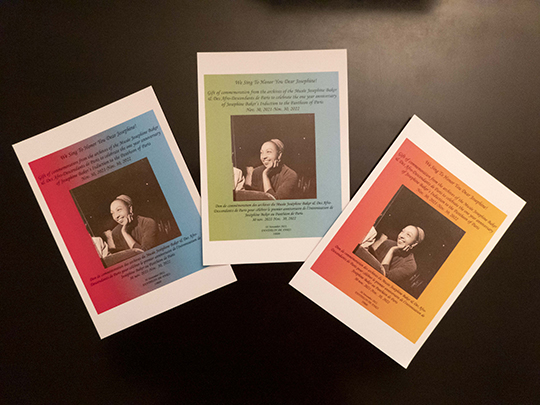 We Sing to Honor You Dear Josephine!
Cards created by Brian Scott Bagley
He explained that he thought this image was perfect for the occasion because he felt that Baker looked relaxed and reflective in this picture, as though she might be reviewing the events in her life and feeling happy that she survived the war and her serious illnesses.
He passed out sheets of paper bearing the lyrics of two songs - "Lift Every Voice and Sing" and "J'ai Deux Amours."
He spoke passionately about Baker's legacy and what he believes she would be doing today to combat the violence and injustices perpetrated against women, people of color, and LGBTQIA+ communities around the world.
And he led the group in song.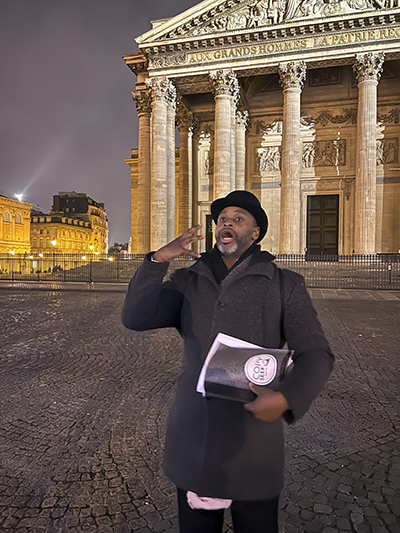 Brian Scott Bagley leading the group in song
© Entrée to Black Paris
Watch and listen to J'ai Deux Amours HERE.
And watch and listen to him call for a moment of silence to recognize several causes he believes Baker would support today HERE.
After that moment of silence, Bagley invited those who gathered for the brief ceremony to continue the camaraderie experienced over coffee or an apéritif.
It was a wonderful tribute to the "Black Pearl" of Paris!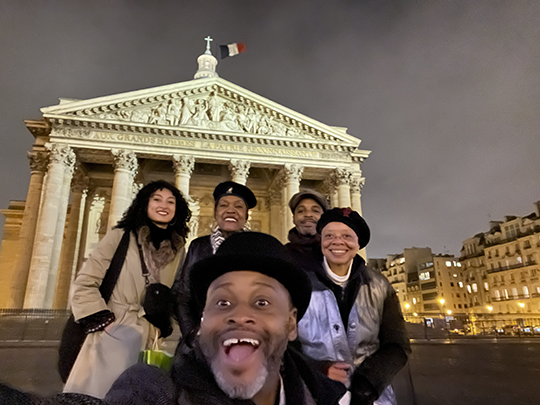 Brian Scott Bagley and event attendees
© Entrée to Black Paris