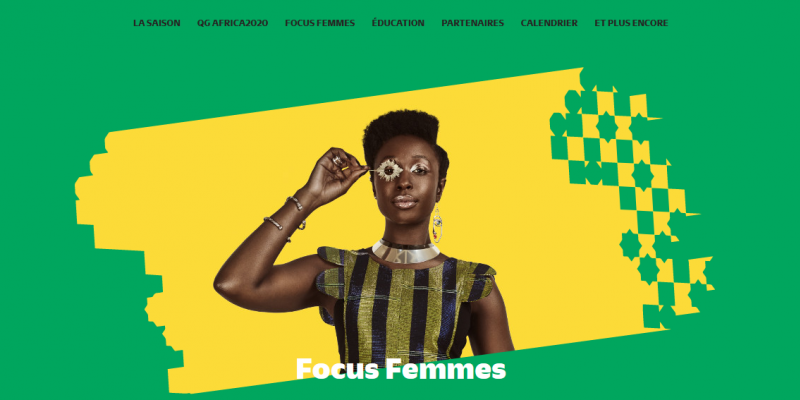 Thursday, July 29th, 2021
Saison Africa2020 Coming to a Close
Cover image: Banner from Saison Africa2020 Website
The following quotes from the Saison Africa2020 (Africa2020 Season) Website succinctly state everything that is important to know about the mission and vision of this project:
"The Africa2020 Season is a platform for sharing questions about the state of contemporary societies which, beyond Africa, are in resonance with France and the rest of the world."
"The Africa2020 Season is an allegory of the cultural, spiritual, commercial, technological and political networks that have linked the nations of the African continent throughout history."
"The Africa2020 Season is a meeting space where we can talk about our fears and our desires, our failures and our achievements, and our future."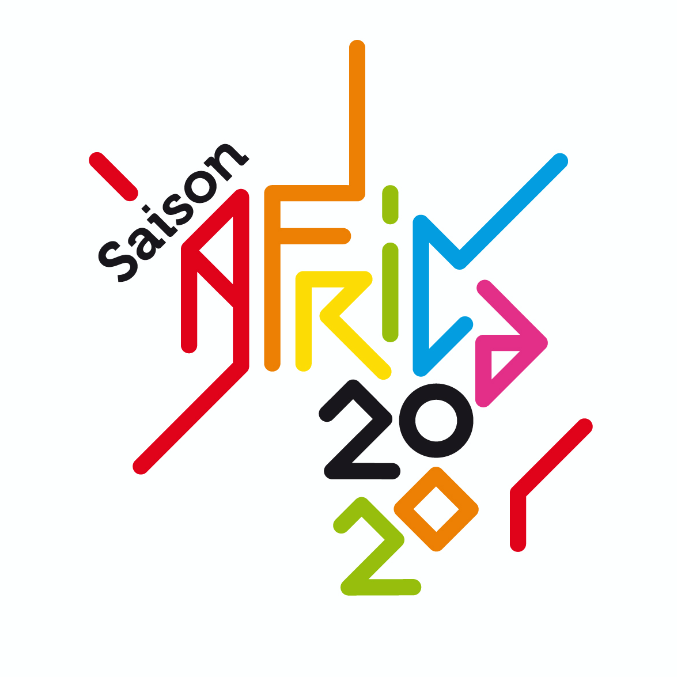 Conceived as a 6-month multidisciplinary project featuring innovation in the arts, sciences, technology, entrepreneurship and the economy, Saison Africa2020's debut was delayed by six-plus months due to the Covid-19 pandemic. So, instead of ending last December, most activities will be winding up between the end of July and the end of September 2021.
Paris has two headquarters for the project - Espace Pierre Cardin in the 8th arrondissement and Institut des Cultures d'Islam in the 18tharrondissement.

Espace Pierre Cardin is offering Eté du Cinéma African (Summer of African Theater) on July 30 and 31. Attendance is free; reservations can be made here: https://www.theatredelaville-paris.com/fr/spectacles/saison-estivale-20-21/africa2020/qg-paris-champs-elysees
The Institut des Cultures d'Islam is offering a free art exhibition called La Zone Franche (The Free Zone), a collaboration among three art organizations in France, Morocco, and Cameroon that "explores the movement of travellers, goods and imaginary worlds beyond material or invisible limits." Individual visitors must reserve online at the following link: https://www.billetweb.fr/visite-de-libre-de-lexposition. Groups can reserve for a guided visit here: https://www.billetweb.fr/visites-et-ateliers-hors-programmes

Banner from Institut des Cultures d'Islam Website
As mentioned in the ETBP blog dated July 1, 2021, The Power of My Hands exhibition at the Museum of Modern Art in Paris (MAM) displays works by sixteen female artists from several English-speaking and Portuguese-speaking African countries, as well as from the diaspora. Through August 22, 2021, visitors can purchase tickets (7€) online here (Web page in French and English): https://www.billetterie-parismusees.paris.fr/selection/timeslotpass?productId=101668823953&gtmStepTracking=true&lang=en
The Paris suburb of Saint-Denis also has a Saison Africa2020 headquarters. Its Paul Eluard Art and History Museum is presenting an exhibition called Un.e Air.e de famille - a show that examines the anti-colonial commitment of the surrealists and other artists in the museum's collections. It also presents contemporary works by thirteen female artists from Africa and the African diaspora.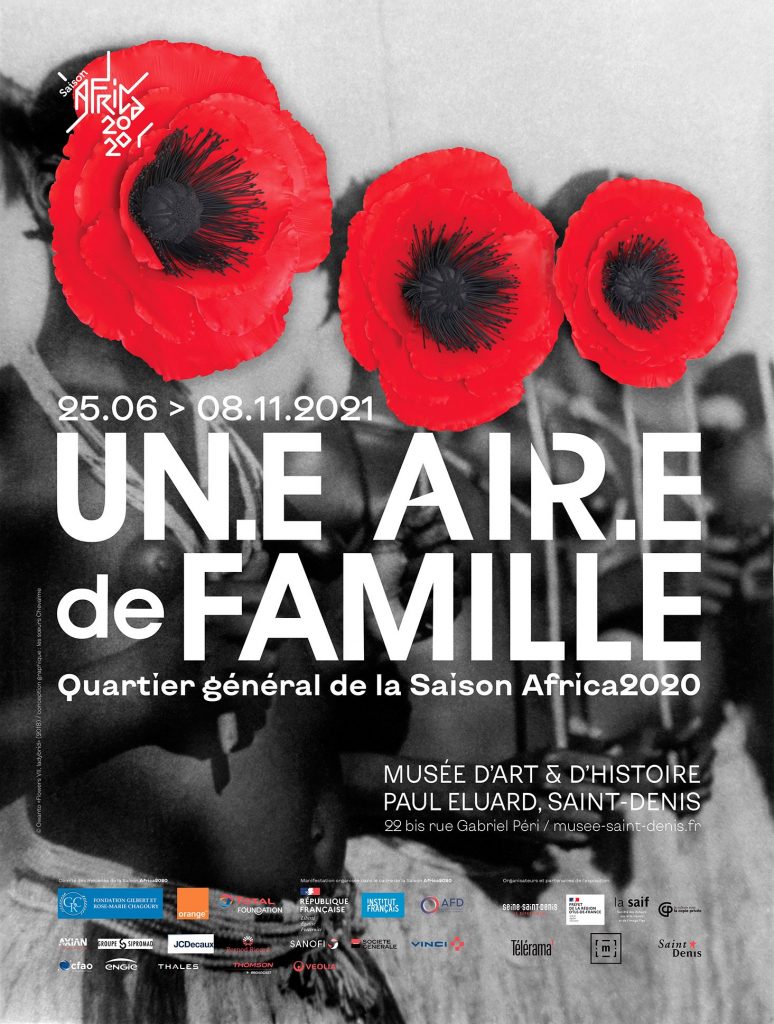 Un.e Air.e de famille is scheduled to run through November 8 and the museum has scheduled associated programming through October. See the full program (in French) here: https://musee-saint-denis.com/wp-content/uploads/2021/05/MAHPE-programme-juin-novembre-2021.pdf
The exhibitions at MAM and Paul Eluard Art and History Museum are part of Saison Africa2020's Focus Femmes (Focus on Women) theme, which explores the views of African women on the challenges of the 21st century.