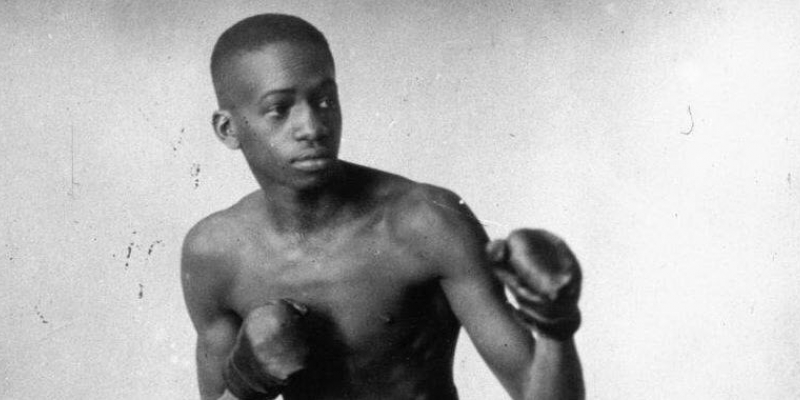 Thursday, March 4th, 2021
"Panama" Al Brown - Boxing in Paris
Cover image: "Panama" Al Brown 1926 (detail)
Image in the public domain
In October 2019, I published an article entitled "Gene Bullard's Athletic Club," in which I mention bantamweight/featherweight boxer "Panama" Al Brown as one of the professional fighters who trained at Bullard's establishment.
Born in Colón, Panama, Brown began boxing professionally in 1922. He fought in Paris in October 1926 and January 1929 prior to becoming the first Latin American boxing champion of the world after winning a fight against bantamweight Gregorio Vidal in NYC in June 1929.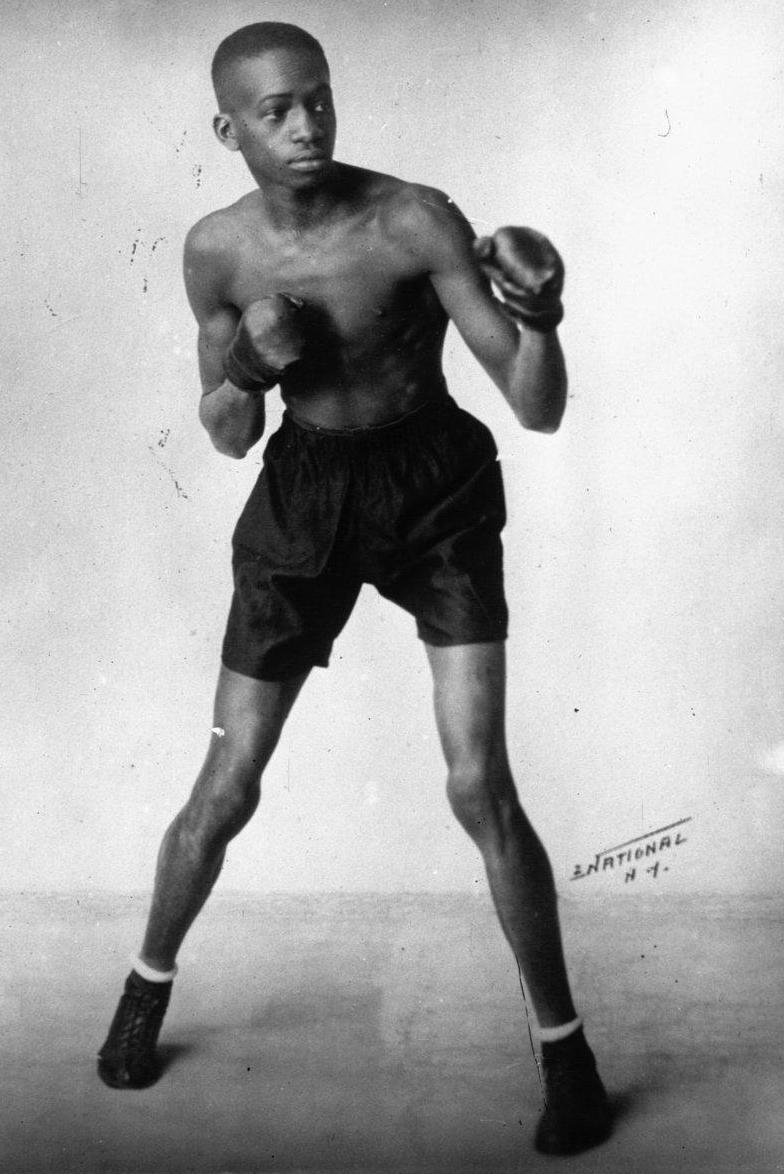 "Panama" Al Brown 1926
Image in public domain
Brown won the NYSAC and lineal bantamweight titles in his fight with Vidal and captured the NBA bantamweight title in a fight against Johnny Erickson in NYC in February 1930. He won the IBU bantamweight title in Paris in October 1930 by defeating Eugène Huat by unanimous decision in a bout held at the Vélodrome d'Hiver (aka Vél d'Hiv' and Palais des Sports [de Grenelle]) in Paris' 15th arrondissement.
Falling in love with the city, Brown decided to make Paris his home. He lived a flamboyant life and enjoyed a romantic relationship with French writer, visual artist, and filmmaker, Jean Cocteau.
Brown lost his title in a match against Baltasar Sangchili in Spain in June 1935 and decided to retire from boxing. For a couple of years, he performed as a singer, dancer, and band leader as he struggled with substance abuse. It was during this difficult time that he met Cocteau, who convinced him to get treatment and return to the ring.
He regained his title in a rematch held at the Palais des Sports in Paris on March 4, 1938 (83 years ago today). He fought and won an additional match in Paris before retiring from the ring a second time.
Brown was popular in France in his time and his story continues to capture the French imagination. The Institut Français hosts an interactive graphic novel about him, which is available for viewing in English and French, on a platform called futurimage. It is a collaboration between Camille Duvelleroy, a screenwriter and creator of interactive stories; Jacques Goldstein, an author whose work frequently focuses on interactions between black and white cultures; and Alex W. Inker, a cartoonist who has written about the relationship between cinema and comic books.
Through Editions Sarbacane, Goldstein and Inker published a hard cover book containing the French-language graphic novel in 2017.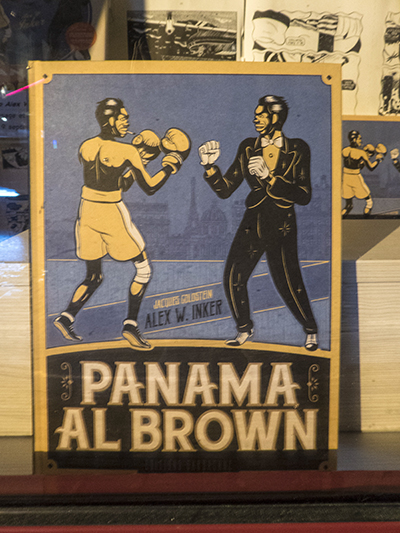 Panama Al Brown - cover of hard cover graphic novel
displayed at a Paris bookstore
© Discover Paris!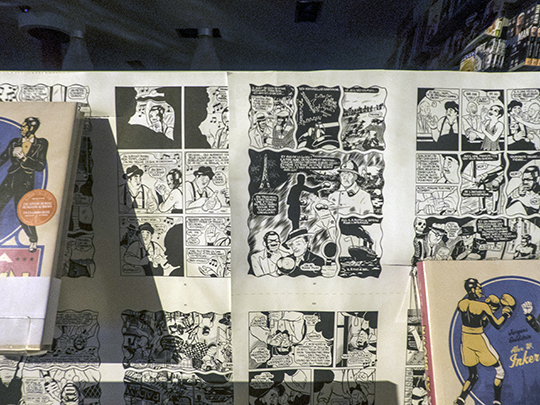 Panama Al Brown - view of comics inside hardback graphic novel
© Discover Paris!
In 2016, a biopic entitled Panama Al Brown was shown at the IFP Film Week in NYC. It was written by Grégory Boutboul and produced by Storner Productions.