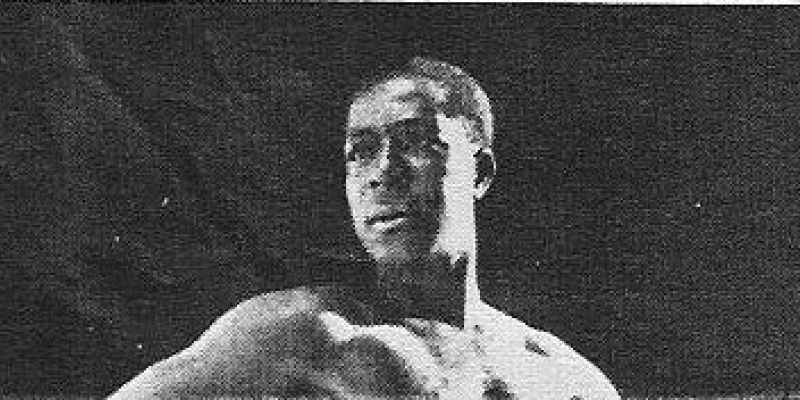 Thursday, October 31st, 2019
Gene Bullard's Athletic Club
Eugene Bullard was recently honored in his home state of Georgia for becoming the first African-American fighter pilot. He learned to fly in France and was decorated by the French for his service in the Lafayette Escadrille squadron during WWI. In 1923, he married Marcelle Eugénie Henriette Straussman, who was a member of a wealthy, aristocratic family. They would have two daughters, Jacqueline and Lolita. Their son, Eugene Jr., died of double pneumonia at the age of six months.
Bullard was not only a military man. In Paris, he was an entertainer, and night club owner, and ...
the owner of a gymnasium!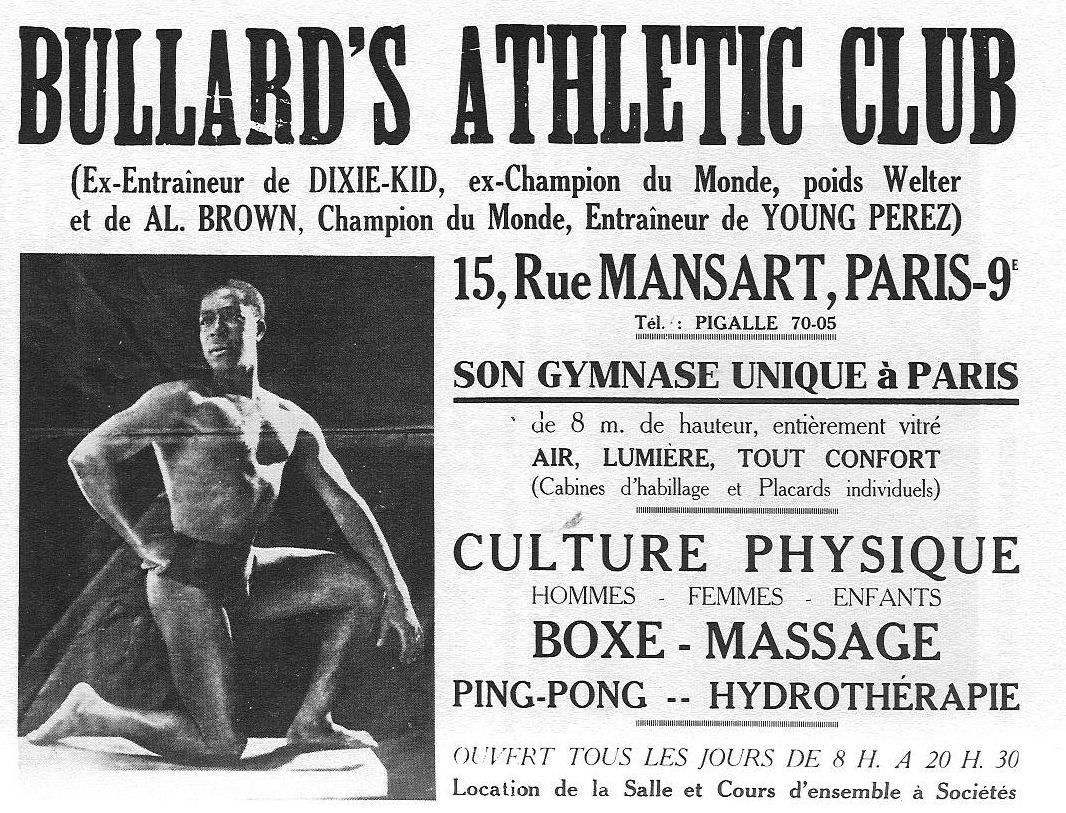 Advertisement for Bullard's Athletic Club

Bullard learned to box in England in the early 1910s, prior to the onset of WWI. He first trained with a man named Chris Baldwin in Liverpool and continued his instruction under African-American expat Aaron Lester "Dixie Kid" Brown in London. Brown organized Bullard's first boxing matches in Paris in 1913.
Given this background, it is not surprising that Bullard would be interested in owning and operating an athletic club. Health clubs became popular in Montmartre during the interwar years, and amateurs and professionals alike frequented Bullard's establishment, which he purchased in the early 1930s. Celebrities such as Fats Waller and Louis Armstrong were among his amateur clients.
As the advertisement indicates, "Panama" Al Brown* and Victor "Young" Perez trained at Bullard's club. The two boxers fought each other for the bantamweight world championship in Paris on February 19, 1934. Brown was the victor, retaining his title.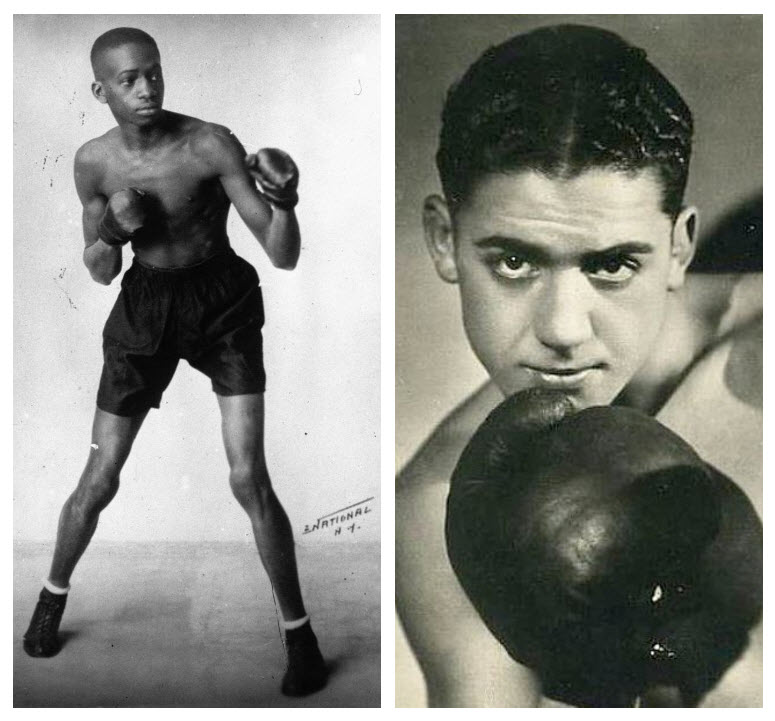 Left: "Panama" Al Brown
Right: Victor "Young" Perez
Images in public domain
As the threat of war moved closer to France, Bullard was asked to join France's counterintelligence network. Because he had a working knowledge of German, he was able to eavesdrop on and engage in conversations with German customers at his club as well as at L'Escadrille, a bar that he owned on the neighboring rue Fontaine. Many of his French customers came to get themselves physically fit in the event that they'd be called upon to defend France against the Nazi onslaught.
Bullard willingly participated in the counterintelligence endeavor until circumstances forced him to close both businesses in early 1940. Soon afterward, he determined to join the war effort. He succeeded in finding and joining the 51st Infantry at Orléans, but was severely injured by the explosion of an incoming artillery shell. He was forced to leave France and endured grueling circumstances in preparation for his departure until he finally crossed the border into Spain on July 2. He then traveled from Spain to Portugal and boarded the American steamship Manhattan to return to the United States on July 12, 1940.
He later learned from his daughters, who joined him in New York in 1941, that his athletic club was taken over by a Nazi sympathizer.
*Brown fought as a bantamweight for most of his career, moving to the featherweight division later in life.