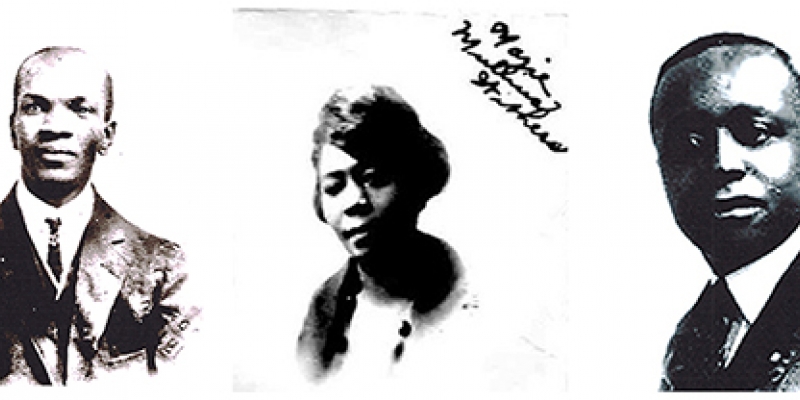 Thursday, June 3rd, 2021
Mazie Mullins: A Forgotten Pioneer of Early Jazz - Part 2
Cover image: L to R: Passport photos - Frank Withers, Mazie Mullins, and Joe Boyd
Images in public domain
This two-part article was contributed by Bob Tomlinson, a Jamaican-American artist, retired French professor, and long-time Paris resident who made the City of Light his home "by accident." He and I share a burning passion for investigating the history of African-American Paris, particularly regarding "Black Montmartre" during the interwar years. To read Part 1, click HERE.

The Tempo Club served as the unofficial headquarters of the visiting Southern Syncopated Orchestra, and more generally, was a haven for Black musicians working in Paris.
A white teenager, Léo Vauchant, was one of the first Frenchmen to learn the new music at the feet of Black musicians. One day he found Mazie seated at the piano in the front room, Frank (Withers) at her side with his trombone, and another trombone on the floor at her feet.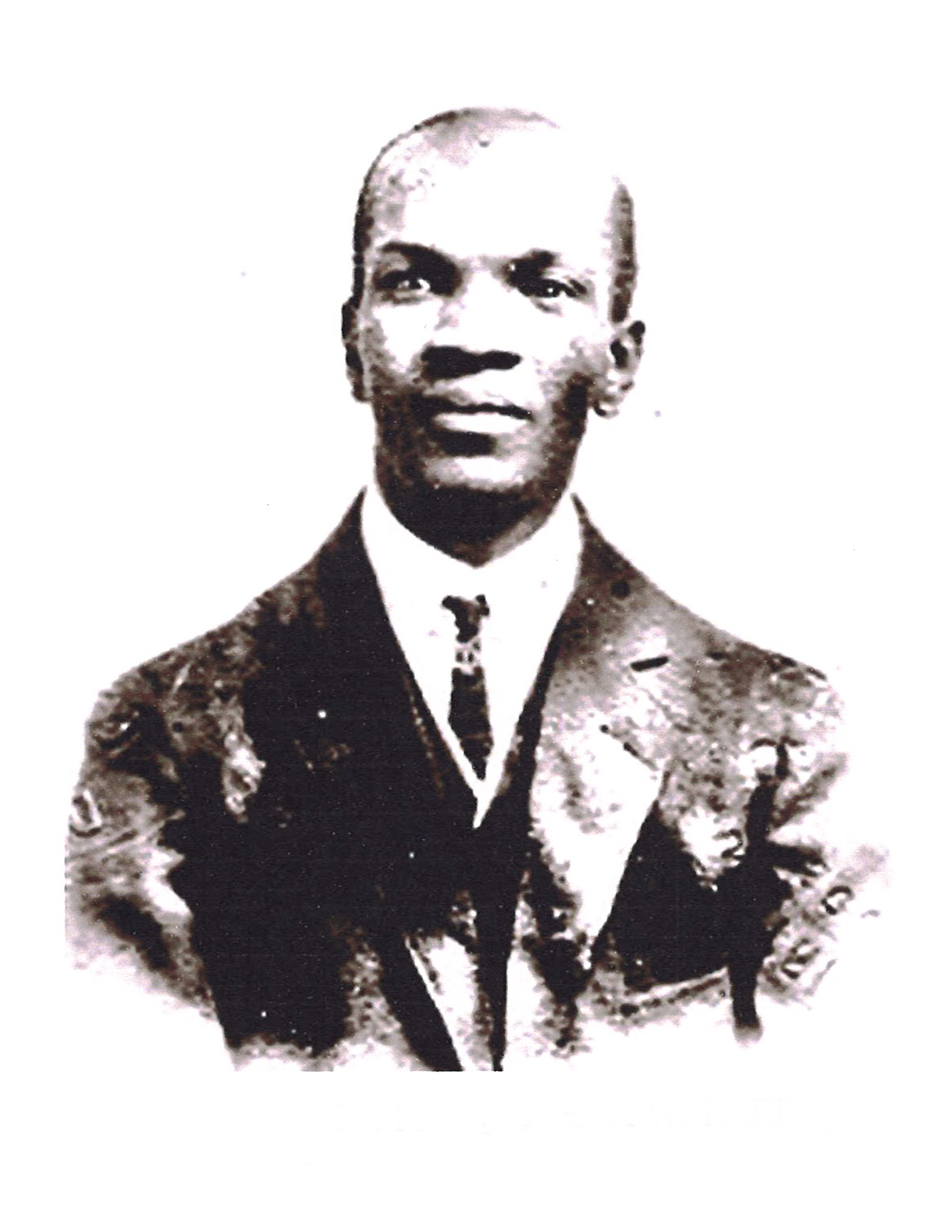 Frank Withers - Passport Photo 1919
Image in public domain
Frank called out, "Hey, we're going to play."
So, he gave me the notes and I played … and we would write each other stuff you know, to play for three trombones. There was always a pianist and a drum set and so we played …. I loved those Black guys. I used to stay up at night because I enjoyed their company and playing with them .…
In this sanctum sanctorum, they were able to perfect their art, far from the frivolous demands of the often-undiscriminating public of the Montmartre cabarets that was more interested in dancing and romancing than appreciating the emerging musical form. A syncopated heart, beating secretly among the frenetic night cafés, the Tempo Club functioned as a breeding ground of musical talents – one that would nurture almost all the major Black musicians who were to make the fame of Montmartre.
Tragically, on October 14, 1921 Mazie died suddenly of appendicitis at the American Hospital in Neuilly. She had only six short months as co-director of the Tempo Club, but it was enough to leave an indelible mark on the musical history of Montmartre. Her Parisian career was as evanescent as that of the Club—a brief effusion of gaiety and joy. "She laughed, one might say, as one breathes," wrote surrealist poet Philippe Soupault. Yet his memoir of Mazie (Terpsichore, 1927) begins on a mournful note: "I cannot remember without a certain sadness a Black woman that I knew in former days in Paris."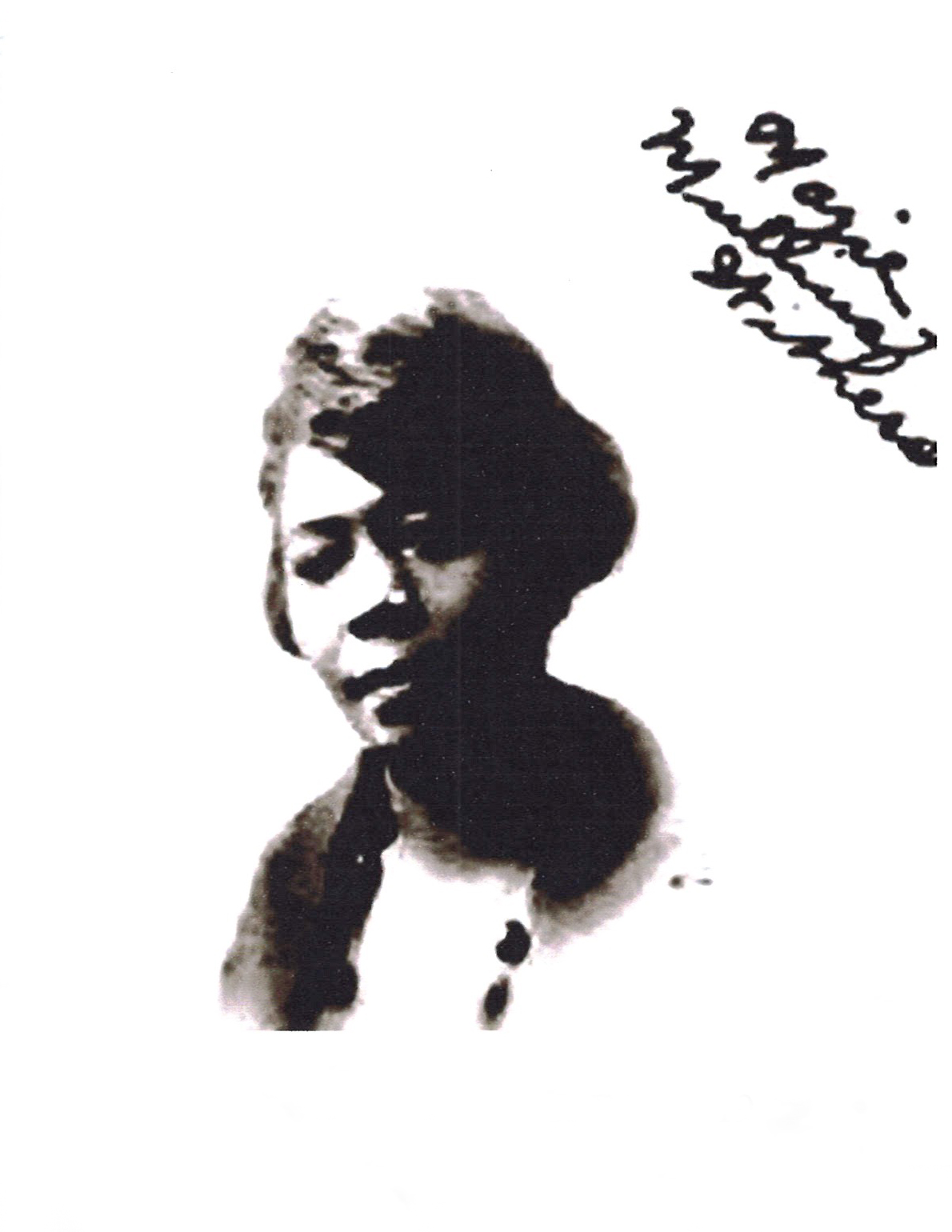 Mazie Mullins - Passport Photo 1919
Image in public domain
After Mazie's death, Joe Boyd continued to run the club, but it all came to a sudden end with a police raid in the early hours of April 29, 1922. Boyd had been seduced by the lure of easy money. In the last months of its existence the character of the club underwent a marked change; as the New York Herald derisively commented: "the tuneful saxophone and traps, so conspicuously active in the front room, were only an accompaniment to the more subtle melodies of rattling 'bones' in the inner shrine."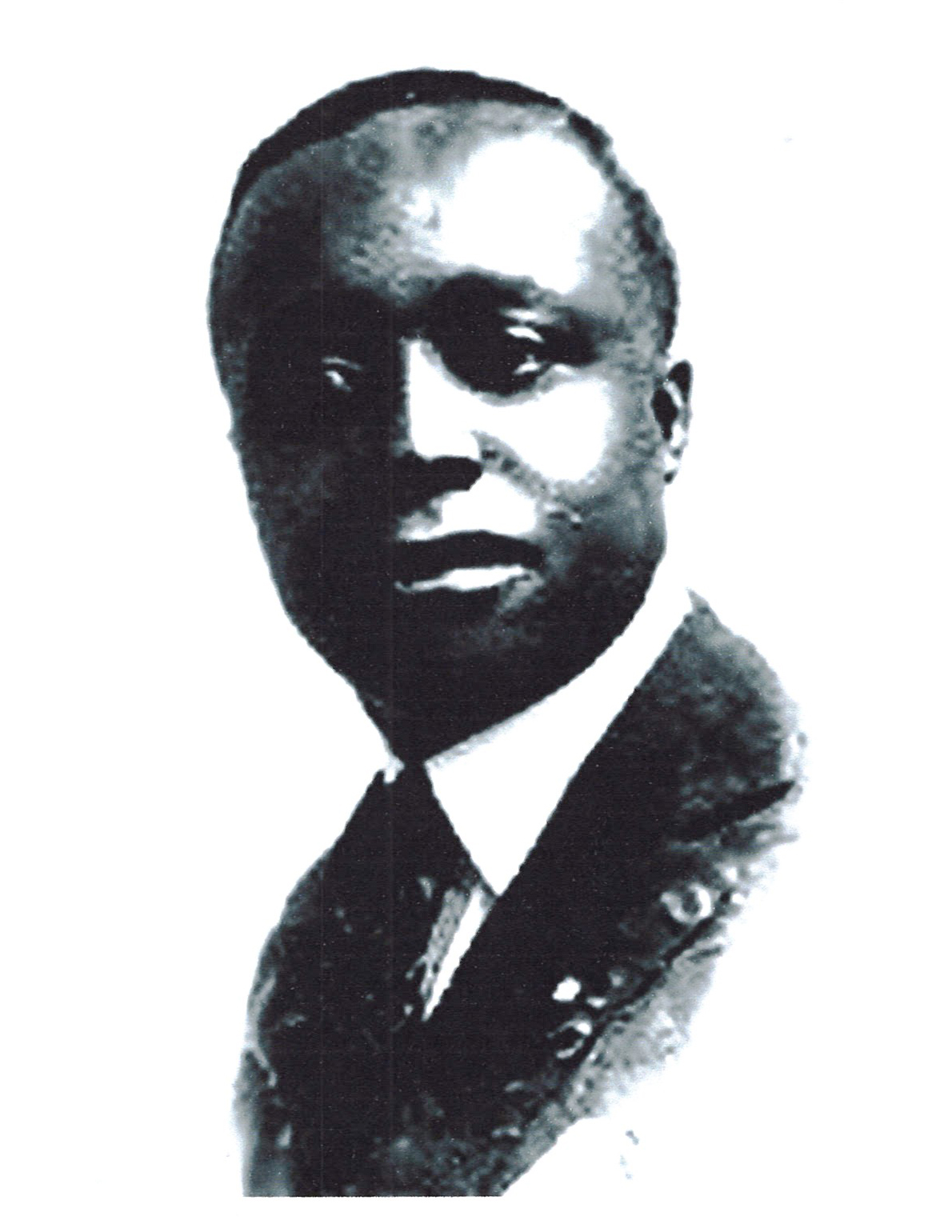 Joe Boyd - Passport Photo 1919
Image in public domain
All the newspapers commented on this drift towards illegal activities, but the emphasis on gambling was at the expense of the club's function as a retreat that allowed black jazz artists to develop their craft free of the commercial constraints imposed by a dance-mad public, and it discounted the Tempo Club's role as an inspiration not only for Black performers but for white musicians, writers and visual artists.

(As an example, Léo Vauchant - né Leo Arnaud - emigrated to the U.S., worked for Metro-Goldwin-Mayer, and went on to compose "Bugler's Dream," the theme music for the Olympic Games.)
In an elegiac note, Soupault described the Tempo Club's fleeting existence as "ephemeral smoke on the waters," but symbolically, it would rise from its ashes. Mazie's legacy was perpetuated in the new Black clubs of the mid-twenties such as those run by Louis Mitchell, Florence Jones, and the mythic entertainer Ada Smith, better known as Bricktop.